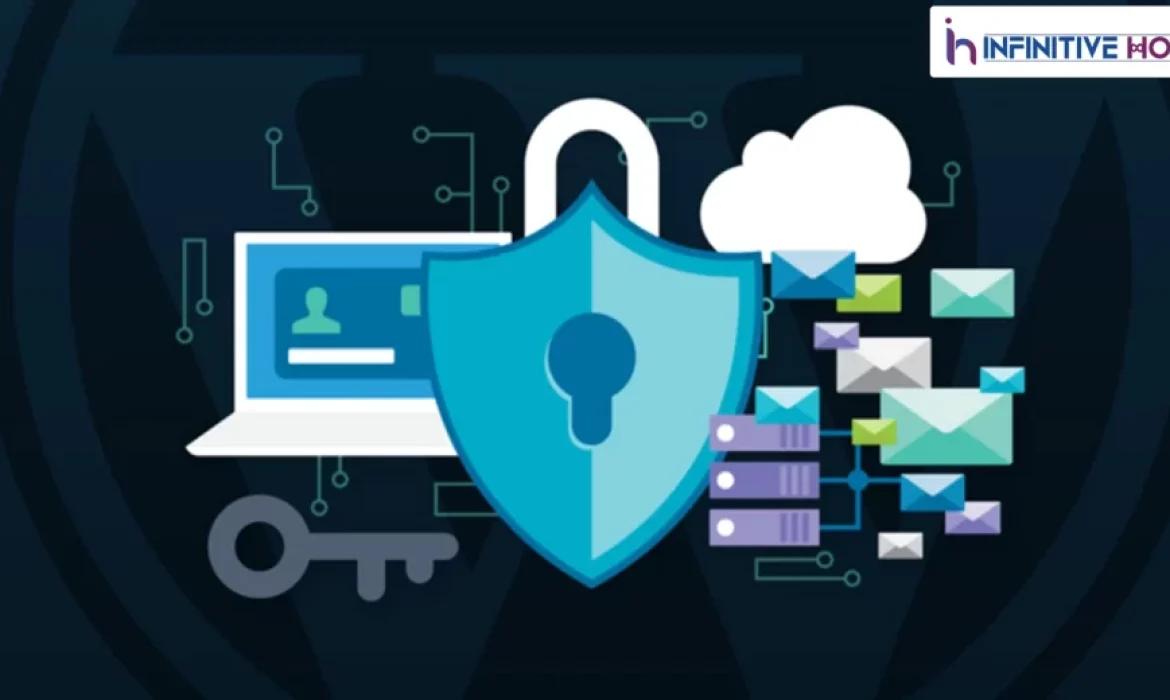 Every website owner has to be concerned about WordPress security. Daily, Google removes roughly 10,000 malicious websites from its index, and it removes over 50,000 phishing sites each week. There are a few things you should keep in mind regarding WordPress security. To keep your website safe from intruders, we've compiled a list of the best WordPress security practices. Because of its widespread use and popularity, WordPress has become a tempting target for hackers and other undesirable actors. How to safeguard users, reduce risks, and secure your WordPress site are some of the topics covered here.
Popularity of WordPress
We'll begin with the most fundamental reason why WordPress security is critical. A large number of WordPress websites may be found on the web. WordPress accounts for more than 39% of all websites.
Is it possible to conceive this? 4 of the 10 most popular websites on the internet are likely to be powered by WordPress, according to this data. As a result, you can see how widely used WordPress is! Even when a CMS or script has a lot of popularity, it's a reasonable bet that hackers also keep an eye on it.
Daily, there are several cyber-attacks. On the other hand, Hackers may also be interested in targeting WordPress websites. As a result, websites are routinely scanned for vulnerabilities by cybercriminals. Instead of just one website, they'll get to see all WordPress-powered sites in one place. In this case, it's because the CMS or script is the same. To gain access to all the websites, they must uncover a flaw in WordPress code. As a result, all WordPress users will be put in danger. As a result, you'll find yourself in serious danger.
Hence, you need to keep the website secure because of this. Also, in the event of a problem like this, WordPress will release an update. All website visitors will be protected as a consequence.
Importance of WordPress Security
Many small company owners may assume their site is safe from hackers since they don't consider their firm is enough large to be targeted. But it doesn't matter how large or little your company is, and hackers are always interested in stealing your personal information.
Security is a major consideration when it comes to WordPress. Your WordPress site will be vulnerable if you don't take the appropriate precautions to keep it safe. Keeping your WordPress site secure is important. As a result, we'll be looking at some of the elements that impact security. So now you know why it's so important to have a safe web presence.
As you never know when or how your business may be targeted, it is imperative that you safeguard your site and apply the proper WordPress plugins to enhance your security.
Step-by-Step WordPress Security Instructions (No Coding)
We understand that the concept of enhancing WordPress's security might be a frightening one for newcomers. When it comes to non-technical people, WordPress security is something our experts at Infinitive Host have assisted with.
Read below to get a beef up about the security of your WordPress site.
WordPress keeps deploying latest security patches by providing WordPress Updates and updates for themes as well. Below are the simple steps that you can follow to keep update your WordPress & Themes updated to latest version :
1. Login to WordPress Admin panel. In the left side menu bar, you will find the "UPDATES" option under the "HOME" section.
2. Here you will find the "UPDATE NOW" option. You can update the word press site from this option.
3. To update the Theme, In the left side menu bar, you will find the "UPDATES" option click on it and find the "UPDATE THEMES" option. From this option you can update wordpress themes.
Before updating your WordPress & Themes, it is recommended to create a backup of your Webiste just in case there is some issue comes after the update. You can check more about the backup solution in the next step.
It is recommended to install a WordPress backup solution.
An assault on WordPress can only be stopped if you have regular backups. Remember that there is no such thing as total security. If government websites can be hacked, so can be your own. Having a backup of your WordPress site allows you to restore it in the event that something goes wrong swiftly.
Free and premium WordPress backup plugins are available for your convenience. Backing up your entire site is critical, and you must do it regularly to a secure off-site storage place (not your hosting account).
One backup per day or real-time backups may be optimal depending on how often your website is updated. Because of plugins, this is an easy task to accomplish! In addition, these are being dependable and are simple to use.
Plugin for securing WordPress
Setting up an auditing and monitoring system to keep tabs on all activity on your website is the next step after ensuring regular data backups. File integrity monitoring, unsuccessful login attempts, virus detection, and more are all included in this.
A free Security plugin must be installed and activated to accomplish this. When the plugin is activated, you will need to access the menu in your WordPress admin. To begin, you'll be prompted to create a free API key by entering your email address. This provides features like audit logging, integrity checks, and email notifications.
The 'Hardening' tab in the options menu is where you'll go next. You should go over all of your options and then click "Apply Hardening." Most websites can get by without making any alterations after the hardening phase is complete by using the plugin's default settings. 'Email Alerts' are the only feature you should personalize, in our opinion. The default email alert settings might cause a lot of junk in your inbox.
Below are some of the steps to hardening the security of your WordPress Site
* Use Strong Password :-
Use a strong and complex password that contains lower and upper case alphabets, digits and special characters.
* Limit WordPress Login Attempts :-
There is no limit on wordpress login attempts by default, and hackers can exploit this vulnerability.
You can set a limit on WordPress login attempts by installing a word press plugin, which you can install by WordPress admin panel, or you can use WAF (web application firewall)
* Use Prelogin Captchas :-
For additional security to your WordPress Admin Panel you can apply a Captcha on it. For Pre-Login Captchas, you can install an additional plugin and activate that plugin.
* Restrict Access To Authenticated URLs:-
To restrict access to authenticated URLs, you can install the Word-fence Plugin. It's a great WordPress Security Tool that help in filtering all the traffic to your Website by blocking suspicious requests like Malware, DdoS & Brute force Attacks, etc.
– Make Your WordPress Site Secure Using SSL/HTTPS.
Encryption is provided via the SSL (Secure Sockets Layer) protocol, securing the data exchange between your website and the user's browser. This encryption makes it more difficult for someone to steal data.
As soon as you enable SSL, your website will switch from HTTP to HTTPS, and the padlock symbol will appear next to your URL in the browser. To begin using SSL on all of your WordPress websites has never been easier. Free SSL certificates for WordPress websites are becoming commonplace among web hosts.
In the event that your hosting provider does not provide one, you can buy one from trusted sites with proper package rates and a warranty.
– Implement Two-Factor Authentication.
As part of two-factor authentication, users must authenticate themselves twice before logging in. The first step is to enter your login and password, and the second step needs you to authenticate using a separate device or app.
Activating the Two Factor Authentication plugin is the first step. After activation, you must click on the 'Two Factor Auth' link in the WordPress admin sidebar.
The next step is to get an authenticator app on your phone and open it up. Some of the most popular ones include Google Authenticator (Authy), Last-pass (Authenticator), and Authy (Google).
Alter the WordPress Database Prefix.
As a matter of course, all tables in your WordPress database are prefixed with wp_. Using the default database prefix makes it easier for hackers to guess the table name of your WordPress site. Because of this, we believe it should be changed.
– Performing a WordPress Malware and Vulnerability scan.
Malware and security breaches will be checked for if you have a WordPress plugin installed that does this regularly.
A manual scan may be necessary for the event of a sudden decrease in website traffic or search engine rankings. You may either use your WordPress security plugin or one of these malware and security scanners to keep your site safe and secure.
Running these online scans is a breeze; you enter your website URLs, and their crawlers search through your site for known viruses and harmful code.
Final Takeaway
Everyone is aware of the dangers of the internet. Even though it may seem like a daunting task, it's essential to be aware of the potential dangers and threats that might make the internet feel unnerving. If you've taken the effort to build a custom, content-heavy WordPress site, it's even more critical.
One of the greatest methods to secure your online presence, preserve your business's development, and win the confidence of your consumers is to be knowledgeable about Cyber security.

We hope this blog has informed you with all security measures for Harding WordPress Security. If you also want to Secure your WordPress Site feel free to contact our expert Admins at Infinitive Host.