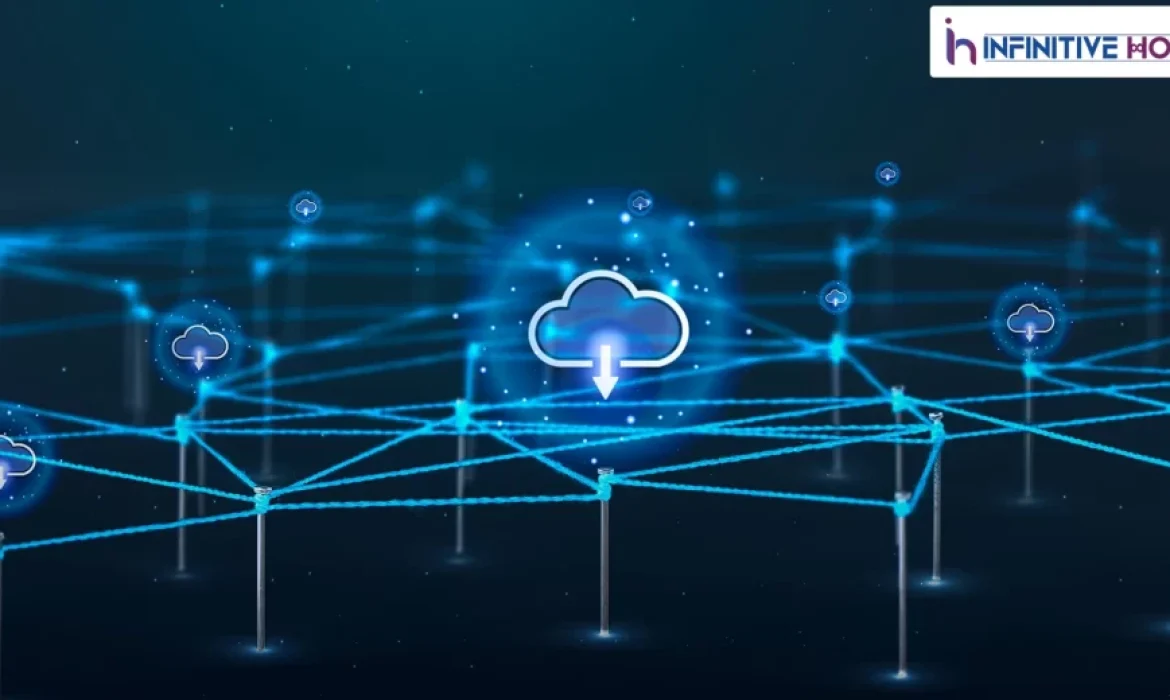 Data created by businesses is a major factor in why so many companies are contemplating storing their data in the cloud. When it comes to job security and control, moving mission-critical work to the cloud is a dangerous proposition. Hybrid cloud deployment requires a new set of skills, but the most pressing issues revolve around cloud storage, such as moving it, putting it where it should be, and ensuring its security and performance.
What exactly is a 'Cloud Server?'
When a server's resources are virtualized and made available through a network, this is referred to as a "cloud server." Cloud servers are designed to perform the same activities, support the same operating systems (OS) and applications, and have the same performance characteristics as traditional physical servers that are housed in a data center. A virtual server, virtual private server, or virtual platform are other terms for cloud servers.
Further, Cloud Server relies heavily on cloud computing's rapid introduction and continuous expansion in recent years. Everything from infrastructure as a service to platform-as-service and software delivery through the cloud is powered by cloud servers (SaaS).
How does Cloud Servers Provides Security?
Concerns about cloud security must be addressed as more companies move to a cloud-based infrastructure and data storage model. Control over a network infrastructure is provided by cloud security, which provides many levels of protection and continuity. The world's companies depend on it to provide a conducive environment. With the right private cloud provider, you can get the benefits of cloud server without jeopardizing your company's security.
Cloud Server security solutions offer security methods to secure critical transactions and information in today's data breach age, ensuring that data in transit is not tampered with or eavesdropped on by a third party. A top cloud computing security solution focuses on methods to halt huge amounts of traffic intended for the cloud server of a business since the number of distributed denials of service assaults is always growing. A DDoS assault can be checked, absorbed, and scattered to lessen the risk.
How does Cloud Servers Be Effective for Performance?
When your company's capacity grows or shrinks, a cloud computing solution gives you the security you need. Scaling up the cloud solution might save your servers from going down during times of high demand. Then you can reduce your spending by going back to your previous level.
IT experts are still baffled by cloud storage performance that relies only on shared IO. With solid-state SSDs, enhancing performance is much easier. Flexible performance balances between computing and storage are a strong suit of privately-hosted clouds.
You would not expect that client retention was a driving force behind this transformation. Failure to perform well can result in a negative influence on your IT staff and the potential loss of clients. Because it costs five to twenty-five times more to acquire new customers than to keep a current one, network performance directly influences profitability.
The two most important aspects of network performance are low latency (processing a large volume of data with little or no delays for the user) and high availability (the capacity to handle a large amount of traffic) (near-perfect systems uptime). Both of which can benefit from moving to the cloud. The fact that reputable cloud suppliers generally store data near your user base helps to ensure low latency. 24x7x365 cloud-only teams make sure that everything is always up and running smoothly.
Conclusion
The level of service you may expect from your applications and website is directly correlated to the type of web hosting you select. Despite their high cost, high performance, security, control, and stability may be found in various servers; however, cloud servers are ideal for mission-critical corporate applications.
To get the full benefits of the same, call our experts at Infinitive Host. Alternatively, you may also use one of these cloud hosting services for your business.