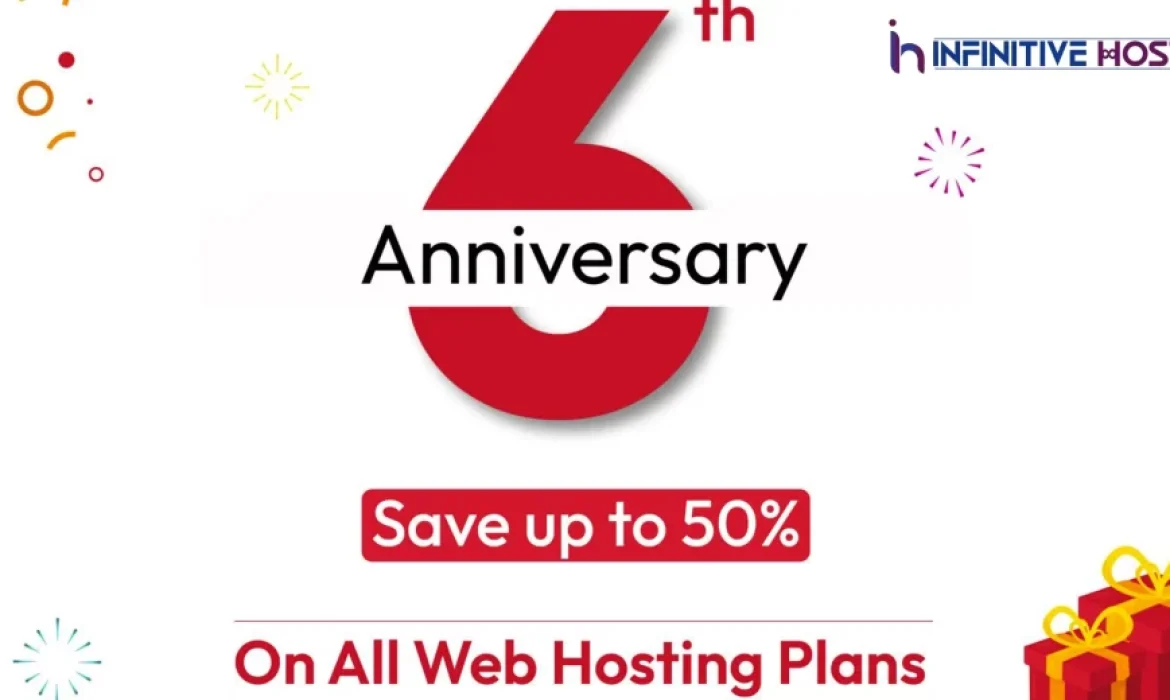 Here at InfinitiveHost, we are delighted to announce that we are celebrating our 6th year anniversary in the web hosting industry. The company was founded by Kuldeep Negi in 2017 with the vision to fill the gap in the web hosting industry by resolving customer's big issue of having a reliable hosting provider with instant server support. And it's safe to say that they've delivered on their promise.

Initially the company was started with a small team of some tech experts who faced a lot of challenges to combat the growing demand of clients and provide them with the best customer support.
But even in the difficult time our CEO Kuldeep sir always kept the flow of motivation among the team and always treated them as a family. Today we are a big team of separate departments in server management, client support, business analyst, and marketing.
InfinitiveHost has not only built a reliable customer base but also exceeded their expectations while providing Industry leading hosting solutions in all domains, including VPS, dedicated, managed, cloud, application hosting, and streaming services.
Our state-of-the-art data centres are located in multiple locations around the globe, providing high-speed connectivity and reliable uptime that lets you always worry free and stay connected with your business.

And now It's time to celebrate the resilience of the company to completing 6 years in providing top-quality hosting solutions to its clients.

InfinitiveHost: Journey Towards Growth
The CEO, Kuldeep Negi, is delighted to celebrate the company's 6th anniversary with the entire team and clients. He says, "It has been an incredible journey for us, full of roller coaster rides with lots of challenges and opportunities.
During the initial years of the company foundation, we were a small team but now we have a large group of people with separate departments. The journey was not easy but what keeps us motivated is our client's trust and hard work of the team, he added."

We also know the clients played a major role in our success and to celebrate this occasion with them, we are offering exclusive discounts on our top hosting services.
Woohoo…yes, you heard it right!
The company looks forward to continuing its legacy to provide top-notch hosting solutions to its clients. With their commitment to customer satisfaction and providing latest & innovative technological advancements, this is just the beginning of our achievements.
There is a long road to go ahead and many more milestones to achieve in the years to come.
For now, it's time to fill a glass full of champagne and give a big tost to this success! Our entire team is ready to celebrate the 6th anniversary with joy and enthusiasm.