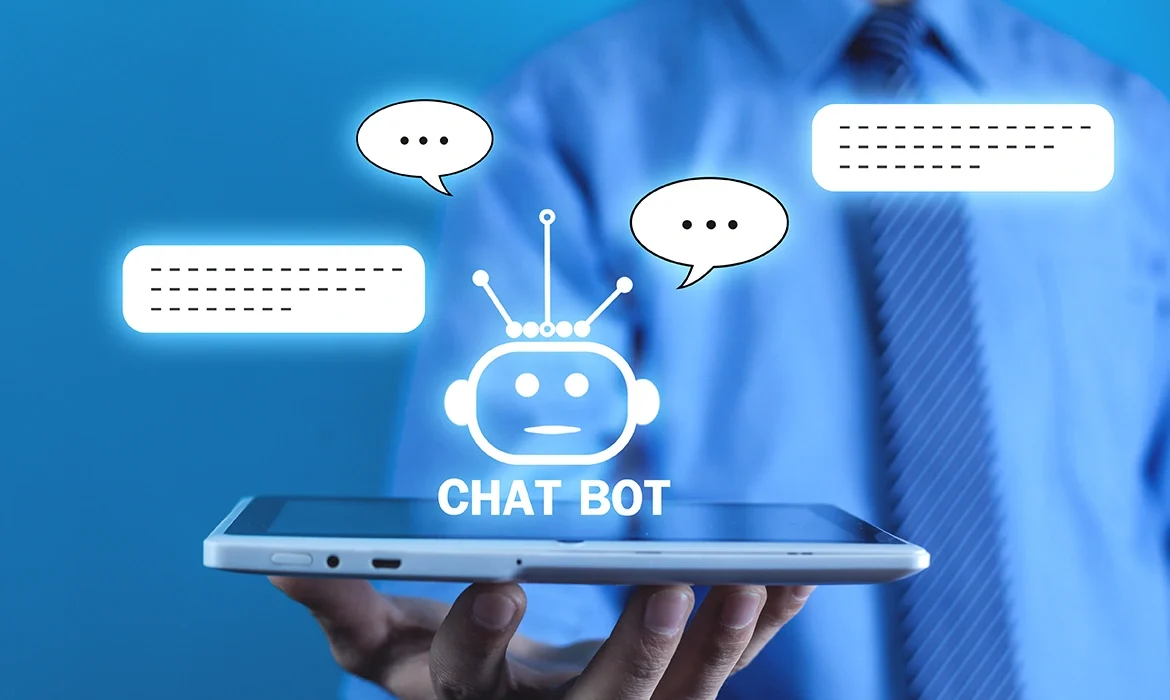 A chatbot is an artificial intelligence (AI) program designed to simulate conversation with human users, usually over the internet or messaging platforms. They use natural language processing (NLP) and machine learning algorithms to understand and interpret human language and respond in a way that mimics human conversation.
They can be integrated into websites, mobile apps, or messaging platforms, and can be programmed to perform a variety of tasks, such as answering frequently asked questions, providing customer support, or even conducting transactions. Chatbots can improve efficiency, enhance customer experience, and reduce costs for businesses by automating routine tasks and providing 24/7 support.
Limitations of Chatbot:

Chatbots have been increasingly popular in recent years, but they are still limited in several ways. Here are some of the most significant limitations of chatbots:
Limited Understanding of Language: They are designed to understand a specific set of keywords or phrases that have been programmed into them. They are not capable of comprehending the nuances of language, such as idioms, sarcasm, or puns. As a result, they may misunderstand the user's intent, leading to inaccurate or irrelevant responses.
Inability to Learn from Experience: Unlike humans, chatbots do not have the ability to learn from experience. They cannot adapt their responses based on the conversation history, and they cannot improve their performance over time.
Lack of Emotional Intelligence: They lack emotional intelligence, which is essential for understanding the tone and context of the conversation. They cannot pick up on the user's emotional state, which can result in inappropriate or insensitive responses.
Inability to Handle Complex Queries: They are often limited to answering simple and straightforward questions. They may struggle to handle complex queries that require a deeper level of understanding and analysis.
Dependence on Rules: They are programmed with a set of rules that determine their behavior. They can only provide responses based on these rules, which can limit their ability to provide accurate or relevant answers.
Integration Issues: Chatbots may face integration issues with other systems or platforms. For example, they may struggle to integrate with legacy systems or platforms that use different programming languages or protocols.
Security Concerns: Chatbots can be vulnerable to security threats, such as hacking or phishing attacks. They may also collect and store sensitive user data, which can create privacy concerns.
Chatbots have several limitations that must be addressed to improve their performance and usability. As technology continues to advance, They will likely become more sophisticated and capable, but for now, they are limited in their ability to provide accurate and relevant responses to users.
The Future Scope of Chatbot:

The future scope of chatbots is promising, as they continue to evolve and become more sophisticated. Here are some potential areas where chatbots may find wider application in the future:
Customer service: They can provide immediate assistance and support to customers 24/7, reducing the need for human customer service representatives.
Healthcare: They can help patients schedule appointments, provide basic medical advice, and assist in remote patient monitoring.
Education: They can provide personalized learning experiences, answering questions and providing feedback to students.
Finance: Chatbots can assist with financial planning, investment advice, and other financial services.
E-commerce: Can assist with product recommendations, ordering, and shipping, providing a seamless shopping experience.
Human resources: Can provide assistance with employee onboarding, benefits administration, and other HR tasks.
Entertainment: Can provide personalized content recommendations and offer entertainment options based on user preferences.
Social media: They can help businesses manage their social media presence by scheduling posts, responding to comments, and engaging with customers.
Overall, the future scope of chatbots is vast and varied, with the potential to transform numerous industries and sectors by offering efficient, personalized, and cost-effective solutions to businesses and consumers alike.
Related:- AI Powered Bing Chatbot: A Revolution In Search Pattern
Conclusion:
Chatbots have become an increasingly popular technology that offers a wide range of benefits, including improved customer service, increased efficiency, and cost savings for businesses. However, they also have some limitations, including their inability to fully understand complex human emotions and behaviors, and their reliance on pre-programmed responses.
Looking to the future, the scope of chatbots is immense, with the potential to transform many industries and sectors, including customer service, healthcare, education, finance, e-commerce, human resources, entertainment, and social media. As They continue to evolve and become more sophisticated, they are likely to become even more prevalent and effective in providing efficient, personalized, and cost-effective solutions to businesses and consumers alike.
To fully realize the potential of chatbots, it is important to continue investing in research and development, ensuring that they are equipped with the latest technologies, such as artificial intelligence and natural language processing. It is also important to acknowledge and address their limitations, such as their inability to replace human interaction entirely, and to find ways to integrate Them into existing systems and processes seamlessly.