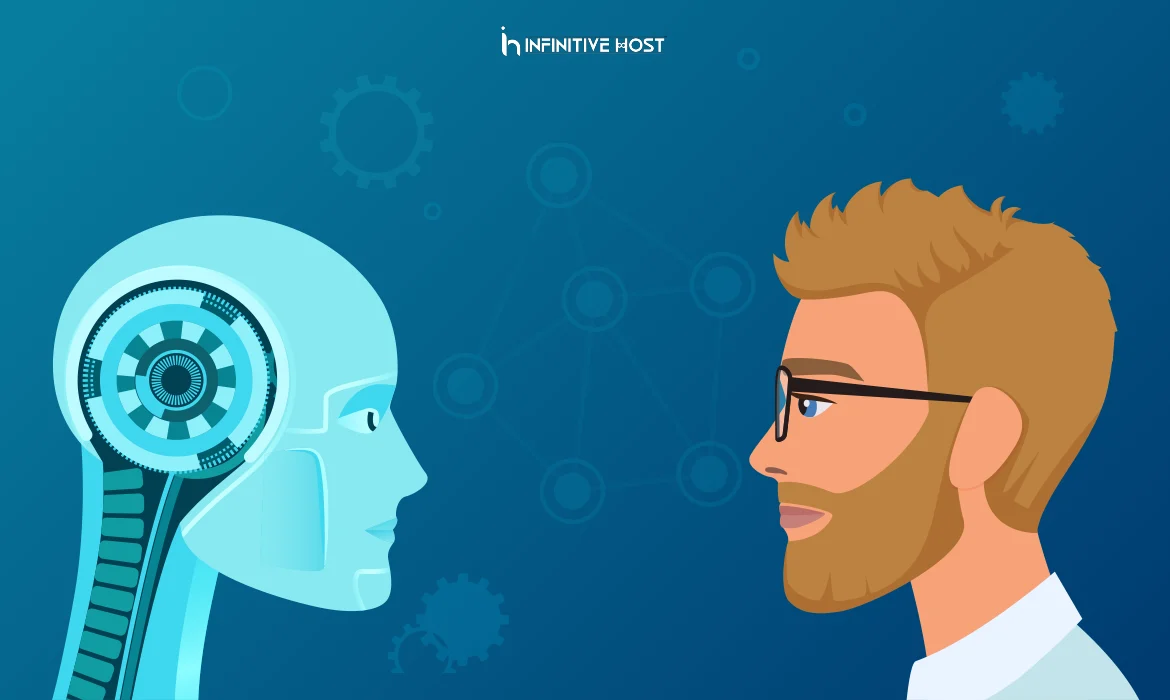 Table of Contents
Introduction:
Artificial Intelligence (AI) has become one of the most transformative technologies of the 21st century, with the potential to revolutionize everything from healthcare and transportation to finance and manufacturing. However, as AI becomes more advanced and ubiquitous, there is growing concern about the potential risks and challenges associated with its development and deployment.
Some experts even warn that Artificial Intelligence could pose an existential threat to humanity. Artificial Intelligence is one of the most intriguing and important technologies of the twenty-first century, with the potential to completely transform our way of life.
It will be seen in smart homes, self-driving cars, self-diagnosis of health problems, and treatment guidelines. It will be present everywhere and will be extremely beneficial. However, some argue that it will eliminate human jobs. This claim needs to be investigated further because, if true, we should halt AI development and instead focus on other innovations such as nanotechnology or quantum computing.
Because artificial neural networks are getting more potent year after year and may ultimately replace humans in many sectors, AI may pose a danger to human employment. AI is improving all the time. Because artificial neural systems are becoming more influential year after year, they may soon perform better in many fields.
Artificial Intelligence will have a significant effect on the world of job roles, but it will also develop new ways for individuals with diverse skills to apply their talents in new ways. It is critical that we adapt to this change and see it as an opportunity for our own growth, creative thinking, and innovation.
This is a terrifying prospect, but fortunately, it is not particularly plausible because there are significant barriers to AI entirely replacing human labor.
One of the primary concerns associated with Artificial Intelligence is the potential for job displacement, as machines and algorithms become increasingly capable of performing tasks that were once exclusively the domain of human workers. This could lead to significant economic disruption and social inequality if not managed properly.
Because AI is not as good at creative tasks or social interactions, it is unlikely that AI will take over every job in the future. For example, if you request an AI to create a novel, it will produce mediocre work. This would be an apocalyptic scenario, but it is not very likely because AI has severe drawbacks that may preclude it from completely replacing human jobs.
Risks associated with Artificial Intelligence:

There is a growing concern among experts and scientists that artificial intelligence (AI) could pose a serious threat to humanity. While AI has the potential to bring numerous benefits to society, there are several reasons why we need to take its potential risks seriously:
Unintended Consequences:
As Artificial Intelligence systems become more complex and sophisticated, they may exhibit unintended behaviors that could pose a threat to human safety. For example, an AI system designed to optimize energy usage could end up shutting down critical systems in a hospital or a power grid, causing widespread disruption.
Autonomous Weapons:
Autonomous weapon systems, also known as "killer robots," have the potential to be extremely dangerous. These systems could be programmed to make life-and-death decisions without human intervention, raising serious, ethical and legal concerns.
Job Displacement:
It has the potential to automate many jobs currently performed by humans, leading to significant job displacement and economic disruption.
Unforeseen Developments:
It is still in its early stages of development, and it is impossible to predict all the ways in which it could develop or be used in the future. As AI becomes more advanced, it may be used in ways that we cannot currently anticipate, potentially leading to unexpected consequences.
Biased or Discriminatory Outcomes:
AI systems are only as good as the data they are trained on. If the data is biased, the AI system may produce biased or discriminatory outcomes, perpetuating and exacerbating existing social inequalities.
Social isolation and disconnection:
The increasing use of Artificial Intelligence  systems in social interactions could lead to social isolation and disconnection. For example, if people rely on virtual assistants for all their interactions, they may have less face-to-face interaction with others, leading to a lack of empathy and social skills.
These are just a few of the reasons why we need to take Artificial Intelligence seriously as a potential threat to humanity. While it is important to continue to develop and improve AI, it is also crucial that we invest in researching and understanding the potential risks and work to mitigate them before they become a threat to human safety and well-being.
To address these risks and challenges, it is essential to take a responsible and ethical approach to AI development. This means prioritizing transparency, accountability, and human oversight in the design and deployment of AI systems. It also means investing in research and development to better understand the potential risks and benefits of AI, and to develop safeguards to prevent unintended consequences.
Related:- Advances in Natural Language Processing (NLP): The Power of AI in Understanding Human Language
Conclusion:
The case for taking Artificial Intelligence seriously as a threat to humanity is a complex and multifaceted one. While AI has the potential to bring about significant benefits for society, it is important to approach its development and deployment with caution and responsibility to ensure that its risks are properly mitigated.
AI still requires human involvement to understand how learning occurs and make decisions based on our interactions with other people all through our lives. Even though we can teach machines how to work by showing them examples of similar objects, such as cars or computers, we still need another individual who knows more about these things than us in order for us all to make sense of something new, such as electricity coming out into our homes through wires, rather than just actually listening when somebody talks about what form of wire goes where under your sink!