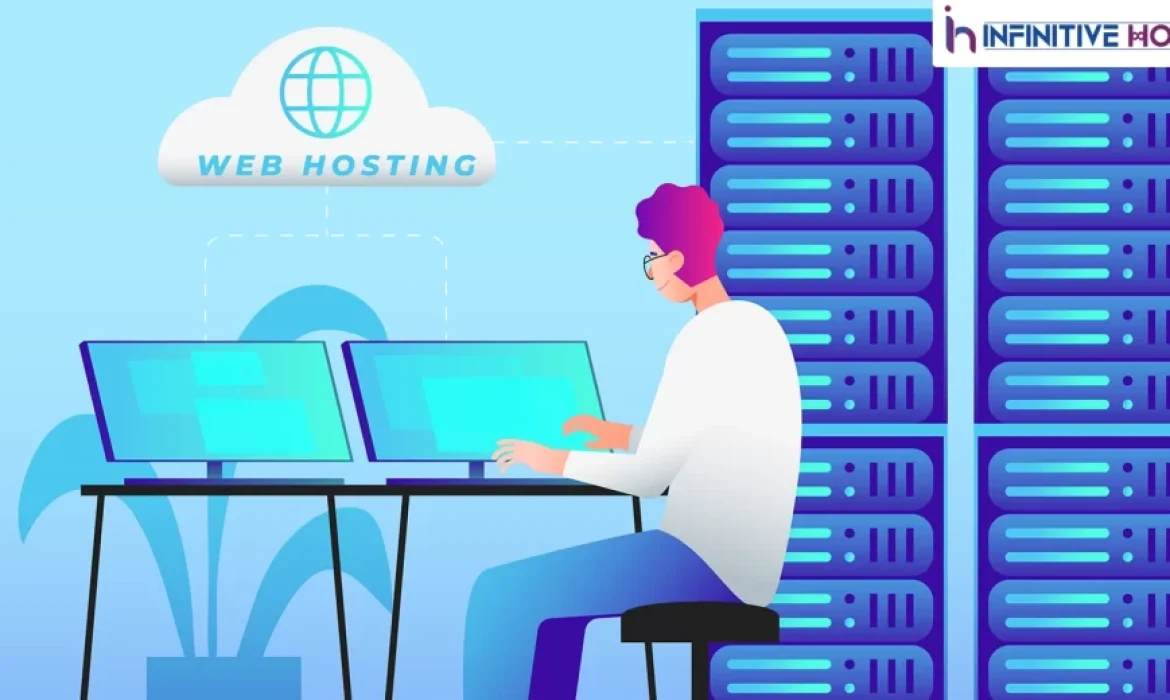 As a website owner, working with dozens of online services is laborious and demands system administrator-level expertise. A web hosting control panel with a graphical user interface is the ideal approach to handle a server and various web hosting services for those who are not as technically savvy. Therefore, having a competent hosting control panel is one of, if not the most significant element when selecting a web hosting package.
So, this blog is intended to assist people who are wanting to purchase a web hosting plan for their online presence and require a comprehensive understanding of the web hosting control panel. The comparison of leading open source hosting control panels in 2022 will inform you about the many web hosting control panels that are available for testing.
What is a web hosting control panel ?
Using a single interface, a web hosting control panel enables efficient monitoring and management of your hosting infrastructure. With it, you may virtually control your hosting provider's server and web hosting services from anywhere. It only manages the administrative side of your hosting account.
Web Hosting is a form of Internet hosting service that enables individuals and businesses to make their websites available over the Internet. If you want to begin hosting websites for your clients but have a limited budget, then you are reading the proper sort of material here. This article discusses the best Open Source Web Hosting Control Panels that you can use to launch your business and get your clients online 99.9% of the time.
Check the Best Commercial Web Hosting Control Panels – Cpanel Alternatives for commercial options.
1. VestaCP
The UI of the VestaCP web hosting control panel is regarded for being simple but effective. This makes the platform excellent for resellers who need a simple and clear interface. The safe and quick interface with keyboard shortcuts expedites the management of servers.
The platform's built-in firewall enhances its security. Smart filters help to prohibit any IP address that appears to be making an excessive number of login attempts. The online interface is available in 26 languages and locations worldwide. It monitors the server comprehensively, including server statistics, logs, and analytics, etc.
2. Sentora
The panel could be used for free and you could get even get free upgrades as it is released under the Terms of the GNU General Public License, Version 3. There are many ways to customize Sentora. The strength of this system means that you can use it to create a simple module system that allows you to extend functionality indefinitely. For Linux, UNIX, and BSD-based servers or PCs, this "free-to-download" web hosting control panel is available.
This may be used to transform a personal or commercial server into a complete, simple to use, and customizable web hosting server. In addition to GNU and open-source software, Sentora is written in PHP. Apache HTTPd, PHP, Dovecot, Postfix, PROFTPd, and MariaDB are just a few examples of the software included in these packages.
3. Ajenti
Ajenti, an open-source web-based hosting control panel, is an ideal server management application that can effortlessly manage many servers. It may be used to manage a wide range of server-related operations, including package installation and command execution.
The users are able to access basic server statistics, such as RAM consumption and available disk space. Its add-on, Ajenti V, enables customers to administer many servers through a single interface/panel. It is renowned for its great performance and quick remote access. The accessibility at any time and from anyplace is one of its key characteristics.
4. CentOS Web Panel
The CentOS web panel is the most effective control panel on our list. It is a free web hosting control that facilitates the management of several servers. CentOS may be employed on both Dedicated and Managed VPS servers. With this adaptable web panel, SSH access is not required for each and every minute operation that must be performed. This control panel is loaded with diverse capabilities, including Apache Web Server, PHP, and a PHP switcher. Additionally, MySQL, phpMyAdmin, and Config Server Firewall are included. Additional services include real-time monitoring, CPanel account transfer, and a free DNS server.
In addition to a simple interface for user administration, you obtain a file system lock that locks all of your data to prevent website hacking. In addition, it includes varnish cache server and an Apache redirects manager. The CentOS web panel builds PHP from source and improves speed by up to 20 percent. Postfix and dovecote are also included with Roundcube webmail.
5. ISPCONFIG
ISPConfig is a multilingual (supports various languages) open-source control panel. It allows you to manage several servers from a single control panel. It further manages FTP, SQL, BIND, DNS, Database, and Virtual servers under the BSD license. With ISPConfig, you can quickly manage several servers from a single control panel using a straightforward web-based interface for admin, reseller, and client access.
ISPConfig further simplifies the administration of web servers such as Apache and Nginx. Beyond configuration mirroring and clusters, it is also possible to manage email and FTP servers.
Conclusion
Get the most out of your web hosting with a control panel that meets your needs. Never disappoint your consumers. We hope this post has shed some light and directed you in the right way.