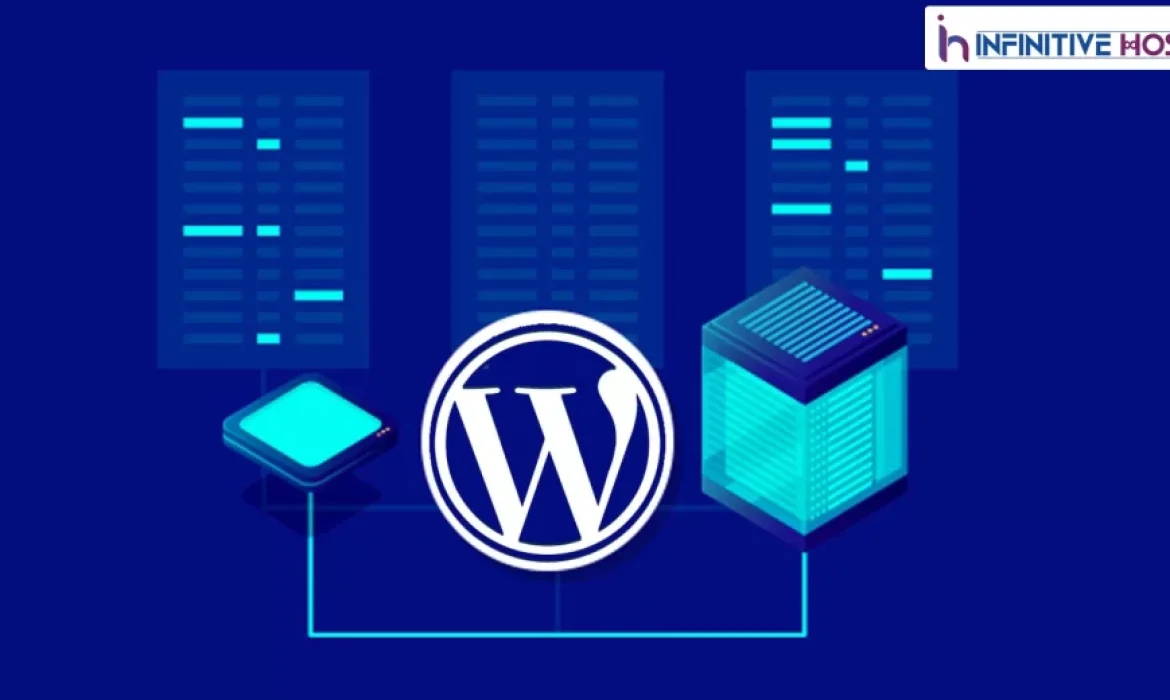 Introduction 
About 40% of the world's websites are on word press! 
Are you also planning to start your new online business or startup by building a suitable website on word press? 
Well, we appreciate your decision, as word press is the world's most reliable, secure, and user-friendly platform that allows even a beginner to build a website and monetise it for business use. But choosing a platform is not enough, you need to know more about hosting that helps you to manage your website and provides essential security. 
VPS (virtual private server) is one of the most reliable, secure and managed hosting that also reserves all its hardware resources to its private user. VPS hosting is slightly costly than any shared one but provides much ensurity of smooth running of online business with a single dedicated IP address. Additionally, the website gets much better results in search engine optimisation and helps businesses in their scalability. 
Here in this blog, you will get to know the advanced guide of managed VPS hosting for word press and how its latest features can accelerate your website and provide you with the maximum results. 
Start Pairing with WordPress
Word press is considered one of the most reliable and user-friendly platforms for building websites but to get the maximum use of it one needs to get the knowledge of all its features and plugin installations. Otherwise, it will turn into nothing but a time and energy-consuming activity. 
Users can also check word press beginner's guide and online searches to get basic knowledge about word press features and its advanced tools for different websites. VPS hosting for any online business provides full management of the website's settings and ensures the security of its sensitive data.  
Security Features of WordPress 
Security is one of the most essential parameters to look for in any web hosting plan. A user must understand that getting higher security doesn't mean a system cannot be hijacked but has much more protective layers that help to protect the website from sudden virus attacks and hacking threats. Here are some security features that word press offers with the VPS hosting plans, Let's dive deeper into them.       
1. Apache web server hardening and security features
Apache is placed at the top most layer of the network that is the main reason for most server attacks. Majority of web application attacks are based on session management, SQL attacks, and info leakage; this is due to the failure in web server infrastructure and weak web server security. 
Many times it happens that the website can not provide its optimum results due to the various vulnerabilities faced by the server. Before choosing a server the user should analyse what kind of security and speed the website needs and which server can optimally fulfill its demand.
A user should consider these key points while installing an Apache web server, these includes 
*  Installing the latest version of Apache web server, as the old version has more vulnerabilities of hacker attacks.
*  Activate logging's
*  Having SSL certificate ; this will provides the ensurity that website is secure and google also rank it higher in its SEO terms
* Mod security, that can detect attacks and prevent the web application from related threats
* Discarding unused modules
* Hiding ETag, that allows the user to make a request, and disable the ht access override to secure your sensitive data and files.       
Read More : Ten Factors To Study While Choosing Hosting Service Provider
2.   Firewall optimisation
Firewall protection is one of the best features of word press that is also enhanced with the double protection layer of VPS hosting. The firewall acts as a protection shield that saves the website from unwanted hacking threats and viruses, and a stronger wall strengthens the website's security. 
CSF (config server firewall) and WAF ( web application firewall) are the strongest firewall security systems that protects web applications from inner and outer threats. CSF installed in the server provides advanced and user friendly web inference to manage firewall security settings. WAF provides the security shield from a variety of server attacks such as SQL injection and cookies. 
for further information read more: A Guide To Web Application Firewall
Fail2ban is another software that protects Linux servers against threats such as DDOS, DOS, and brute force attacks. The brute force protection can also be implemented for more threat protection and saves the IP address from multiple failures.  
3.  Data backup plans  
Data backups can act as a "savoir at the last time". Having monthly or weekly data backups can save the owner of the website from the sudden trouble of data failures and the in-data migration process. Word press provides the facility of data backups as per the user requirements and server support. VPS no doubt provides more reliable data backup plans and security features to the customers.                                
4. Word press plugin installation 
The user should know the required word press plugins for the website and remove all other unnecessary ones. Word press has the great feature of single button plug-in installation and website update that provides ease in the user's work and automates his business with its advanced tools.
5. WP- admin security 
The server also provides the facility of securing user data and all sensitive information. Due to this, word press got a double protection security layer from all the suspicious activities and malfunctioning of hackers. Users should not take this point lightly while choosing or managing a server with word press.
6. Antivirus installation
CPGuard can be the best choice to install for server protection due to its low price and higher cPanel security. CPguard has a variety of features and benefits that secure your server from different issues including WAF, file scanner, brute force mitigation, virus cleanup, and many more. 
Conclusion
It has been concluded that word press no doubt is one of the most popular platforms for website building and has tremendous features for its users if selected by the right server. I hope the article has provided you with enough information to guide you about the next-level features of managed VPS hosting with word press. 
So, what are you planning to do next? 
I think finding a suitable hosting company that not only provides excellent VPS server hosting but helps you out with every technicality you are dealing with your website. Right!
Then the Infinitive host got your back! We have excellent VPS hosting plans as per the user needs with a 24*7 manual customer support system with many more features like 30 days money-back facility and free data backups.
So what are you waiting for just reach out to us on this link and get the advantage of our latest server offers.