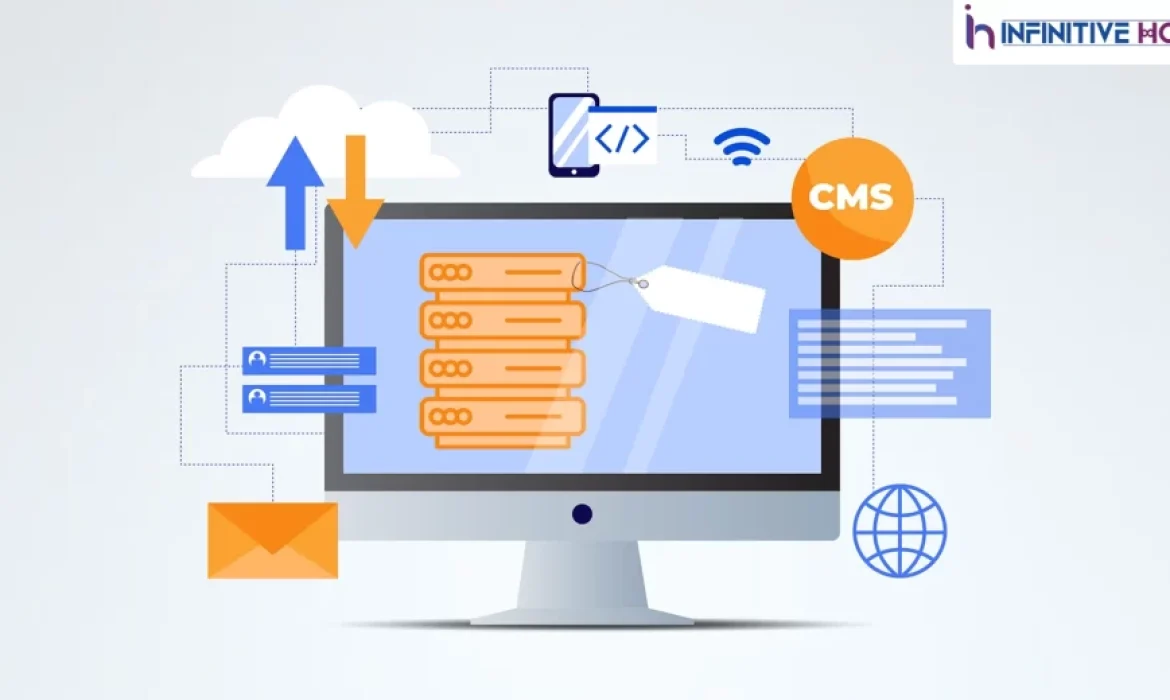 A white label reseller hosting company is a third party that provides hosting services to other businesses. They take on the responsibility of providing these services, including setting up and managing the server, installing software, and ensuring that the site is running properly. 
This type of company can be a great option for businesses that want to outsource their hosting services, but don't have the time or expertise to do so themselves.
Introduction
Reseller hosting or a white label hosting are both terms used to describe the same thing. Reselling another company's servers, bandwidth, and hosting services as if they were your own is what this is all about.
It's possible to start a hosting firm from scratch with white label hosting, or you can use it as an extension to your current business. Learn more about what white label hosting is and how it might help your business in the following sections. 
If another firm re-brands a company's hosting solutions under their own name, this is known as "white label reseller hosting." As a reseller, you need this capability to be able to offer the hosting services of other companies.
Who can benefit from white label hosting?
White label hosting has a wide range of uses. White label hosting may be used by anybody who wants to offer hosting services. Selling hosting services and managing all the technical needs, such as server administration and maintenance, can take a lot of time. White label hosting simplifies the process of selling hosting.
If you're a web developer, an agency, or even looking to establish your own hosting company, white label hosting might be a valuable resource. Additionally, web developers and designers who wish to host their clients' websites but don't need elaborate hosting packages might benefit from white label hosting services.
Anyone may start their own web hosting firm using white label hosting. For web developers, web designers, and entrepreneurs who are looking to establish a new business, white label hosting is an excellent option. White label hosting implies that anyone who wants to offer hosting services can do so. It's a really adaptable company. Your web hosting service provider handles all of the technical details, such as server upkeep and management, so you don't have to.
Advantages of White Label Hosting
As a web developer, you should always be looking for innovative methods to assist your clients, whether you're a freelancer or a major business. You may reap the following benefits from white label reseller hosting:
1. Increases the Range of Products and Services You Offer
Adding hosting to your list of services makes it much easier for your consumers to receive what they need. You don't have to rely on a third-party source because you can handle everything yourself.
With the ability to handle every stage of bringing a customer's site online, an all-inclusive service like yours may charge higher costs. The consumer should not be left to work out some technical aspects on their own.
2. Increased Earnings
On a monthly or annual basis, companies can pay for the hosting service. It's all taken care of for you once they have their website up and running. If something goes wrong on the server, you may contact the support staff at your web host to have it fixed. As a site designer, you'll no sure get a commission when you recommend a hosting provider, but it's just for one time.
3. Minimises the Space Requirements
High-spec servers are needed if you want to host several websites. It is necessary to maintain these servers in a temperature-controlled environment at all times. A lot of effort needs to be done if hosting is not your primary service. White label hosting, on the other hand, eliminates the requirement for servers to be kept on-site. This implies that you may manage your business out of your home office, reducing the amount of space you need.
4. Customer Retention Rates Go Up
A long-term relationship with your consumer may be established by selling hosting. In instead of only selling them a one-time service, you may provide them with ongoing support. For additional web-related tasks, they'll turn to you, guaranteed.
In addition, a bad experience with one of their hosting providers causes many customers to switch. Because of your role as a go-between, you can prevent this from happening. Customers won't feel the tension of hosting difficulties until they've been resolved by you. Having a better understanding of and respect for your clients will only help your business grow.
5. It increases your bottom line
Host selling is an excellent business model since it's an ongoing payout. There are several methods to enhance your monthly earnings if you're stuck with one-off services. Hosting is one of the best.
With a few clients, you'll usually be able to pay the price of white label hosting and start making money from there. Providing hosting on your own servers would be expensive and take up a lot of valuable storage space. Offering hosting services under your own brand is now possible with white label hosting.
Conclusion
Web hosting services will always be in demand as long as the internet is around. White label hosting also eliminates the need for you to deal with any costly or complex issues relating to your server since your hosting provider will take care of everything.
Researching the finest reseller hosting package for your business is essential. Though, you and your clients will need to choose a host that provides high-quality service and the correct kind of server environment.