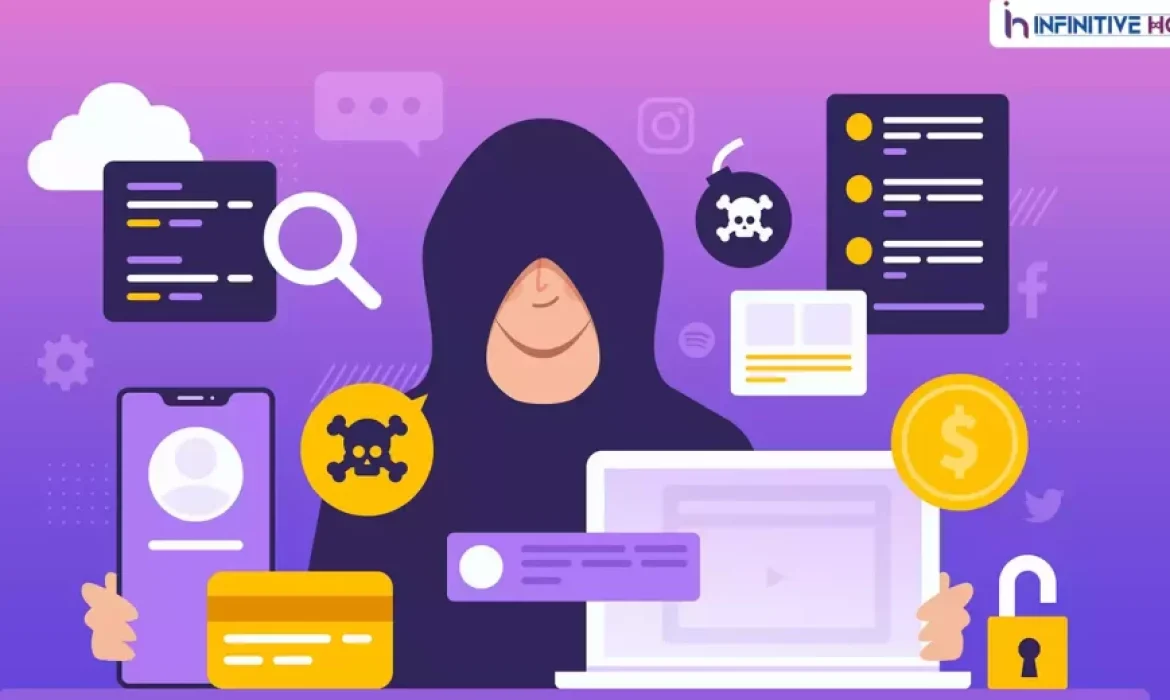 Malicious software, or malware, may have disastrous effects on your website and its visitors. It poses a security risk since it may be used to steal data, redirect users, and more. Defending your WordPress site against malware requires that you have a firm grasp of the term and its uses.
We'll go through the definition of malware, its impact on WordPress sites, and some preventative steps you can do to keep your site safe.
What is Malware?
Malicious software, or "malware," refers to any programme with the express purpose of causing damage to a computer, network, or other electronic device. Malware comes in many different forms, including viruses, worms, Trojan horses, ransomware, spyware, adware, and many more.
Malware is used by hackers to compromise a system, steal data, or hold it hostage until a ransom is paid. Malware may be easily disseminated via the use of compromised hosts, spam emails, and freeware downloads.
In what ways are WordPress sites vulnerable to malware?
For more than 40 percent of all websites online, WordPress serves as the content management system (CMS). WordPress is a favorite target for cybercriminals because of its widespread use.
Vulnerabilities in WordPress add-ons, themes, and core files may be exploited by hackers using malware. Threats from malware include session hijacking, data theft, spam injection, and the installation of backdoors that allow hackers permanent access to a website.
A botnet, or network of infected computers, may be used to perform malicious activities such as denial-of-service (DDoS) assaults, spam email distribution, or cryptocurrency mining.
Related:- How To Avoid Major Limitations of Free WordPress Hosting?
Avoiding Malware Attacks on Your WordPress Site
Do Not Neglect To Update Your WordPress Site
The WordPress team routinely patches any known security holes and enhances the CMS in general with new versions. It is crucial that you always use the most recent release of WordPress, as well as the most recent plugins and themes, on your site.
Malware attacks are possible on outdated versions of WordPress, plugins, and themes since they may have known security flaws.
Consider Using a Trustworthy Host
Your WordPress site's security relies heavily on the security measures used by your hosting provider. Firewalls, virus scanning, and regular backups are just a few of the security precautions that should be included with any reputable hosting service.
Consider SSL certificates, two-factor authentication, and distributed denial of service (DDoS) protection among the essential security features when deciding on a hosting company, along with automated upgrades and regular backups.
Set up Protective Add-ons
If you want to keep malicious software off of your WordPress site, you need a security plugin. They may check your site for malware, delete it if they find it, and protect you from intruders by blocking their access.
Wordfence, Sucuri, and iThemes Security are a few of the best-known WordPress security plugins. These add-ons shield against malicious software, internet intrusion, and brute force attacks, among other threats.
Make Use of Robust Passwords
One of the most frequent methods that hackers use to get into WordPress sites is by using passwords that are too simple. Passwords should be long and tough to guess; they should also be different for each account.
If two-factor authentication is an option, you should always use it in conjunction with a password manager to create and remember strong passwords for all of your online accounts.
Pay Attention to Who You Grant Access To
Administrators, editors, authors, and contributors may all be given varying degrees of access in WordPress. Carefully consider which rights each user really needs, and grant just those.
Unless they are essential to the operation, administrators should not be granted complete access to the system. You should do a regular audit of your site's user rights and delete any users who are no longer necessary.
Maintaining frequent backups is crucial in the fight against malware. If malware infects your site, you may roll back to a clean version by utilizing a backup.
If you use WordPress, you can take use of its built-in backup tool to create frequent backups of your site. Backup plugins like UpdraftPlus, BackupBuddy, and VaultPress are available through the plugin repository as well.
Whether you use cloud storage or an external hard drive, be sure your backups are kept in a safe place. You shouldn't keep backups on the server since it, too, may become contaminated.
Keep an Eye Out for Any Unusual Activity on Your Site
Malware outbreaks might be caught in their early stages if you monitor your site for unusual activities. Check for malware and security vulnerabilities by using a monitoring tool like Google Search Console or Sucuri SiteCheck.
You may also configure notifications if anything out of the ordinary occurs on your site. Some of the best security plugins can keep an eye on your website 24/7 and send you notifications whenever something fishy happens.
Put in place SSL and the HTTPS protocol.
The HyperText Transfer Protocol Secure (HTTPS) is a standard for encrypted data transfer over the web. It safeguards information in transit between the web server and the browser by using encryption.
Secure Sockets Layer (SSL) certificates are digital certificates that verify the ownership of a website and encrypt data sent between the server and the browser, both of which are required for HTTPS.
You may get an SSL certificate from your web server, a third-party certificate authority like Let's Encrypt or Comodo, or both.
Turn Off Any Unwanted Plugins Or Themes
Inactive plugins and themes may expose your site to vulnerabilities that hackers might exploit. If there are any plugins or themes you no longer use, delete them and turn them off. Keep your plugins and themes up to date and safe by doing regular updates.
Related:- Instant Guid For Dark Tequila Threat Protection
Conclusion
While malware poses a significant danger to WordPress websites, there are several steps you can take to secure your site. Protecting your WordPress site against malware is as simple as keeping it up to date, utilizing a reputable hosting service, adding plugins, choosing strong passwords, and performing frequent backups. You can prevent hackers from gaining access to your WordPress site and your users' personal information by taking these precautions and being attentive. To remain one step ahead of would-be attackers, it's important to keep in mind that security is a continuous process that requires constant evaluation and adjustment.