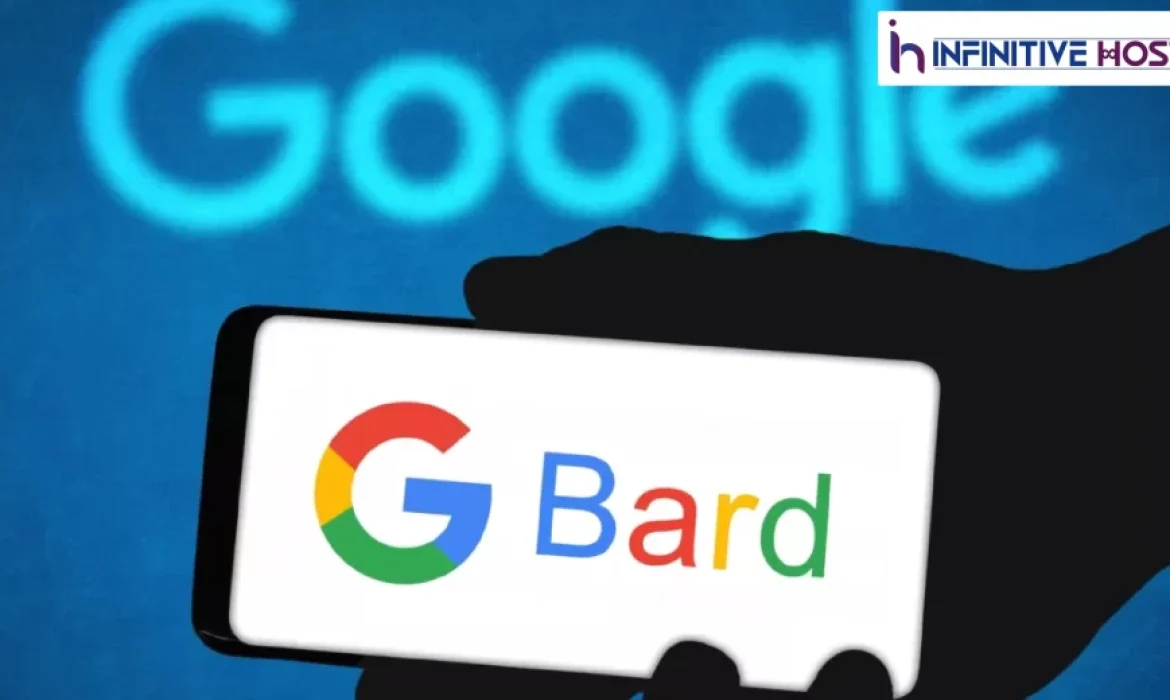 Google has introduced Bard AI, its own Chatbot similar to ChatGPT as the demand for artificial intelligence is growing at a faster rate. Google BradAI is the combination of knowledge, creativity, and intelligence of the language models.
Introducing Bard AI
Google's artificial intelligence chatbot, Bard. It will function exactly like ChatGPT, in that users will be able to interact with the chatbot through discussion. The new chatbot is based on Google's Language Model for Dialogue Application (Language Model for Dialogue Application or LaMDA).It is, based on the company, a lite version of LaMDA. As per the recent announcement of Google CEO Sundar Pichai, Bard is currently being tested by a small group of users. However, Bard will be available for public use very soon after the testing process.
Why Did Google Create Bard AI?
Bard AI has been added for ease of use. Users can still get complicated information in simple language, and they can also get fresh, high-quality, and accurate information from Google's chatbot. Google's new chatbot was developed and released within a short period of time, making it a competitor to ChatGPT.
Can Bard AI Be Used As A Substitute Of ChatGPT?
Google, best known for its search engine dominance, has also announced the introduction of Bard, an AI-powered chatbot. This should inform users by locating the most recent, high-quality answers, implying that Google's latest AI tool can provide users with information about current events.
ChatGPT usually correctly provides data information until 2021, and it has difficulty providing the most recent information because ChatGPT has been learned on data until 2021.Bard is powered by Google's LaMDA (Language Model for Dialogue Applications), which is a Convolutional Neural Language Model.
Related:- All-In-One Guide For Conversational AI & Productivity Hacks
Google's Chatbot Bard- Features:
Although the chatbots can't exactly keep any conversations like humans, they appear to perform notoriously by creating a wide range of digital text that can be rearranged in nearly any context. The following are the various features of Google's Chatbot BardAI:
Users will be able to see the blend of power, intelligence, and creativity in Google's Chatbot Bard.

Bard AI will gather information from users via response and web.

Google is initially testing the AI system with a lite model version of the LaMDA.

The emphasis will be on gathering feedback via Bard in order to improve the AI system in the future.
How To Get Access To Google's New Bard AI?
When ChatGPT was introduced, it was available for public testing, and anyone interested could essentially log in to OpenAI's website and connect directly to the tool. That, however, will not be the situation with Google's new Bard. Because the tool is still in the testing phase, the business is not making it available to the general public, and only a few select consumers will have access to it.
Some Used Cases And Examples Of Google Bard AI:
There are a number of potential uses for Google Bard AI that might make life easier and close knowledge gaps; the most typical ones are as follows:
With the help of its powerful AI algorithms, inquiries can receive relevant responses.

information using the well-known Google search engine.

Task automation that is more sophisticated and enhanced, enabled by Google AI.
Personal AI support, particularly for tasks like time management and scheduling support
encouraging user dialogues in a variety of contexts and serving as a social hub.
Google has a long history of adopting AI to enhance the search for billions of users, and their most recent AI innovations are now building on this and creating totally new ways to interact with information, whether it be words, images, videos, or audio.
Also Read:- Role Of AI To Enhance Cyber security For Web Hosting Industry
Conclusion:
The industry for AI chatbots is about to change because of Google's new Bard chatbot. Bard is prepared to completely transform how consumers conduct searches by fusing the huge knowledge of the globe with the creativity and originality of Google's language models. Google's goal for BardAI is to provide a seamless and efficient search experience, despite some worries about the possible threats posed by AI capabilities. Although Bard AI's precise release date has not been specified, it is anticipated to be ready shortly.