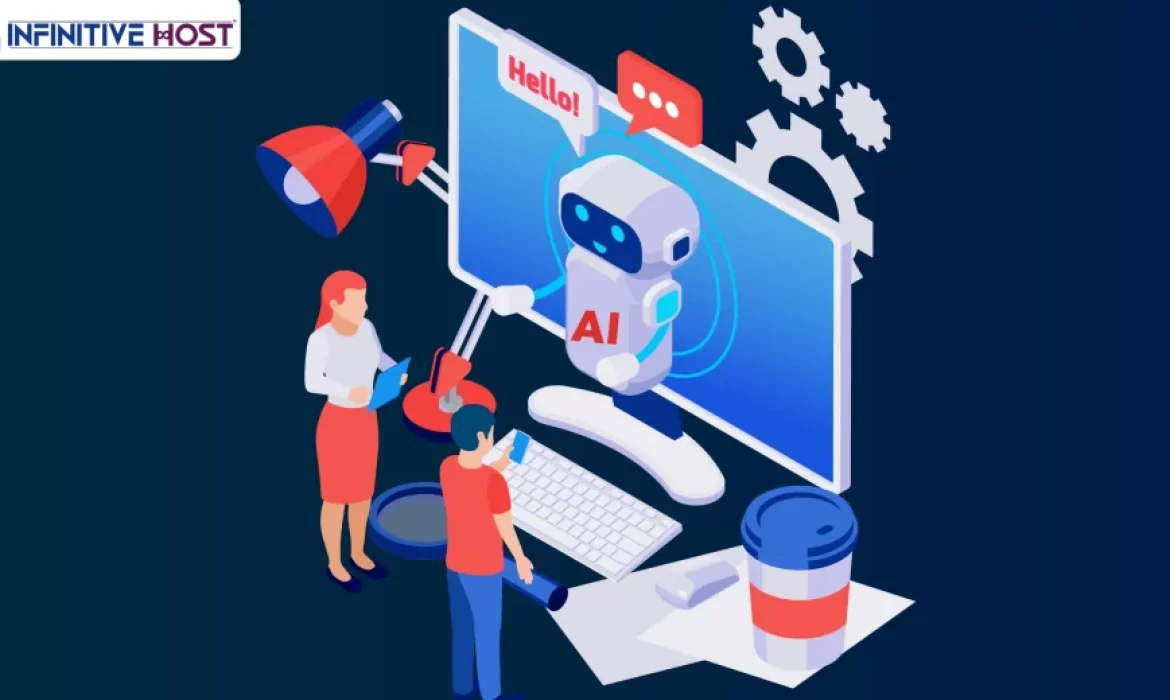 What Is Conversational AI?
When referring to artificial intelligence, the term "conversational" encompasses a wide range of approaches that help machines interact naturally with people in conversation. Machine learning (ML) models can interpret a broader range of inputs and carry out more complex conversations than their simpler natural language processing (NLP) predecessors.
In order to communicate, conversational AI employs machine learning. More data is used to train the system to perform better. It learns from its own experiences and interactions. It stores this data and gradually applies it to become a better conversationalist with users.
The term "chatbot" refers to a type of software that uses conversational artificial intelligence to interact with users. It's not always necessary, though. Some chatbots are designed to perform only one function, such as providing answers to frequently asked questions or directing users to a contact page for customer service.
How Does Conversational AI Work?
Standard conversational AI flows, powered by fundamental machine learning and deep neural networks (DNN), consist of the following steps:
A user interface that takes text input from the user or an interface that takes speech input and converts it into text automatically; also known as Automatic Speech Recognition (ASR).

Using natural language processing (NLP) to decipher a user's intent from their written or spoken input and then convert that into a structured data format.

Natural Language Understanding (NLU) to parse the information based on grammar, meaning, and context; to understand intent and entity; and to serve as a dialogue management unit for constructing suitable responses.

An AI model that, given the user's intent and the model's training data, can accurately predict the most appropriate action to take. Accordingly, Natural Language Generation (NLG) draws conclusions from these procedures and generates a suitable response for communicating with humans.
This is especially common with conversational AI platforms, where the same company often supplies the user interface, the natural language processing, and the AI model. Alternatively, you can use multiple service providers for the various parts of the system.
Also Read:- Role Of AI To Enhance Cyber security For Web Hosting Industry
Benefits Of Conversational AI:
Conversational AI is a type of Artificial Intelligence that allows machines to have natural-sounding conversations with people. It alludes to the process that enables mutually understandable conversations between computers and humans.
1. You'll save a lot of time:
In an ideal world, each and every one of your clients would be treated with the utmost care. However, not every customer who calls will have the same level of complexity in their inquiry. You can satisfy everyone's needs without overworking your staff or yourself if you use a chatbot or virtual assistant.
2. More Accurate Data Collection:
Artificial intelligence (AI) operates by ingesting all of a company's stored commercial data.
3. Better Purchase:
Customer service tickets can unquestionably benefit from the assistance of conversational AI. However, it can also aid in the development of new sales. Machine learning's ability to create personalized interactions with customers is a major selling point. Thus, a conversational-AI platform may advise customers to purchase additional items they hadn't previously considered.
4. Multiple Languages:
Conversational AI's ability to overcome language barriers is often overlooked.
Chatbots and virtual assistants all contain language translation software. This allows them to accurately recognise, interpret, and produce virtually any language.
5. Lessen the price on supporting customers:
Unfortunately, customer service is often viewed as nothing more than an expense. It's pricey to pay for agents to be trained and then to work all day answering tickets in seemingly endless lines. As a matter of fact, conversational AI may help lower the cost of providing support to customers. There are a variety of approaches that can be considered. Using AI, support businesses can eliminate tedious, repetitive tasks.
Conversational AI & Chatbots – What's The Difference?
The field of conversational-AI focuses on the hardware and software that can simulate human conversation for various purposes. Conversational artificial intelligence (AI) can be used by certain programs, such as chatbots. The software is what interacts with humans. Chatbots rely on conversational-AI to function. Nonetheless, not every chatbot makes use of conversational AI.
Best Examples Of Conversational AI
Chatbots and virtual assistants such as Alexa, Siri, Google Assistant, Cortana, etc. are examples of conversational artificial intelligence. These helpers are able to interpret both the user's words and their intentions, allowing them to provide relevant and specific responses.
Also Read:-Major Threats And Aids Of Big Data And AI To Businesses
The Future Of Conversational AI:
You have already engaged with conversational AI technology if you have ever had a conversation with a chatbot that seemed remarkably lifelike. One of the principal factors for the continued success of conversational-AI is the way it simulates more natural, human-like interactions with its human users.
Chatbots are the most popular application of AI in businesses at the moment, and the global market for conversational AI (which includes intelligent virtual assistants) is projected to expand at a CAGR of 22% between 2020 and 2025. In the next few years, their popularity is predicted to skyrocket, perhaps even doubling.
Understanding what conversational AI is, where it's headed, and how it can help your business grow is essential in light of the recent uptick in interest in and implementation of this technology.
Conclusion:
Today's forward-thinking companies understand that conversational-AI is essential to maintaining a competitive edge in customer service. As the bar for customer service continues to rise, businesses across all sectors will need to rely on AI solutions to keep up.
Conversational-AI bridges the gap between human users and machines, whether through automated self-service or live agent assistance. It's safe to say that conversational AI (artificial intelligence) is the most humanlike form of technology currently available.
For this reason, and others, this technology has become increasingly widespread, especially in the realm of customer service.