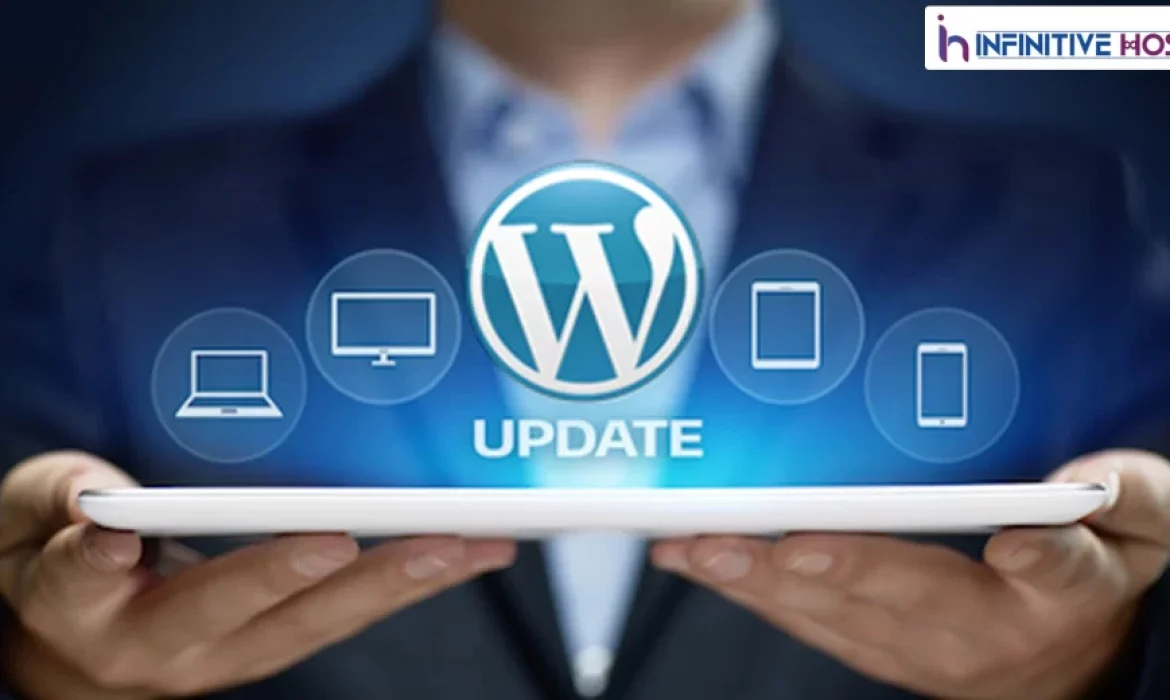 Once a new WordPress update is released, we receive numerous emails from concerned users asking if it is safe to install it. Do you have doubts about upgrading to the newest version of WordPress? If you're curious about the benefits and drawbacks of updating WordPress, keep reading. This article will cover the importance of always using the most recent version of WordPress, as well as how to update WordPress the right way.
WordPress is open-source and maintained by a group of volunteers. To maintain a competitive edge in the market, they update their product frequently, addressing bugs, adding new features, increasing speed, and enhancing previously implemented ones. If you don't update WordPress, you run the risk of your site being compromised and miss out on useful enhancements.
Benefits of using the latest version of WordPress
WordPress users should always use the most recent release for a variety of reasons. In this article, however, we'll zero in on the most crucial ones, including tightening up security, increasing load times, fixing bugs, maintaining compatibility with other website elements like themes and plugins, and introducing brand new, useful functionality. Without further ado, then, let's examine each of these points in detail.
Improving security
Although WordPress has become widely used as a CMS, its immense popularity is not without drawbacks. The majority of hacking attempts and damage done to websites occur on WordPress platforms. The reason for this is that the WordPress source code is freely available to the public. This means that anyone can make changes to it, but it also makes it easy for hackers to examine the code for flaws and exploits.
But not all hackers are bad; some investigate WordPress' code for security holes and report them. The WordPress team will then carefully examine these reports and release immediate updates to fix the problems that have been reported. Together, these measures help to reduce the impact that hackers can have.
If you want the WordPress team's fixes to take effect on your site, you need to keep WordPress updated on a regular basis. WordPress sites running an out-of-date version of the software leave themselves vulnerable to cyber attacks. If they know your WordPress version, they can exploit a hole that was patched in a later release. Updating WordPress on a regular basis lessens the efficacy of those hacking attacks and generally strengthens the security of your website.
Solving major and minor bugs
There isn't a single piece of software that, no matter how much effort was put into it, is free of bugs and other issues that could compromise its performance. That's why it's crucial to make steady progress and fix any issues as they crop up. The WordPress team is committed to fixing any newly discovered bugs through rigorous testing and distributing the patches with each new version.
You'll be on your own to fix the bugs if you refuse to update WordPress. Meanwhile, you'd be leaving yourself vulnerable to hackers who aim to take advantage of vulnerabilities you've had time to patch.
Integrating brand-new capabilities
Because of the wide range of people who now use WordPress, the platform has expanded its suite of tools to facilitate website development. Each new major release of WordPress now includes a slew of handy enhancements and new options. To address website configuration issues, WordPress 5.1 introduced the Site Health screen, and WordPress 5.2 introduced PHP error protection.
As an added bonus, WordPress's newest releases have added functionality that makes administering WordPress sites easier for newcomers. WordPress 5.5 comes with a built-in sitemap, WordPress 5.6 has automatic updates, and WordPress 5.7 makes the transition from HTTP to HTTPS simpler.
Optimising Website Loading Times
In addition to patching security holes, WordPress updates also include enhancements to the speed and performance of your site. The bounce rate, search engine rankings, and SEO in general can all benefit from a faster website. A website's speed and performance are two of the most important factors in its overall success, so using the most recent version of WordPress can only help.
Keeping things on the same page
The majority of themes and plugins are updated alongside major versions of WordPress. This is done to make use of recently added features and fix any incompatibilities that may have cropped up. If you want your WordPress installation and any plugins or themes you're using to work together seamlessly, you should update them on a regular basis.
It is important to back up your website before making any updates, though. And doing so regularly is strongly advised. In the event that your plugins or theme experience problems after installing a major WordPress update, having a backup of your site is crucial. If something goes wrong with the WordPress update, or during the update itself, this will keep your data safe.
Your website's performance may suffer at best, and you may run into insurmountable compatibility issues with your plugins and themes at worst, if you don't update WordPress.
Maintaining a WordPress site with up-to-date software
Now that we've covered why it's crucial to update WordPress frequently, let's talk about how to do it. First, WordPress has an in-built mechanism for alerting users of available updates. You can find it in your administrative dashboard, under Dashboard > Updates. Update alerts for both plugins and themes are displayed here as well.
Read More : Perks Of Using Managed WordPress Hosting
Final Thoughts
We have outlined the most compelling arguments for upgrading to the latest version of WordPress on a regular basis in this article. The security of your site, its compatibility with browsers and other software, the quality of its features, the speed with which it loads, and so on are all things you should work on. In addition to discussing why it's important to update frequently, we went over some of the methods that can be used to do so successfully. Do yourself a favour and get into the habit of updating and backing up your WordPress site on a regular basis to ensure you never miss out on the fantastic new features introduced in the most recent release.