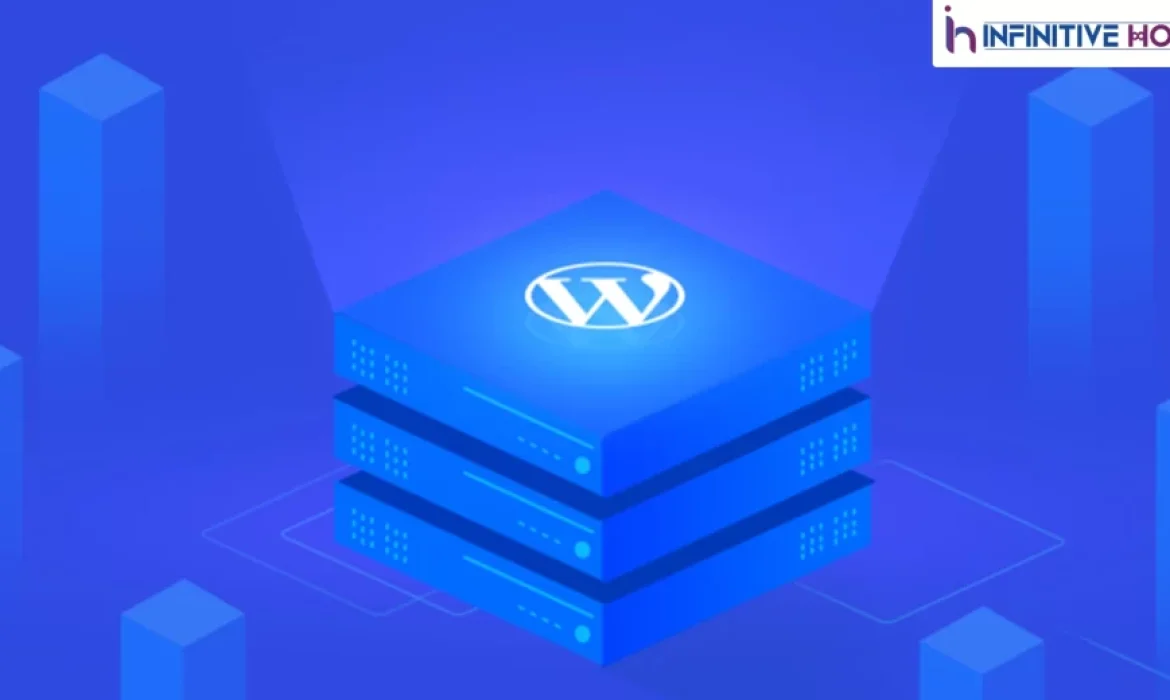 During the shutdown season, the importance of internet commerce has expanded significantly. Running a business is a demanding endeavour that requires constant attention to details such as money, personnel, and customer relations, all of which must be handled without growing weary under strain. With all the responsibilities of running a business, one's energy levels may dip, and one's ability to concentrate may be impaired.
To run a successful internet business, you don't have to worry about any of these things. Having a website is essential to running a successful internet business, so remember that. An effective web host and, of course, managed WordPress sites are required to manage the website properly. If you're looking for a platform that's easy to use, quick, and secure, then managed WordPress is recommended.
Managed WordPress Hosting-In detail
Managed WordPress hosting relieves you of the additional administrative tasks associated with server administration, account optimisation, and so forth. It's similar to using the concierge service at a five-star hotel, only that you won't have to make last-minute dinner reservations because the hotel staff will handle everything. Similarly, managed hosting offers a luxury WordPress experience.
Infinitive Host offers experienced assistance, assures security and speed, manages updates and backups, and, of course, the 99.95 percent up time ensures that your website runs smoothly.
Infinitive Host is a managed WordPress hosting company that offers you top-of-the-line hardware and WordPress knowledge, as well as a helping hand in the form of additional services and features that alleviate your load as a site owner.
Read More : Why You Should Be Using The Latest Version Of WordPress
Advantages Of Managed WordPress Hosting
Selecting a free WordPress hosting provider may appear to be a simple endeavour, but as you go more into its utilisation, you will discover that free is not truly free. That is why many users either lose their free WordPress website or relocate it to the finest WordPress hosting company.
The following are a few of the most compelling reasons to choose for managed WordPress hosting for your website:
The user must not wait for its website to be attacked and must constantly prioritise security. Nobody can promise you 100 percent protection from hacking activity, but managed hosting enables you to leverage all of the built-in security features. Infinitive Host takes further precautions to safeguard your website by monitoring its servers every day. Additionally, it enables users to create backups accessible straight from the dashboard. All themes and plugins are thoroughly tested before being installed on your website, and they also include two-factor authentication to prevent bogus login attempts.
Given the breadth of functionality available, developing a website using the WordPress CMS is a relatively cost-effective solution compared to other options. It offers a diverse selection of plugins and themes, most of which are free. The WordPress hosting options at Infinitive Host are quite affordable and may easily assist you in launching an online business. WordPress enables you to construct a personal blog, a personal or professional website, as well as a fully functional e-commerce site.
WordPress enables you to boost your job efficiency by providing various time management solutions. For instance, the WP Project Manager plugin enables you to manage a complete project from a centralised unit known as your WordPress dashboard. You can assign users, engage with team members, as well as obtain an overview of the project, and monitor work deadlines.
Each major company has numerous individuals accountable for managing and maintaining a website. Thus, WordPress is multi-user compatible, making it easy to give different responsibilities to team members inside your business.
Massive traffic spikes are difficult to manage on your own. Managed hosting alleviates this concern since the website host will respond to any traffic spikes by assigning additional resources to your site. In addition, managed WordPress hosting often includes a feature that automatically caches your most popular pages and files, alleviating the load on your WordPress database.
The majority of managed WordPress companies have a simple staging space for modifying websites prior to publishing them. Making changes in a live environment might result in catastrophic errors, such as the white screen of doom. Instead, you may do one-click staging on changes or updates using the provider's easy plugin or staging tool before green lighting them for production. Not only does this decrease the danger of errors or accidents, but it also enables firms to test their modifications before implementation.
Up time monitoring is a typical feature that managed WordPress providers provide that shared hosting services may not. Your managed WordPress server will automatically detect issues with your site that might result in downtime; in the majority of situations, these issues can be resolved prior to the site being down.
Read More : A Step-By-Step Guide On How To Make Your WordPress Secure
Final Words
WordPress is without a doubt the greatest content management system (CMS) for building a website. However, your site needs a managed WordPress hosting company that provides simple solutions anytime you require them to simplify your job. In addition, they provide a slew of benefits that aid in the growth of your website and, eventually, your business.