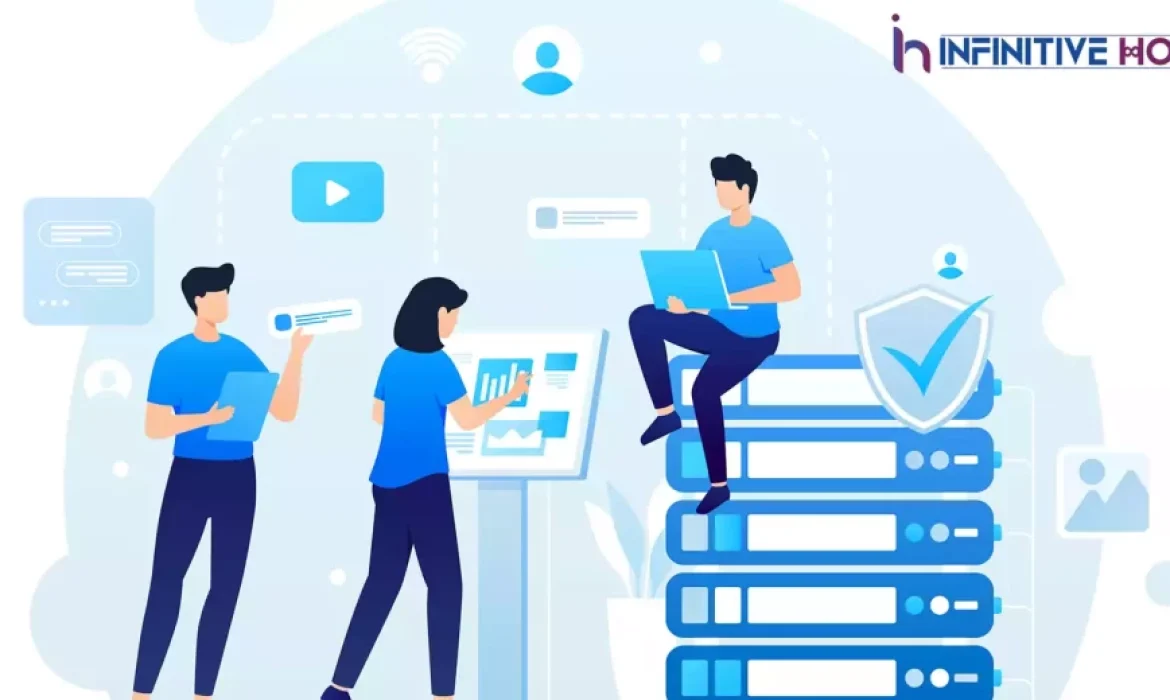 In this contemporary era of technological progress, the imperative of establishing a resilient online presence cannot be overstated for businesses of all scales. Irrespective of whether you operate as an entrepreneur, a small business proprietor, or a corporate titan, the indispensability of a well-crafted and high-functioning website cannot be undermined when it comes to captivating and captivating your intended audience.
However, the success of your website heavily relies on the quality of your web hosting service. In this comprehensive guide, we will delve into the world of web hosting and provide you with expert insights on how to choose the best hosting provider that will assist you in surpassing your competitors and securing a higher position in the Google search rankings.
Understanding the Importance of Web Hosting
Before we dive into the intricacies of web hosting, let's first understand why it plays such a critical role in the success of your website. Web hosting refers to the process of storing your website's files and making them accessible to visitors on the internet.
Think of it as the foundation on which your website is built. Just like a strong foundation ensures the stability of a building, reliable web hosting ensures the smooth functioning and optimal performance of your website.
Choosing the Right Web Hosting Provider
Choosing the perfect web hosting partner holds immense significance in determining the triumph of your website. With numerous options available in the market, it's essential to consider a few key factors that can help you make an informed decision. Consider the following key factors to bear in mind:
1. Reliability and Uptime Guarantee
A reliable hosting provider ensures that your website is accessible to visitors round the clock without any interruptions. Seek out a hosting provider that ensures an uptime guarantee of no less than 99.9%. This ensures that your website remains online, providing a seamless browsing experience to your users.
2. Speed and Performance
In the current fast-paced era, users anticipate swift website loading times. A website that lags in speed can significantly influence user experience and, in turn, lead to an increased bounce rate. Choose a hosting provider that offers high-speed servers and employs caching techniques to optimize your website's performance.
3. Scalability and Flexibility
As your business expands, the influx of traffic to your website naturally follows suit, mirroring the growth trajectory of your enterprise. It's crucial to choose a hosting provider that offers scalable solutions to accommodate your evolving needs. This allows you to upgrade your hosting plan seamlessly without any disruptions to your website's performance.
4. Security Measures
Website security is of utmost importance in today's cyber-threat landscape. Prioritize a hosting provider that incorporates formidable security measures, encompassing SSL certificates, firewalls, regular data backups, and proactive malware scanning. These measures protect your website and ensure the safety of your visitors' data.
5. Customer Support
When technical issues arise or you have questions regarding your hosting service, having reliable customer support is invaluable. Opt for a hosting provider that offers 24/7 customer support through multiple channels like live chat, phone, or email. Prompt and knowledgeable support can save you time and frustration in resolving any hosting-related concerns.
Types of Web Hosting
Web hosting comes in various types, each catering to different website requirements. Let's explore the most common types of web hosting to help you determine which one suits your needs:
1. Shared Hosting
Shared hosting is an affordable option where multiple websites are hosted on a single server. While cost-effective, shared hosting may have limitations in terms of performance and resource allocation, as your website shares resources with other sites on the same server.
2. VPS Hosting
Virtual Private Server (VPS) hosting offers more control and resources compared to shared hosting. It operates on virtualized server environments, where multiple virtual servers are created on a single physical server. VPS hosting provides better scalability, security, and performance than shared hosting.
3. Dedicated Hosting
Dedicated hosting empowers you with unparalleled control and an abundance of resources, establishing the pinnacle of hosting excellence. With dedicated hosting, you have an entire physical server dedicated solely to your website. This option offers exceptional performance, security, and customization possibilities but comes at a higher price point.
4. Cloud Hosting
Cloud hosting harnesses the power of a distributed network of servers to efficiently allocate resources and guarantee exceptional availability. This type of hosting offers excellent scalability, as resources can be scaled up or down based on your website's needs. It is a reliable and flexible option for websites with varying traffic levels.
Best Practices for Optimizing Web Hosting for SEO
Now that you have a solid understanding of web hosting and how to choose the right provider, let's delve into some best practices for optimizing your hosting service to enhance your website's SEO performance:
1. Choose a Server Location Close to Your Target Audience
The physical location of your server can impact website loading speed. To ensure optimal performance, select a hosting provider with server locations in close proximity to your target audience. This reduces latency and improves the overall browsing experience for your visitors.
2. Implement a Content Delivery Network (CDN)
A Content Delivery Network (CDN) is a distributed network of servers that cache and deliver your website's static content from various locations worldwide. By implementing a CDN, you can reduce latency, improve page load times, and enhance your website's SEO performance.
3. Optimize Image and File Sizes
Large image and file sizes can significantly slow down your website. Compress and optimize images using tools like JPEG Optimizer or TinyPNG to reduce their file size without compromising on quality. Additionally, minify CSS and JavaScript files to reduce their overall size and improve loading speed.
4. Enable GZIP Compression
Enabling GZIP compression on your web server can significantly reduce the size of files sent from your server to visitors' browsers. This compression technique reduces bandwidth usage and improves website loading speed, leading to better user experience and SEO rankings.
5. Regularly Update Your CMS and Plugins
Keeping your content management system (CMS) and plugins up to date is crucial for website security and performance. Regular updates often include bug fixes, security patches, and new features that enhance your website's functionality and protect it from vulnerabilities.
Conclusion
Web hosting is the backbone of your website's performance and plays a vital role in outranking your competitors in search engine results. By selecting a reliable hosting provider, understanding different hosting types, and optimizing your hosting service for SEO, you can ensure your website operates smoothly,
loads quickly, and delivers an exceptional user experience. Remember to regularly monitor your website's performance and make necessary adjustments to keep pace with the ever-evolving digital landscape.
If you want to read more information about how to boost your website traffic, visit Infinitivehost