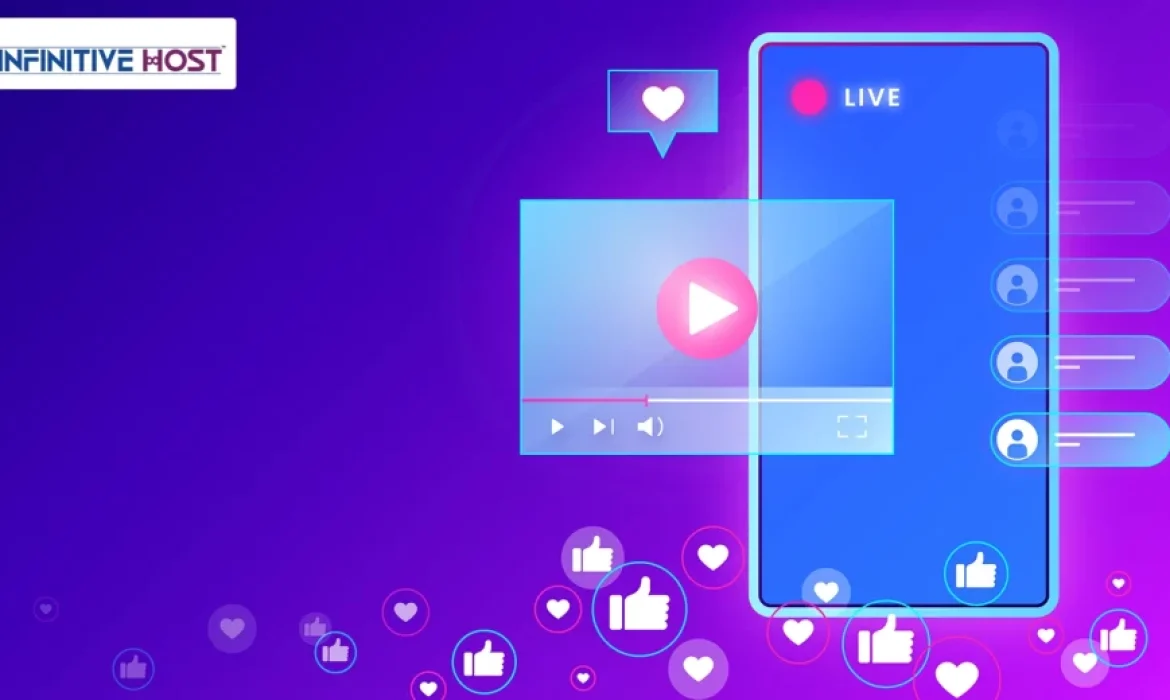 Your live streaming rate may make or break your viewers' interest in your content. Delay in video and animation can hinder the message you are trying to share. The purpose of the encoding video is to enable your viewers to watch the video in a resolution that works best with their internet speed. For example, a person with slow internet access can watch your video with low resolution to reduce the buffer.
Open Broadcast Studio (OBS)
OBS Studio is open-source software for live streaming server provider OBS Studio is an excellent way for those who are new to live streaming as it is an easy-to-use software. OBS Studio streaming software is compatible with Windows, Mac, and Linux Operating Systems. Embedding is loaded with a powerful API, enabling community-built plugins to work with scripts. These add-ons can give you more customization and performance tailored to your needs.
Advanced features of this live streaming encoder include:
Capture and mix real-time video/audio
Unlimited number of scenes and custom changes
Key Features:
Capture and mix real-time video/audio
Unlimited number of scenes and custom changes
Accurate audio connector
Modular "Dock" UI
HLS live streaming and recording functionality
Audio and video integration, filters, and transitions
VidBlasterX
VidblasterX Home, VidBlasterX Studio, and VidBlasterX Broadcast. The main difference between each version is the number of modules that support it. Each consecutive module adds additional Best live streaming server features that advanced pro broadcasters will enjoy.
Key Features:
Modular user interface
Everything can be done the way you want
Includes macro functionality and scripting to perform automatically
Key actions
Supports overlap and lower third
Live streaming and recording comes with 4K resolution
vMix
VMix is an amazing software for producing live video streaming. This Australian-based software is a robust option in terms of encoding software.
It includes various excellent features, and the VMix app includes standard software updates.
Key Features:
NDI support
Chroma key and visual live streaming sets
A built-in theme tool that supports XAML animation
Live streaming integration
VMix Social lets you download and display content from popular social media platforms
LiveU Solo
LiveU Solo is a highly efficient hardware codec capable of encoding and producing remote broadcasts. It is a powerful device that supports 5G 4K HEVC streaming.
The emblem is world-renowned and has contributed to significant broadcasts, including presidential events, world cups, Olympic events, Super Bowls, and more.
Key Features:
Seamless integration with modems and mobile data
Strong remote broadcast
Lifelong support
Use of bandwidth response to uninterrupted streaming
Increase up to 3 connections at once
Conclusion
The live streaming server configuration you choose plays a significant role in the quality of your live streaming, so a good streaming software is essential for a professional broadcaster.
If you are new to live streaming server , We hope that this blog has provided you enough information to start choosing the right & best Live Streaming Software for your needs.
If your business also requires Live Streaming Software then here at Infinitive Host we can help you with choosing the best Live Streaming Software as per your need.