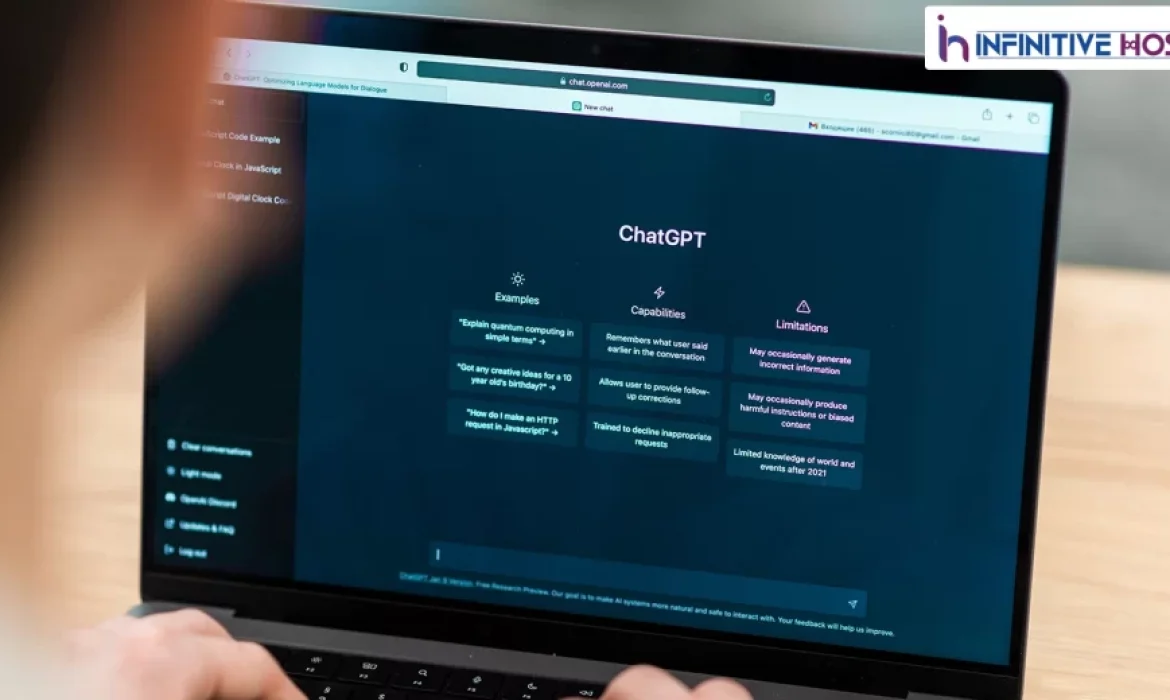 Introduction:
Machine learning models like Chat GPT are getting a lot of attention from both techies and investors. And for good reason: this technology is going to change the way business is done in the next few years.
Chat GPT is a powerful tool that can be used to make chatbots and other AI programmes that can have conversations with people. A technology tool like Chat GPT can be used in almost every field. Here is a quick look at the various benefits offered by Chat GPT:
Saves cost:
Using Chat GPT, you can provide support and customer service for cheap. A company that uses Chat GPT can save money by reducing the size of its customer service department.
Improve Efficiency:
All employers aim to have workers who are efficient at their jobs. The implementation of Chat GPT can help businesses increase their productivity, which in turn allows them to provide superior customer service in a more timely fashion.
Enhanced Customer Service:
Chat GPT's ability to learn from customer chats means that the service can tailor itself to each individual. To better serve its customers, it can now quickly and accurately deliver the precise data they need. Additionally, clients may get their questions answered at any time of day or night because Chat GPT is accessible around the clock.
If your customer support team is struggling to keep up with the volume of daily inquiries, Chat GPT can help by taking on routine duties like answering frequently asked questions and data entry. Consequently, the group is now able to devote its efforts to solving more intricate problems.
Lastly, Chat GPT is adaptable to the changing demands of the market since it is always learning.
Better Engagement:
Chat GPT's best feature is that it can tailor content to different groups of people. If a brand knows the language and voice of its audience, it can make content that will be more likely to connect with them.
This can make customers feel more involved and help establish deeper connections with them. Chat GPT allows businesses to provide a more engaging and interactive service, which in turn may increase customer loyalty.
Response At Much Faster Rate:
The success or failure of your business depends on how quickly you respond to customer inquiries. Unfortunately, your customers have too little patience to wait for a response from you. Customers will abandon your site if they are not responded to quickly.
Chat GPT guarantees instant replies. GPT has the ability to quickly respond to messages. It streamlines firms' ability to communicate in real time, which helps them stay competitive.
Automated Conversation:
Once upon a time, those working in customer service responded to calls and chats from curious clients. The timely commitment for the entire operation is significant. However, you can promote automatic interactions with the help of Chat GPT. Because GPTs can generate conversation on their own, they require less human involvement.
Natural Language Processing:
Because OpenAI is developing models to support multiple languages, Chat GPT is useful for individuals and businesses that want to communicate with non-native speakers. Unlike traditional interfaces, GPT can understand human speech and provide relevant responses.
Conversations in other languages can now be translated instantly with Chat GPT. Customers will be able to communicate in their native tongue with GPT representatives, leading to more customized service experiences.
Scalability For Your Business:
Chat GPT is a viable option for use in enterprise-level software. The cutting-edge mechanism for creating new languages that OpenAI uses, Chat GPT, is constantly being updated and improved. The model needs to be able to process increasingly complex and large inputs in order to be useful in large-scale language production jobs.
The model's applicability will increase as a result of this. In order to maintain their edge in the market, businesses must invest in technology that significantly lowers their operating expenses. Chat GPT allows businesses to increase their scalability while decreasing their expenses.
Variety Of Ways To Utilize Chat GPT At The Workplace-
Customer service automation: Create a 24/7 available, question-answering chatbot for customer service with the help of Chat GPT.
Interview automation: You can use Chat GPT to make a chatbot that can interview people and ask them questions. But on the other side, it's crucial to find the right balance between technology and human interaction, as the former can aid in boosting productivity and customer service while the latter frees up workers to focus on more intricate or nuanced jobs.
Create virtual assistant: Use Chat GPT to make a virtual assistant that employees can use to do things like set up meetings, take notes, and set reminders.
Report Generation: Use Chat GPT to make reports quickly based on the information you put into the system.
Helps to answer frequently asked questions: Use Chat GPT to make a frequently asked questions (FAQ) bot that can answer questions that employees or customers often ask.
How Best You Can Use Chat GPT In Business
Select Your Chatbot Platform Carefully:
Getting a chatbot to work for your business is all about picking the right platform. Think about what the platform can do and what features it has, as well as how it works with other technologies.
Design Conversational Flows:
Plan the flow of the conversation to make sure that the user's knowledge is natural and easy to understand. Define the interactional paths that the user should take and make flows that are simple to understand and quick to use.
Test And Optimize The Chatbot:
Make sure the chatbot works as planned by testing it. Keep an eye on how users interact with the system and make changes to the conversational flow and responses to improve the user experience.
Monitor And Measure Performance:
Keep an eye on how your chatbot is doing and track how often conversations go well. Use analytics tools to look at how users act and find ways to improve.
Integrate With Existing Systems:
To facilitate communication between the chatbot and customer information and other software, it is necessary to integrate the chatbot with current systems.
Training to bots:
You need to develop a chatbot that is more perceptive and can respond the the user's query according to their individual needs. Apply NLP algorithms to user input for improved comprehension and appropriate answers.
Recommended Methods For Introducing Chat GPT In Businesses-
Be Clear About Your Goal For Chatbot:
To get the most out of your chatbot, you should define its purpose before you start building it. This could be anything from enhancing customer service to recommending products or simply providing more information.
Choose The Right Platform:
There are a number of different chatbot systems out there; pick the one that works best for you. Do your homework to find out which platform has the tools and connections you require.
Train Your Chatbot:
It is crucial to train a GPT-based chatbot on all applicable topics before deploying it. As a result, the chatbot will always provide useful and relevant data to its consumers.
Regularly Monitor Chatbots:
Regular monitoring and analytics plays an essential role to check the success rate of chatbots.
This will help you to analyze or detect the problems spots and figure out the ways of adjustments you are making are right or not
Respond To User Feedback:
Pay close attention to what your customers are saying and quickly respond to their questions or concerns. That the chatbot is giving its users the best possible experience will be greatly aided by this.
How Does Chat GPT Differ From Other AI Programmes And What Precisely Does It Do?
Comparatively to other AI systems, Chat GPT is better able to understand and react to user input.
Also, it doesn't require any predefined answers to be able to generate meaningful ones in response to user inquiries. It can generate natural-sounding text for use in a variety of contexts, from chatbots to language translation to language modeling, and more besides.
Limitation Of Chat GPT
Chat GPT lacks contextual understanding:
To create answers from Chat GPT the user input is essential. The major drawback of this AI tool is that it is not able to understand the context or emotions in which the query is being said.
Chat GPT needs large amount of training data:
Chat GPT requires an ample amount of training data in order to produce accurate and reliable results. The quantity and quality of the training data determine how reliable the results will be.
Chat GPT s limited to short conversations:
Due to its inability to manage longer discussions, Chat GPT is only suitable for handling shorter conversations. As a result, multi-turn talks that last for a while become problematic.
What's The Future Holds For Chat GPT? Does Your Job In Danger
ChatGPT is a chatbot built with AI technologies like machine learning and NLP to have conversations with humans. Conversations generated by ChatGPT are exceptionally well-thought-out and lifelike.
The system is able to understand everyday speech and respond to questions with accurate information. Similarly, it might be utilized in the field of customer service to give regular responses to common inquiries.
When it comes to recognising nuanced human emotions and verbal nuances, however, ChatGPT falls short. It can't pick up on nuances or handle conversations with various themes since it lacks context awareness and subtlety.
Neither sarcasm or humor, both staples of human speech, are accessible to Chat GPT. Since it needs a lot of information to function properly, Chat GPT also can't give customers individualized service.
Conclusion:
The ChatGPT language generation paradigm has the potential to transform how companies interact with their customers. It may be used to streamline and speed up tasks like answering FAQs, responding to individual inquiries, and even creating content from scratch.
The ethical implications of this technology should not be overlooked, and organizations should take precautions to avoid producing biased or insulting language by training their models appropriately. Chat GPT, when used properly, can boost a company's productivity and help it expand into new markets.
Chat GPT is a potent instrument, but it is not a replacement for human thought, and it can be trained to create prejudiced or insulting language if not properly adjusted. As a result, it's essential to employ this tool responsibly and morally.