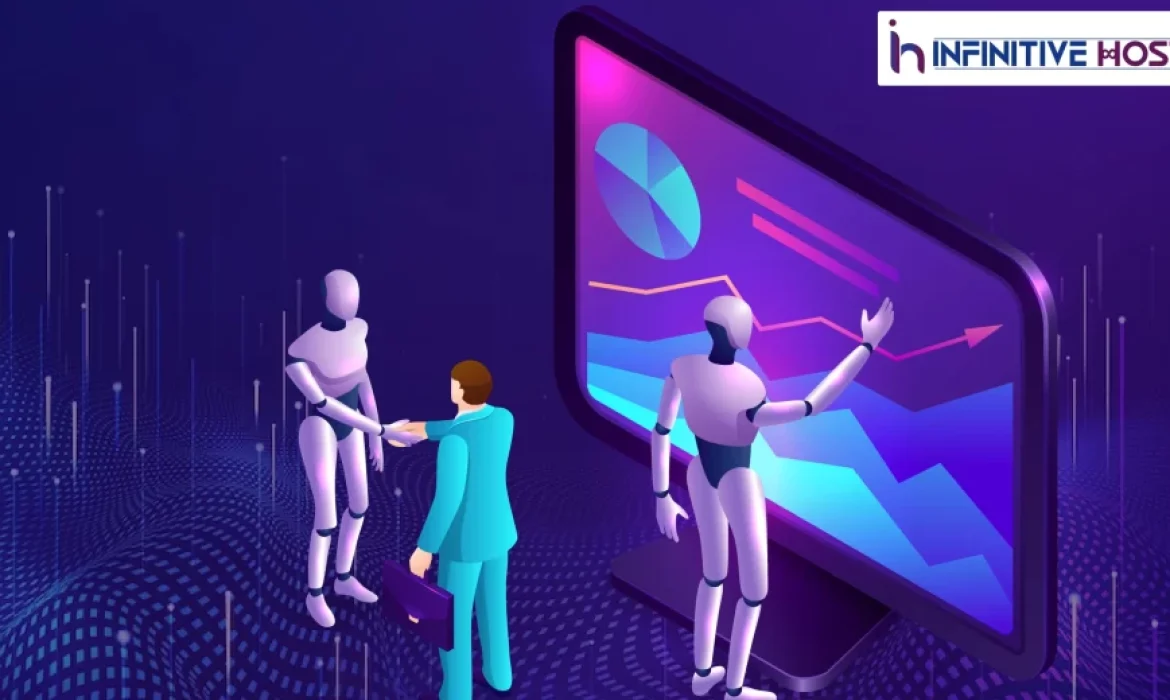 Businesses today are more data-driven than ever before, and Big Data and Artificial Intelligence (AI) are contributing significantly to this transformation. In this blog, we will explore the impact of Big Data and AI on businesses, the challenges they face in managing data and AI, and how they can overcome them.
What Is ?
Big Data refers to the massive amounts of data generated every day by businesses, individuals, and various technologies. It is difficult to analyze and evaluate Big Data using conventional techniques because of its immense volume, diversity, and velocity.
Let's Get An Idea What AI Or Artificial Intelligence Is!
The simulation of human intelligence processes by machines and computers can be defined as artificial intelligence. AI has the ability to learn, reason, and self-correct, making it an essential tool for businesses to enhance their operations and decision-making processes.
What is Machine Learning?
Machine Learning is a subset of AI that enables machines to learn from experience and make predictions based on the data they have analyzed. Machine learning algorithms can analyze vast amounts of data and identify patterns and trends, allowing businesses to make better and more informed decisions.
How Can Businesses Be Supported By Big Data And Artificial Intelligence?
Big Data and AI are transforming businesses in several ways. By analyzing large amounts of data, businesses can gain insights into their customers, operations, and markets, and make data-driven decisions. AI and machine learning algorithms can also automate regular tasks, letting employees to focus on more important tasks. Furthermore, AI can help businesses to identify potential risks and opportunities, and make recommendations on how to optimize their operations.
Read More – ChatGPT Holds Future: Expectation V/S Reality
How Is Data And AI Connected With Each Other?
Data is the fuel that powers AI. Without data, AI algorithms would not be able to learn and make predictions. Therefore, businesses must manage their data effectively to ensure the accuracy and reliability of their AI models.
How To Manage AI And Data?
Managing AI and data can be challenging, but there are several steps businesses can take to ensure the success of their AI initiatives. Firstly, businesses must have a clear understanding of their data and the goals they wish to achieve with AI. Secondly, they must have robust data governance and management processes in place, and ensure their data is accurate and up-to-date. Finally, businesses must regularly monitor and evaluate their AI models to ensure that they deliver desired or accurate results.
Positive Contributions And Significant Drawbacks Of Big Data And AI
Big Data and AI are two of the most significant technological advancements in recent years that are changing the way businesses operate and compete.These technologies have the power to completely change sectors, opening up a world of opportunity for development and innovation. Here are some of the ways Big Data and AI are positively contributing to business transformation:
Positive Contributions
Improved Decision Making: By analyzing vast amounts of data, businesses can make informed decisions that are based on real-time insights. This leads to increased efficiency, reduced costs and improved customer satisfaction.

Personalization: With the help of AI, companies can provide personalized experiences to their customers. This can include customizing product recommendations, targeting specific demographics and tailoring marketing campaigns to individual preferences.

Automation: AI and Big Data can automate repetitive and time-consuming tasks, freeing up employees to focus on more strategic initiatives. This can also help companies increase productivity and reduce operational costs.

Predictive Analytics: Predictive analytics, which uses machine learning algorithms to analyze historical data, can help businesses make informed decisions about future trends and market conditions.
However, with these benefits also come potential negative consequences:
Negative Contributions
Job Losses: The automation of many tasks may lead to job losses, particularly in industries where manual labor is prevalent. This can have a negative impact on the economy and communities that rely on these jobs.

Bias: AI algorithms are only as good as the data they are trained on. If the data used to train these algorithms is biased, it can lead to biased outcomes and decision-making.

Privacy Concerns: The collection and storage of vast amounts of personal data raise privacy concerns. Companies must ensure that they protect personal data from potential breaches and misuse.

Dependence on Technology: Companies that rely heavily on AI and Big Data may become too dependent on technology, which can leave them vulnerable to outages and other technical issues.
Read More:- Chat GPT Hacks You Should Know For Business Productivity 2023
The Security Characteristics
Data security is a major concern when it comes to AI and Big Data. Businesses must ensure that their data is protected from cyber threats and unauthorized access, and that their AI algorithms are secure and not susceptible to hacking or manipulation.
Final Note on AI with Big Data
In conclusion, Big Data and AI are transforming the way businesses operate, and have the potential to deliver significant benefits to organizations that embrace them. Businesses must be prepared to manage their data and AI effectively, and ensure their data is secure, to fully realize the potential of these technologies. Hence, the impact of Big Data and AI on business transformation is undeniable.. Companies must also strive to use these technologies ethically and responsibly to ensure that they benefit society as a whole.