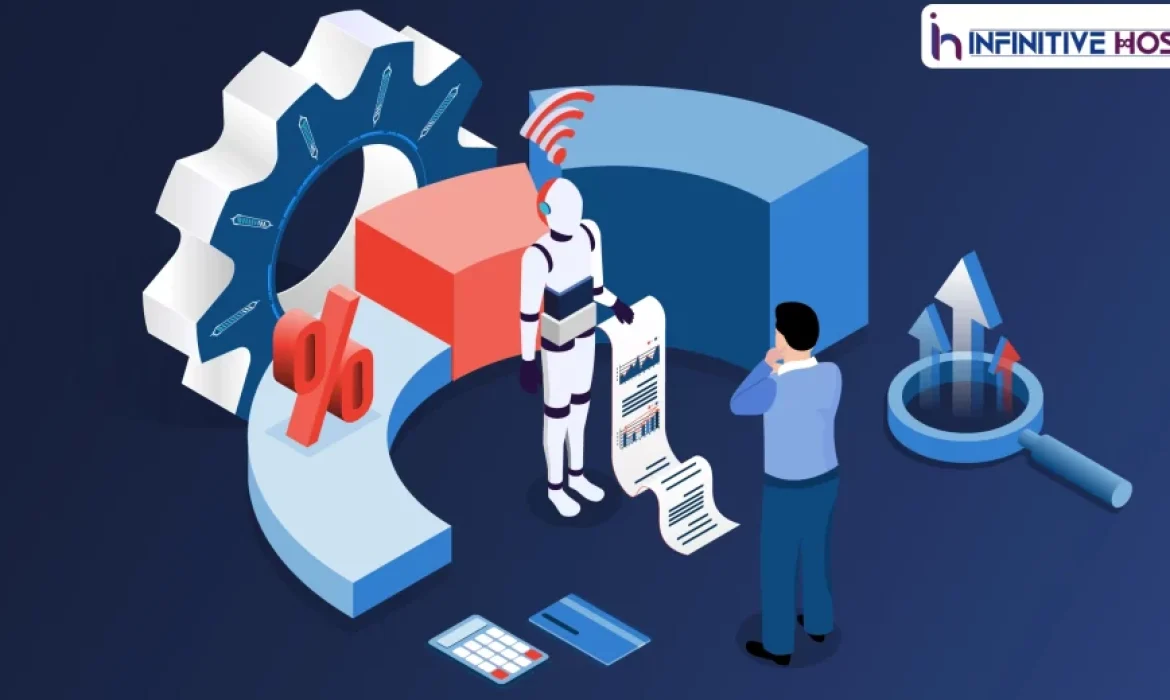 What Is Robotic Process Automation?
Robotic Process Automation (RPA) refers to the use of software robots, also known as "bots," to automate repetitive and rule-based business processes. Robotic Process Automation bots can be programmed to perform tasks that are normally carried out by humans, such as data entry, data extraction, and data processing.
RPA can be used to automate a wide range of business processes, including customer service, finance and accounting, human resources, and supply chain management. RPA bots are designed to work with existing systems and applications, without the need for extensive integration or custom development.
While RPA has the potential to transform many industries, it is not a silver bullet solution, and there are limitations to what RPA can achieve. RPA is most effective for processes that are highly standardized, repetitive, and rules-based, and may not be suitable for processes that require a high level of judgment or creativity. Additionally, like any other technology, RPA may require ongoing maintenance and monitoring to ensure it continues to deliver the desired benefits.
How To Make A Setup For Robotic Process Automation?
Here are some tips for effective robotic process automation (RPA) setup:
1. Identify the right processes: Choose the processes that are well-defined and repetitive. Identify the ones that will give you the most benefit in terms of time and cost savings.
2. Develop a clear roadmap: Create a clear roadmap for the RPA implementation. Identify the objectives, the processes that will be automated, the team responsible for the implementation, and the expected benefits.
3. Select the right RPA tool: Choose the RPA tool that best fits your needs. Consider factors like ease of use, scalability, and security.
4. Engage stakeholders: Engage stakeholders early in the process. Involve them in the RPA implementation process and communicate the benefits of RPA.
5. Train the team: Provide proper training to the team responsible for Robotic Process Automation implementation. Make sure they understand the RPA tool and how to use it effectively.
6. Develop a strong governance model: Develop a governance model that ensures the RPA processes are well-managed and controlled. This will help avoid errors, maintain compliance, and manage risk.
7. Continuously monitor and evaluate: Continuously monitor and evaluate the RPA processes to identify any issues and areas for improvement. This will help you maximize the benefits of RPA and address any potential issues in a timely manner.
Related:- All-In-One Guide For Conversational AI & Productivity Hacks
The Benefits Of RPA-
The benefits of RPA include increased productivity, improved accuracy, and reduced costs. RPA can also free up human employees to focus on more strategic tasks that require creativity, critical thinking, and decision-making. RPA offers several benefits to businesses, including:
1. Increased efficiency and productivity: Robotic Process Automation can automate mundane, repetitive tasks such as data entry, invoice processing, and customer service requests. By automating these tasks, RPA can reduce errors and increase speed, resulting in improved efficiency and productivity.
2. Cost savings: By automating tasks that were previously done by humans, RPA can reduce labor costs and free up employees to focus on more value-added tasks. In addition, RPA can operate 24/7 without breaks, which can result in cost savings for businesses that would otherwise have to pay employees to work overtime.
3. Improved accuracy: RPA can help reduce errors that are commonly associated with manual data entry and other repetitive tasks. By reducing errors, RPA can improve the quality and accuracy of data, which can lead to better decision-making and improved customer satisfaction.
4. Scalability: RPA can be scaled up or down depending on the needs of a business. This means that as a business grows or changes, RPA can be easily adjusted to accommodate new workflows and processes. RPA can also be integrated with other software systems, such as CRM or ERP systems, to further streamline business processes.
Conclusion:
Robotic Process Automation (RPA) technology allows businesses to automate repetitive, regular and rule-based tasks. Robotic Process Automation software robots can perform these tasks faster, more accurately, and at a lower cost than human workers. Robotic Process Automation is being used by companies in various industries to increase operational efficiency, reduce costs, and improve the customer experience.
RPA is a rapidly evolving field with many vendors offering solutions that vary in capabilities, features, and pricing. Organizations need to carefully evaluate their RPA needs and choose a solution that is the best fit for their specific business requirements.