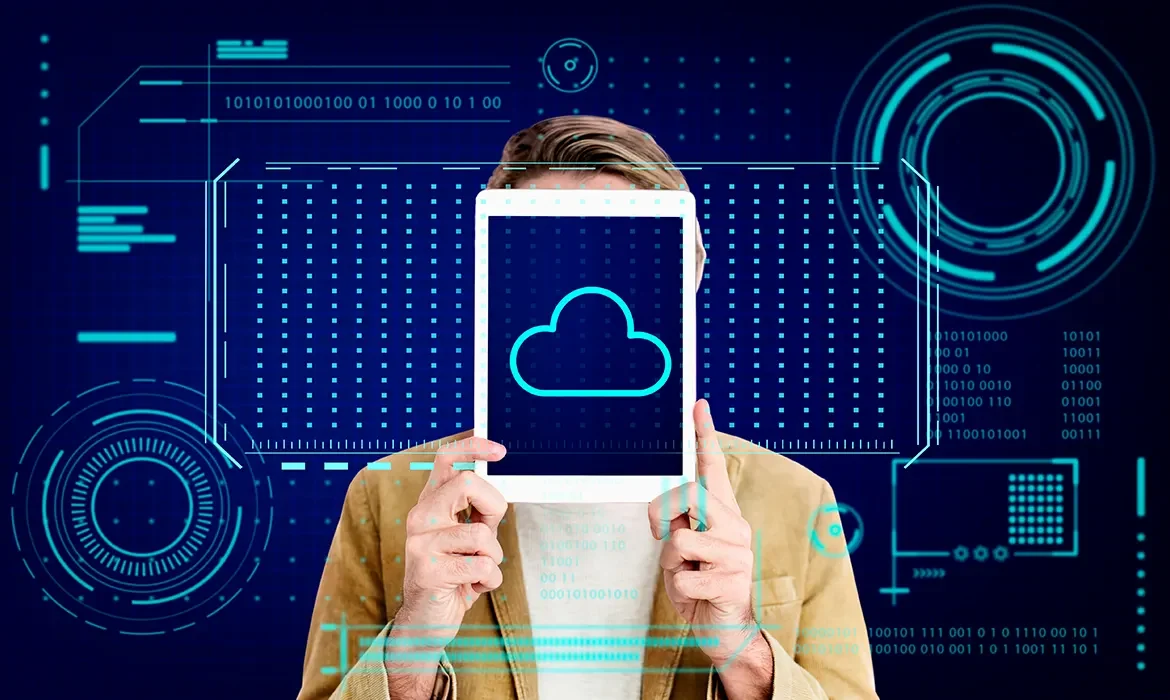 Table of Contents
What are the requirements for building a company that dominates its sector? It is simple to say, but far more challenging to put into action:
A strong vision: CEOs have clear plans and vision, and they know what steps they need to take for their company to emerge victorious. They are integral players in business success.
Continuous innovation: For market trends and customer needs, companies need to innovate their products, services, and business models. This necessitates a culture of experimentation, risk-taking, and a willingness to learn from setbacks.
Agility and adaptability: Industries are changing continuously, and businesses that can swiftly adapt to shifting market conditions, consumer tastes, and technological advancements.
Now, let's find out the remarkable achievements of Amazon Web Services (AWS), an Amazon subsidiary renowned for offering on-demand cloud computing platforms and APIs to governments, individuals, and businesses, all on a metered, pay-as-you-go basis.
AWS stands as a leader in the cloud industry, exerting substantial influence. As the leading supplier of cloud computing services, AWS had a 33% market share for cloud infrastructure.
The growth trajectory of AWS has been nothing short of extraordinary over the past decade, significantly contributing to its expanding market dominance. According to data from Synergy Research Group, AWS's revenue soared from approximately $2.1 billion in 2012 to a staggering $45 billion in 2019, marking an astounding twenty-one-fold increase within just seven years. Such rapid growth has firmly established AWS as an outstanding player in the cloud computing arena.
Now, let's explore the key factors behind AWS's supremacy in the cloud computing market:
Early Mover Advantage

A significant contributor to AWS's success is its early entry into the market. AWS made its debut in 2006, when the concept of cloud computing was still in its infancy. By seizing the role of an early pioneer, AWS solidified its position as a dominant industry player and cultivated a strong brand reputation. Furthermore, AWS harnessed the expertise of its parent company in e-commerce and logistics, constructing a highly efficient and scalable cloud infrastructure.
Efficient Resource Utilization

Amazon's expertise in constructing and fine-tuning systems for operating a large-scale e-commerce business bestowed upon AWS a unique advantage in the cloud computing arena. Using its technological infrastructure and data centers, AWS established a cloud platform that other businesses could utilize for building and operating their applications. This approach allowed AWS to continuously test and enhance its services in real-world scenarios before extending them to customers. Additionally, Amazon's existing developer relationships and experience in building APIs played a major role in attracting a substantial and loyal customer base.
Comprehensive Service Offerings

AWS provides an extensive array of services, affording customers the flexibility to select the precise services needed to construct and expand their applications. These services are available on a pay-as-you-go basis, ensuring that customers only pay for the resources they actively utilize. AWS also furnishes an assortment of tools and resources for service management, workflow automation, and application monitoring. This breadth and depth of service offerings constitute a fundamental reason behind AWS's dominance in the cloud computing landscape.
Reliability and Security

A steadfast commitment to reliability and security underscores AWS's appeal to customers relying on their services to maintain seamless business operations. AWS boasts a global network of data centers engineered for high availability, employing advanced technologies to bolster system resilience and accommodate diverse scenarios, including unexpected surges in demand or equipment malfunctions. On the security front, AWS deploys multiple layers of protection encompassing network security, access controls, and encryption. Moreover, AWS complies with a wide spectrum of security and privacy standards, including ISO 27001, SOC 2, and HIPAA, addressing the needs of industries subject to these regulatory requirements.
Cost Efficiency

Amazon's track record of price reductions and the introduction of new services align with its commitment to helping customers derive greater value from their resources. This strategy not only raises customer loyalty but also attracts new clients seeking cost-effective solutions for their business requirements. AWS's Trusted Advisor service serves as a prime example of its commitment to helping customers optimize resource usage and reduce expenses. By proactively identifying underutilized resources, AWS empowers customers to make informed spending decisions and avoid unnecessary costs.
Data-Centric Focus

The success of AWS is largely due to Amazon's diligent attention to data collection and analysis. Through weekly business reviews that examine thousands of metrics, AWS identifies areas for improvement and continually optimizes its services and operations. This data-driven approach enables AWS to deliver superior offerings and maintain its industry leadership.
Using AWS for Cloud Hosting
AWS has firmly established itself as a leader in the realm of cloud services, showcasing remarkable performance and versatility.
AWS provides a spectrum of services, making website and web application hosting a straightforward venture for organizations. Noteworthy components of AWS's offerings include Amazon EC2, a platform for virtual machine instances, Amazon S3 for storage solutions, and Amazon CloudFront for efficient content delivery, each accompanied by its pricing model.
Here's an overview of a few AWS services:
Amazon Elastic Compute Cloud (EC2)
Amazon EC2 furnishes adjustable computing capacity in the cloud, enabling you to rent virtual machines, referred to as "instances," to run your applications.
Amazon Lightsail
Amazon Lightsail simplifies the setup, operation, and scalability of web applications and websites. It presents a user-friendly interface and pre-configured services tailored for web hosting, databases, and email, offering a more accessible alternative to Amazon EC2.
Amazon Simple Storage Service (S3)
Amazon S3, a highly scalable object storage service, facilitates the storage and retrieval of substantial data volumes from anywhere on the internet. It stands as a dependable, scalable, and cost-effective storage solution.
Amazon Elastic Block Store (EBS)
Amazon EBS is a block-level storage service designed for compatibility with Amazon EC2 instances. It provides persistent storage, ensuring that data on an EBS volume remains intact regardless of the lifespan of the associated EC2 instance.
AWS Snapshot
An EBS snapshot captures a point-in-time copy of an EBS volume, serving the purpose of creating new volumes or restoring existing ones. These snapshots are incremental, preserving only the altered blocks after the initial snapshot.
AWS FSx
Amazon FSx is a fully managed file storage service, simplifying the setup and operation of file systems within the AWS Cloud. It delivers accessible, scalable, and managed file storage accessible via the NFS and SMB protocols.
Amazon RDS (Relational Database Service)
Amazon RDS streamlines the setup, operation, and scalability of relational databases in the cloud. It manages essential tasks like backups, software patching, failure detection, and recovery.
Amazon Aurora
Amazon Aurora, compatible with MySQL and PostgreSQL, offers a highly available, scalable, and fault-tolerant relational database service. Features like automatic failover and self-healing storage increase its resilience.
Amazon DynamoDB
Amazon DynamoDB, a fully managed NoSQL database service, ensures fast, predictable performance with seamless scalability. It incorporates features such as automated and on-demand backups, in-memory caching, and encryption at rest.
Amazon CloudFront
Amazon CloudFront, a content delivery network (CDN) service, securely publish data, videos, applications, and APIs to a global audience, guaranteeing low latency, swift transfer speeds, and secure connections.
Amazon Route 53
Amazon Route 53, a highly available and scalable Domain Name System (DNS) web service, facilitates routing end-users to internet applications by translating domain names to IP addresses. It also offers health checks and traffic management capabilities.
A salient advantage of adopting AWS lies in its scalability. AWS empowers businesses to effortlessly expand or contract their cloud resources as needed, ensuring their websites can accommodate high traffic and demands without encountering downtime or performance.
Wrapping Up
AWS has revolutionized the cloud industry, offering scalable and cost-effective solutions that have empowered businesses worldwide. Its pioneering role has not only accelerated digital transformations but also promoted innovation across various sectors. As cloud computing continues to play a central role in the modern business landscape, AWS stands as a trailblazer, poised to shape the industry's future.
Also Read:- Things To Remember While Buying Managed Cloud Services