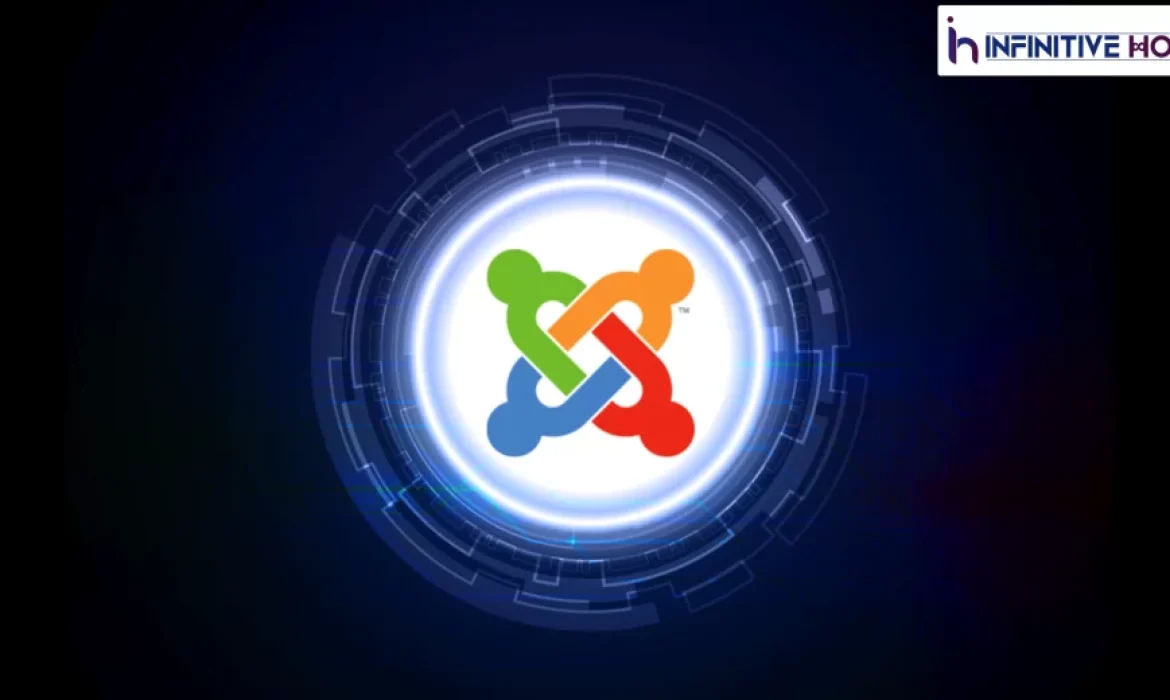 Read this guide once if you're still in the dilemma about utilising Joomla to build your website. This article will shed light on why this CMS is so widely used. If you want to get your work out into the world, you may do it for no cost at all on this open-source website. Let's dive in and find out everything there is to know about this powerful system.
More than 2 million websites have been run on Joomla since its creation in 2003. When it comes to CMS, Joomla is second only to WordPress in terms of usage. It has been found that 3.9% of all websites utilise Joomla. There is an abundance of free Joomla templates and Joomla extensions that may be utilised to extend the capabilities of your Joomla website.
You need not go further for assistance in establishing an online store if you are capable of doing it yourself. If you're looking for a cost-effective way to create an online shop, Joomla hosting is a good option. With Joomla, anybody can create a professional or personal website. The biggest advantage of the Joomla content management system, however, is that it can be used to construct a self-hosted website, which is ideal for businesses. The top Joomla template maker is who you should choose. The finest Joomla hosting providers, such as Infinitive Host, also provide excellent round-the-clock customer service and an easy-to-use one-click installer.
As a content management system, Joomla has numerous advantages over its competitors.
Joomla's utility is enhanced by the capabilities and tools it provides. The pros and cons of Joomla are similar to those of any other CMS. This tutorial will show you how to use the popular website-building tool Joomla and explain its many advantages. also a few of the drawbacks of it.
Come on, then; let's get started.
Read More: Which Is Better: Joomla Or WordPress For Your E-commerce Store
Site Development Advantages using Joomla
*  Standardised Structures and Examples
The creation of a website, whether for personal or commercial use, necessitates the usage of a theme or template with all of the necessary components. More than 10,000 stunning themes and templates are included with Joomla. It's true that using these pre-made layouts makes website creation much simpler. While making a website, you may choose any premium theme or template you like, depending on your specific requirements and objectives. If you're confident in your Joomla abilities, you can even design your own template.
A fully functional website may be yours with the help of a theme that is tailored to your specific field of interest. In a short amount of time, you may have your own website up and running with the help of Joomla website builders.
* Design Based on Open Source Code
The Joomla CMS is freely available for use by anybody. The term "open-source" refers to the fact that the platform's source code is available to any programmer who wishes to make modifications to improve the system's performance. The code's source is open source, so anybody can download it and modify it to suit their own purposes. Joomla is written in PHP and stores information in MySQL. Most programmers rely on PHP, a popular programming language. Using open-source software, this platform may undergo ongoing improvement.
* Usability
You may use Joomla to build a website for everything from a personal blog or hobby site to a full-fledged enterprise. Even if you only want to open a simple online shop, Joomla is unrivalled. When making a Joomla website, you may choose from a number of different page builders. Each one comes packed with tools that will help you create a fully functional website. Many government and non-profit organisations use Joomla as their CMS of choice. The Joomla platform is used by several online communities and clubs that may quickly and easily set up shop.
* Significant Number of Users
Since Joomla is freely available to anybody who wants to use it, it does not come with any kind of official customer service. However, it serves a massive clientele. By posting your question or problem on the Joomla forums, you can become a part of this community and receive assistance from the knowledgeable users who are always willing to help. The Joomla community is a gathering of people who like using and discussing this content management system.
Anyone unfamiliar with this technology is encouraged to join the group in order to ask questions and discover answers to the challenges they are having. There are more than 200,000 people in the Joomla community. It's safe to assume that anyone has some experience with Joomla's robust content management system and is familiar with its advantages and disadvantages. Therefore, you may leverage their expertise to find answers to your questions.
* Optimised Search Engine Performance
Optimisation for search engines (SEO) is a crucial step in developing any website. As an SEO-friendly platform, Joomla will assist your site generate user- and search engine-friendly URLs automatically. Joomla gives you control over your site's SEO by letting you choose your own Meta tags and Meta description throughout the site-building process. You may boost your website's visibility and traffic with the aid of these Joomla SEO tips.
If the built-in SEO features aren't sufficient for your site, you can always install an external plugin.
* Security That Is Second to None
Website security is, without a doubt, an important consideration. When building a website, safety is always a top concern for the developer. All of us are aware of the dangers that a data breach poses to online businesses. As a result, website safety needs to be prioritised. When compared to other CMSes, Joomla offers unparalleled safety. The safety measures are set up simultaneously with Joomla's installation. But you need to maintain your site updated so that it stays secure and safe. When it comes to maintaining the safety of your website, it is best to install a security add-on.
Read More: How To Protect Dedicated Server From A Cyber Attack?
Bottom Line
Given these advantages, it should come as no surprise that Joomla is a great platform on which to build a website. However, you should have at least some technical experience because Joomla has a high learning curve. Or, you may engage a web designer, developer, or other expert to create a site for you using the Joomla CMS. As a result, you'll be able to set up your website with complete confidence.
The aforementioned are only a few of the many compelling arguments in favour of using this medium. It's obvious that every company, no matter how big or little, may benefit. If you want to learn more about Joomla, how to make a website with Joomla, etc., there are hundreds of articles accessible online to help you. You can contact us in the comments section if you have any questions or feedback.