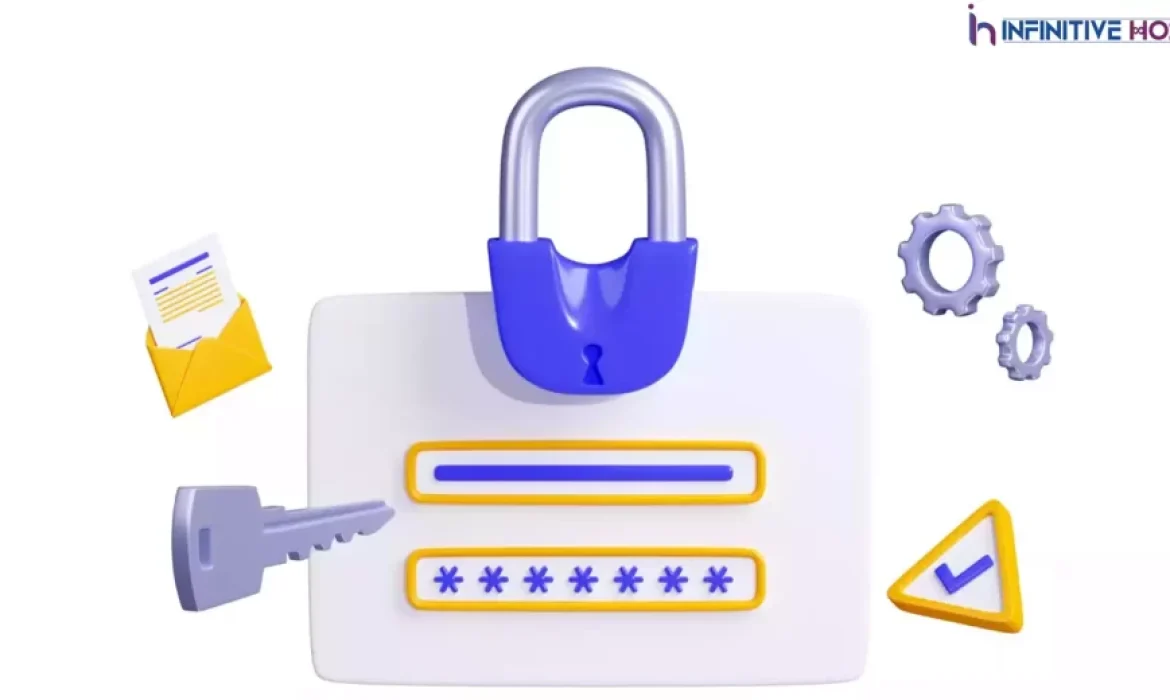 Introduction
The need of strict safety precautions has never been higher than in today's hyperconnected digital environment. Two-factor authentication (2FA) is one such method that has been widely used because of its efficacy. This article will define two-factor authentication, show you how it's used in practice, explain the distinction between two-factor authentication and two-step verification, and provide you convincing arguments for turning it on right immediately. Let's get started protecting your online identity and assets right now!
What is two-factor authentication?
With two-factor authentication, your online accounts are protected in more ways than one. Two-factor authentication (2FA) is a security measure that, in addition to a password, necessitates the use of a different identifier (such as a smartphone) or physical trait (such as a fingerprint or facial recognition). By using both of these measures, the protection of your accounts is bolstered and they become much less vulnerable to hacking attempts.
Examples of two-factor authentication
Multi-factor authentication may be set up in a number of different ways:
a) One-Time Password (OTP) through SMS: After entering your password, you will get a unique code by text message that must be entered to complete the login procedure.
b) Legitimate Apps: Many websites and services will work with authentication applications like Google Authenticator and Authy. Codes generated by these programs expire after a certain amount of time, so they can only be used once.
c) Biometric Verification: If a device has a biometric sensor, such a fingerprint reader or a face recognition camera, then that data may be used as a second authentication factor.
d) Hardware Tokens: Some companies provide dedicated hardware tokens that may be used to produce a one-time use authentication code. Typically, these tokens are used in very protected settings.
Difference between two-factor authentication and two-step verification
Although the words are sometimes used interchangeably, there is a little difference between "two-factor authentication" and "two-step verification." Let's understand their special abilities and discover how they improve your online safety.
Using a password plus a biometric scan, for example, is an example of two-factor authentication (2FA).
Also, two-step verification (2SV) often refers to the use of two separate processes or procedures to validate your identification, rather than two separate criteria. A password may be entered, and then a verification link sent to the user's email address.
In detail, Two-Factor Authentication (2FA): The Dynamic Duo includes,
Visualize a dynamic duo of heroic proportions teaming together to take on the evil hackers. Exactly what 2FA is designed to do! Two-factor authentication requires the use of more than one verification method to ensure the safety of your account. You may classify these elements into three broad categories: what you know, what you have, and who you are.
a) Share a Familiarity: The password is an example of a secret that only you should know. They have the equivalent of the first superhero's hidden identity.
b) Something You Have: This element requires a physical item, such as a smartphone, security token, or authentication app, to prove your identity. It's the missing piece of the jigsaw that establishes your trustworthiness.
c) A Part of Who You Are: Biometric identifiers such as fingerprints, faces, and voices are included into this element. It's analogous to the unique abilities of comic book heroes, which can't be copied by anybody else.
Two-factor authentication (2FA) increases security by using both of these methods to log in. It's like having a tag team of security experts working together to keep your data safe.
Involving these, the next step of Verification in Two Stages (or 2SV): A Strategic Pairing is done.
Think of your internet defenses as a well constructed castle defended by a group of superheroes. This is when the magic of 2SV kicks in! Two independent processes are used to confirm your identification, but it only needs one more piece of information.
In most cases, the first line of protection is a password you have to input. But the excitement isn't over yet! The second step introduces an additional verification method, such as receiving a code via email, SMS, or a separate authentication app. This additional layer of protection ensures that an attacker who has access to your password still won't be able to access your account.
Two-factor authentication (2SV) highlights the value of multi-factor authentication by creating an additional barrier that attackers must cross. It's like a well-orchestrated military strategy that protects your online identity.
2SV is superior than 2FA since it emphasizes many phases whereas 2FA focuses on merging two different components. Both of these methods prioritize the safety of your digital persona, but they do it in different ways.
In the end, it doesn't matter whether you go for 2FA or 2SV; either way, you're taking a significant step toward protecting your digital life by using multi-factor authentication. Pick the method that best fits your requirements and tastes, and relax, knowing that you've given yourself an additional safeguard.
Whether it's the brilliant combination of two-factor authentication or the calculated stages of two-step verification, don't underestimate the power of two. Show the forces of evil in the digital world that you mean business and supremely defend your digital empire!
Related:- How To Secure А Magento 2 Online Store?
How do I activate two-factor authentication?
Two-factor authentication can be enabled with little effort in most cases. In general, follow these steps:
a) Determine the system or service where you want to implement 2FA.
b) Go into the area labeled "security settings" or "account settings."
c) Seek for the switch for activating two-factor or multi-factor authentication.
Follow the on-screen prompts to set up your chosen mode of authentication (text message (SMS), authentication app, or biometrics, for example).
Keep any secondary authentication codes the platform provides in a safe place, just in case you ever have to use them.
Don't forget that two-factor authentication (2FA) must be enabled on all of your most important online accounts.
Conclusion
Two-factor authentication is becoming a need for every user worried about their online safety in this age of constantly evolving cyber dangers. The likelihood of someone breaking into your accounts or gaining access to private data is much less once this extra safeguard is put into place. Confidence in navigating the digital world is bolstered by the security provided by two-factor authentication.
Put yourself ahead of the game and turn on two-factor authentication for every account right now. Use two-factor authentication to make your digital life more secure than ever. Keep yourself protected, under wraps, and in charge.