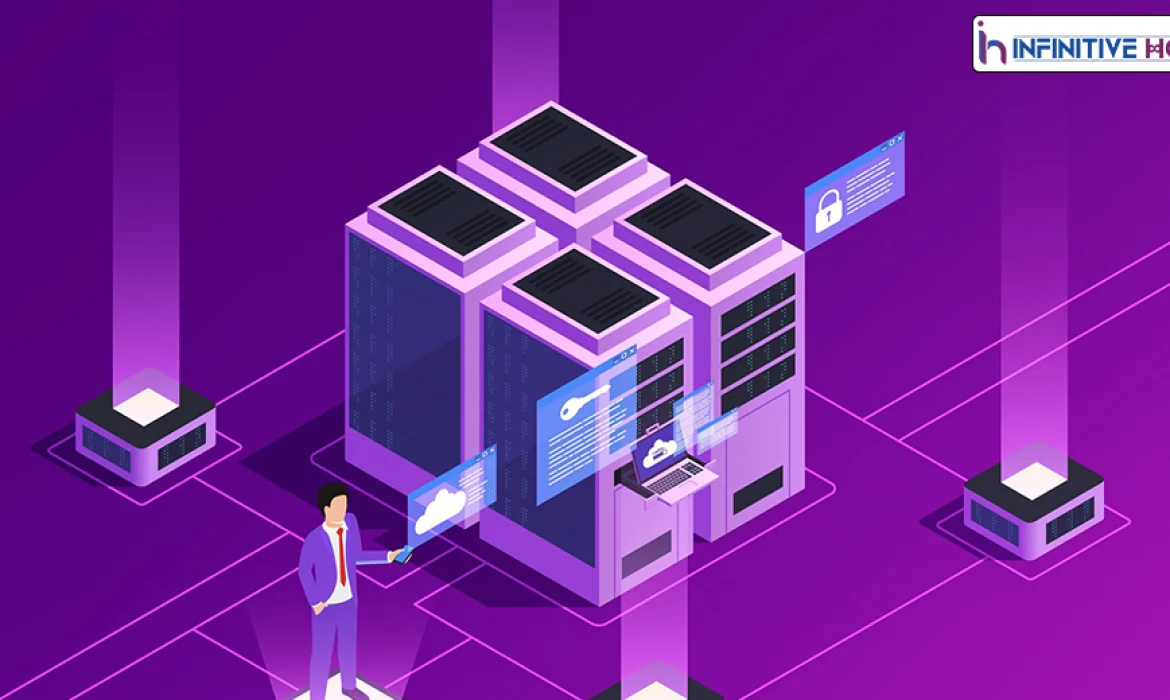 As the internet continues to pervade every facet of modern life, protecting personal information and identity has become more important. By leaving digital fingerprints when we exchange information, make purchases, or contact with people, we open ourselves up to possible exploitation. Proxy servers provide a novel and non-traditional means of keeping your internet activity secure. This comprehensive book will delve into the murky world of proxy servers, illuminating their inner workings and giving you the tools you need to improve your online anonymity and security.
The Fundamentals of Proxy Servers
It is essential to understand the inner workings of proxy servers in order to fully appreciate their potential. A proxy server is a server that serves as a go-between for your device and the internet. By using a proxy server to access to a website or service online, you may hide your real IP address and have a new one assigned to you. The extra protection this provides when online is invaluable.
Proxy Server Varieties: An Overview
Different types of proxy servers are designed to meet certain requirements. Let's have a look at the most typical varieties:
The Use of an HTTP Proxy:
Web surfing, website access, and file downloads are all made easier by the usage of an HTTP proxy, as the name indicates. It's a great way to hide your internet identity and get around censorship.
SOCKS Proxy:
SOCKS proxies, in contrast to HTTP proxies, may be used for more than only web traffic. Email, file sharing, and IM are just a few examples of the internet traffic they can manage. SOCKS proxies are more adaptable and flexible.
SSL Proxy:
SSL proxies are designed to encrypt your data while it is in transit over the internet, keeping it safe from prying eyes. When dealing with private data or money, their usage becomes very apparent.
Residential Proxy:
To protect its users' privacy even further, residential proxies only utilize IP addresses that have been given to actual residences. They let you access stuff that is prohibited in certain regions by hiding your real IP address.
Related:- What Is Squid Proxy Server?
Proxy Servers: Leveraging Their Potential
Better Confidentiality:
Proxy servers protect your privacy and security online by hiding your IP address and encrypting your web traffic. Because of this, it is far more difficult for others to monitor your online activity or steal your identity.
Obtaining Content That Is Blocked In Your Country:
You can get around geographical restrictions by using a proxy server to get the material you want. Access content, news, and information that you would normally be blocked from seeing by connecting to a proxy server in a different country.
Enhanced Safety:
To protect your device from online threats, proxy servers may be placed in between it and the internet. They enhance protection against cyber risks, including malware and phishing attacks.
Increased Downloading Capacity:
Proxy servers are useful because they save copies of frequently visited websites in their caches. Loading times are decreased and bandwidth consumption is decreased when data is retrieved from a local cache instead of the original server.
What to Look for When Choosing a Proxy Server?
Credibility and dependability:
You should only use a proxy server from a trusted service that has a solid track record of keeping connections up and running smoothly and safely. Check out testimonials and ratings to see whether a proxy service can be relied upon.
Locations of Servers:
Think about where the provider's proxy servers are located. This is essential if you want to see information that is only available in certain countries or if you need to filter your search results to a certain area.
Security and Encryption Features:
Choose a proxy server that has strong encryption and other security measures. Secure your data in transit by only using proxies that allow SSL or HTTPS.
Transmission Rate:
Choose proxy servers with a fast connection speed to prevent slow web page loads. Compare the velocities of many proxy servers before settling on one.
Also Read:- Defining SAN Storage And Its Key Advantages And Disadvantages
How to Install and Configure a Proxy Server?
Pick a Service That Offers a Proxy Server:
Find a trustworthy proxy server provider that can fulfill your needs, then sign up with them.
Find Out Proxy Server Information:
You will be given access to IP addresses, ports, and login credentials if you subscribe to a proxy server service.
Setting up a proxy server:
This requires adjusting certain options in your web browser, operating system, or individual programs. If you need help, look at the provider's paperwork.
After you've set up your proxy settings, test it:
Lastly, you should test your connection to make sure it's working properly. Make sure you're using a new IP and that your data is being sent over the internet securely.
Proxy Servers and Ethical Considerations: The Responsibility Lies with Us
Proxy servers are important tools for increasing anonymity and security, but they must be used in a responsible and ethical manner. Stay away from things like criminal behavior and utilizing proxy servers to invade the privacy of others. It is our shared duty to uphold the right to privacy even as we make use of the features offered by proxy servers.
Bottom Line
Proxy servers are an innovative and potent tool for improving online anonymity and safety. They put you in charge of your online experience by hiding your IP address, encrypting your data in transit, and granting you access to material that is normally unavailable in your country. Proxy servers are your friends while you explore the huge world of the internet with the information gained from this comprehensive guide. They will hide your online activities from prying eyes and give you peace of mind.