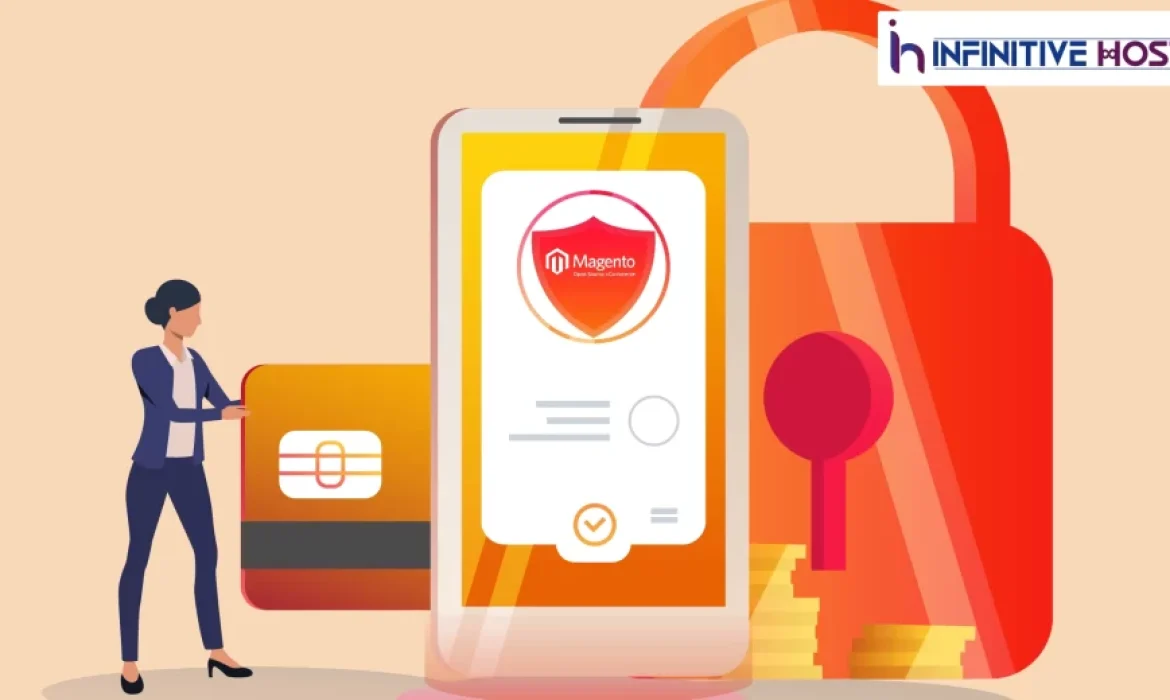 Technological crime is arising as a downside of technology advancement. Blackhat hackers can brutally attack websites which own valuable information. They can either destroy the data or commit fraud. These break-in attempts are unpredictable and harmful to e-commerce business.
None of the existing E-commerce interface is 100% secured including Magento. On the contrary, Magento stores may become ideal prey for hackers as mid-sized and big enterprises are often built on this platform. And, multiple failed login attempts can be the very first sign for this crime.
How To Provide Better Protection?
Although default Magento 2 already provides a basic warning system for store owners whenever a break-in attempt is detected, this system is inadequate and vulnerable to brutal attacks. Store admins can be put in a passive situation and not be able to deal with this security issue.
To tighten the security for the login process to Magento 2-based online stores, Magento 2 Security extension is developed by Mageplaza. For the purpose of preventing unauthorized access from hackers, a warning system is provided with the Blacklist/Whitelist filter, Warning email system and Login report. Hence, this module gives store owners peace of mind.
When operating a Magento 2 website, security is one such aspect that should not be compromised. It is necessary to adhere to some of the best practices so as to keep the store safeguarded. Let's find out more here.
Magento is one of the most popular eCommerce platforms that comes equipped with numerous useful features. Extensively used by merchants across the globe, it helps to develop a robust website for selling goods and services online; given that you have hired a reliable Magento 2 certified developer.
Although it already comes with numerous inbuilt security features, it is recommended to implement some of the best industry practices so as to make the site more secure and sound.
This post comprises a handful of tips that will help you keep your Magento 2 website completely safe.
Integrate Magento reCAPTCHA:
When it comes to security checks for Magento 2, the importance of reCAPTCHA for your eCommerce store cannot be neglected at any cost. Not only does it help in averting spam but it can also save your eCommerce store from attackers and intruders.
reCAPTCHA helps to comprehend whether the user login to your store's admin is a bot or a human. If it detects any sort of uncertainty, it won't proceed further.
Build A Secure Environment:
With a secure environment, your Magento 2 website is expected to run smoothly. However, you must ensure that all of your software is updated. In case there is any unnecessary software on your server, you can seek help from your hosting provider in order to delete them.
Furthermore, make use of secure communication protocols, such as HTTPS, SFTP, or SSH to manage your files. You can also set access limitations for the admin panel.
Add An Additional Security Layer With Two-Factor Authentication:
Unfortunately, a secure Magento password is not enough to keep your site protected in the present scenario. Therefore, to prevent attacks, it is recommended to use two-factor authentication to enhance the overall security of your Magento 2 website.
This platform provides an amazing two-factor authentication extension that can help add a layer of secrecy. With this extension, only trusted devices can access your website backend via four different authenticators.
Also, make sure that you only share the code with authorized users. If not the inbuilt extension, you can even look for external plugins and extensions capable of providing the utmost security. A trustworthy Magento 2 development company can lend a helping hand in this situation as well.
Keep Your Website Updated:
Magento periodically rolls out the latest version of its software that include bug patches, security fixes and general management to address recently discovered problems.
Although a majority of users feel that keeping an eye on the newest version can be more frustrating than helpful, with Magento 2, you would not have to come across any such problem. With every new release, patch notes are available so that you can keep a tab on the changes being made yourself.
Keeping Everything Backed Up:
Generally, having a site backup may not help catering to vulnerabilities arising in terms of security; however, it is one of the efficient techniques in case your site gets compromised.
Every now and then, the cases of brute force attacks, malware, and malicious files being added to innumerable sites are the internet. So, if your website gets under the attack of a hacker, you will always have a backup so that you would never have to hold back your business operations.
Moreover, backups are also helpful in the situations of database and server crash. Running a routine website backup helps to keep a copy of your site in a safe place just in case you need to restore it any time.
Never Install Extensions From Unreliable Sources:
Magento marketplace is one such repository that comprises an extensive range of extensions for eCommerce websites. These plugins or extensions are developed by either Magento partner companies or individual eCommerce developers.
Since these are helpful in adding new features to the overall website, downloading them from unreliable sources can also wreak havoc to your platform. Hence, before you begin the download, make sure that you cross-check the source and the developer. Unless the plug-in or extension is coming from a certified Magento eCommerce development company, it is recommended to ignore the download.
Use Magento Security Tools To Scan Your Store:
You can easily find a variety of scanning tools to scan your website thoroughly. One of the best things about these tools is that they are available without any price tag.
With these tools, you can easily get a lot about the update and can also have a look into security risks, unauthorized access, malware, and other problems if available.
You can either have these scans every week or every month to get updated reports and then take the actions as per the requirement.
Disabling Directory Indexing:
One of the considerable ways to enhance the security of your Magento 2 website is by disabling directory indexing. Once you are done with this step, you can easily hide several parts through which your domain files could be stored.
This is an essential method when it comes to preventing cyber masterminds from accessing your Magento websites' core and primary files.
Invest In A Trustworthy Web Hosting Company:
Of course, shared hosting is one of the inexpensive hosting solutions available out there for any eCommerce business. And if you are running a startup, shared hosting seems like a better option. However, going with it can also compromise the security of your store.
So make sure that your hosting service provider is a reliable and trustworthy company, irrespective of the type of hosting service you choose.
A company that is already established knows how to keep the access levels restricted and security higher. Prevent from choosing anything that may harm your company's reputation in the future. Your eCommerce website design services company can help to choose the best hosting with their past experience.
Conclusion:
Online consumers often prefer a secured platform for the purchase of products and services online. So, when you run an eCommerce store, looking after its security should be your priority.
One simple security gap can lead to an unwanted decrease in trust, affecting both the traffic and sales flow. Considering that this guide covers some of the essential and easy security measures, it wouldn't be difficult for you to keep your portal protected from invaders.
Also, ensure that you get in touch with only a trusted company that provides Magento 2 upgrade service. So, move ahead and start implementing the security techniques so that you never have to face losses.