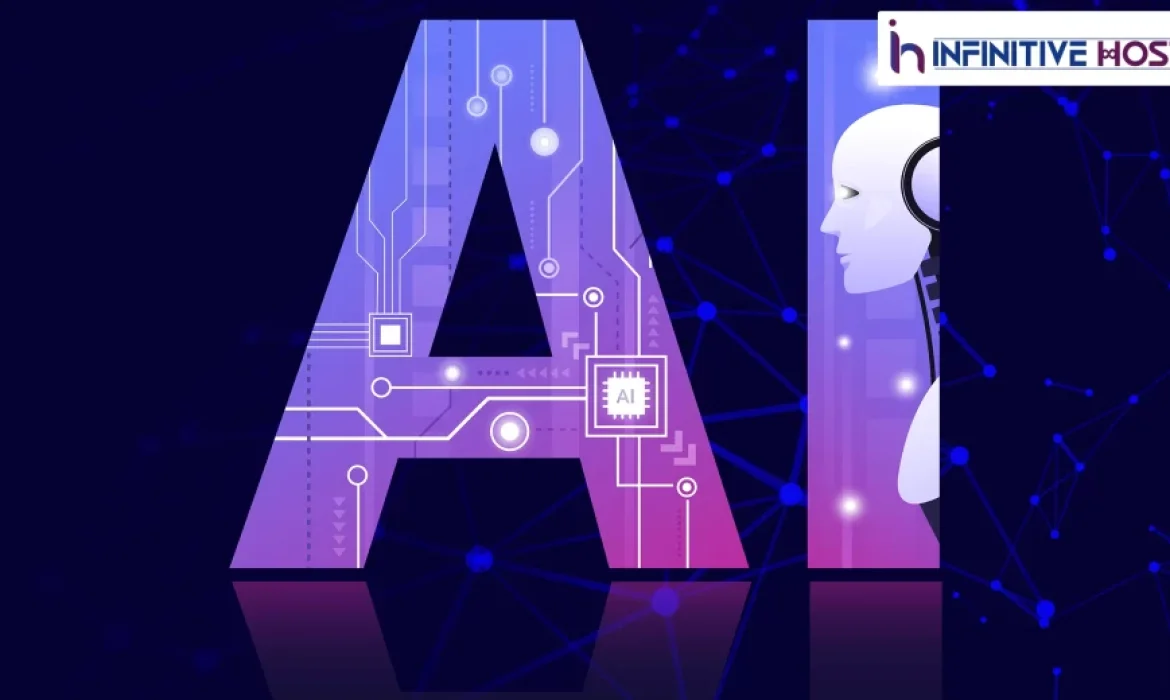 Web hosting companies are increasingly facing new and complex security challenges as cyber threats continue to grow in both sophistication and scale. The web hosting industry is responsible for storing and protecting valuable data belonging to individuals and businesses. Cyber criminals are constantly coming up with new ways to penetrate web hosting systems and gain access to sensitive information. This is where AI (Artificial Intelligence) can help to give the web hosting industry an edge over cybercrime. In this blog, we will analyze the role of AI in enhancing cyber security in the web hosting industry.
Cyber Security Challenges Faced By Web Hosting Companies
Manual Threat Hunting Distant IT Systems: Web hosting companies have to constantly monitor their IT systems for signs of a cyber attack. This is a complex task as the systems are vast, and it is difficult to detect unusual activity without human intervention.

Restricted Predictive Abilities Hackers Use: Hackers use sophisticated methods to hide their tracks, making it difficult for web hosting companies to track their activities. They use encryption and other methods to avoid detection, which makes it challenging for companies to predict the next move of the attacker.

Sophisticated Methodologies: The methods used by cyber criminals are becoming more sophisticated and often go unnoticed. They use techniques like zero-day exploits and social engineering tactics to penetrate web hosting systems.
The Context Of AI & Cyber Security
AI has revolutionized the way organizations approach cyber security. AI can automate the process of detecting and preventing cyber attacks, making it easier for web hosting companies to protect their customers' data. AI algorithms are designed to learn from past data and identify patterns that are indicative of cyber threats. They can detect unusual activity and provide real-time alerts to administrators, allowing them to take action before it's too late.
The Big Role Of AI In Tracking Cyber Threats For Web Hosting Companies.
AI Is A Boon For Data Centers: Web hosting companies use data centers to store customer data. AI can be used to monitor these data centers and detect unusual activity. It can also analyze large amounts of data to identify potential threats and alert administrators.

Management Of Vulnerabilities With AI: AI can be used to manage vulnerabilities in web hosting systems. It can detect and alert administrators of vulnerabilities that could be exploited by cyber criminals.

AI Can Reinforce cyber Security For Web Hosts: AI algorithms can be used to monitor network traffic and detect malicious activity. They can identify and block malicious traffic, providing additional protection to web hosting systems.

Enhancing The Efficiency Of Cyber Analysts: Cyber analysts play a crucial role in detecting and preventing cyber attacks. However, they can be overwhelmed by the sheer volume of data they have to analyze. AI can assist cyber security analysts by automating routine tasks and providing them with real-time alerts. This allows cyber analysts to focus on more complex tasks and respond more efficiently to cyber threats.
How AI Works To Detect Phishing And Prevention Of Attacks
Phishing attacks are a common method used by cyber criminals to steal sensitive information from individuals and businesses. AI can be used to detect phishing attacks and prevent them from being successful. It can analyze email content, sender information, and URLs to determine if an email is a phishing attempt.
The Context Of Behavioral Analytics With AI
In today's digital world, web hosting companies are facing an ever-growing number of cyber threats. These threats can range from simple phishing scams to complex data breaches that can harm not only the hosting company but also its clients. As a result, web hosting companies need to be proactive in securing their networks and protecting their clients' data. One way they can do this is by using AI to monitor and analyze user behavior.
Behavioral analytics with AI allows web hosting companies to gather vast amounts of data about their clients' behavior and habits. This data can then be analyzed to detect any unusual or suspicious activity. AI algorithms can be trained to recognize patterns in user behavior and flag any anomalies. This allows web hosting companies to quickly respond to potential threats, reducing the risk of data breaches and other cyber attacks.
Related:-AI Powered Bing Chatbot: A Revolution In Search Pattern
Response On Right Time Is Essential For Web Hosting Companies
The web hosting industry is one of the most competitive industries in the world, with many companies offering similar services. In order to stay ahead, web hosting companies need to be able to respond quickly to potential threats. With the help of AI, companies can quickly identify and respond to potential security risks, reducing the risk of data breaches and other cyber attacks.
In addition, AI algorithms can be trained to identify the types of attacks that are most likely to occur in the web hosting industry. This allows companies to be proactive in their security measures, rather than just reacting to threats after they occur. This can save companies a significant amount of time and resources in the long run, as well as increase customer satisfaction.
Moreover, AI can also be used to automate cyber security processes, such as monitoring and updating firewalls, tracking login attempts, and performing regular security scans. This frees up security personnel to focus on other tasks, such as investigating potential threats and developing new security strategies.
Conclusion
The role of AI in the web hosting industry cannot be overstated. By using behavioral analytics, web hosting companies can quickly respond to potential cyber security threats and proactively prevent cyber attacks. This helps companies to maintain their competitive edge and increase customer satisfaction, while also saving time and resources in the long run.
As the web hosting industry continues to evolve, the use of AI in securing networks and protecting client data is likely to become even more widespread. Companies that adopt AI technologies early will be better positioned to stay ahead of the competition and provide their clients with the best possible security and support.