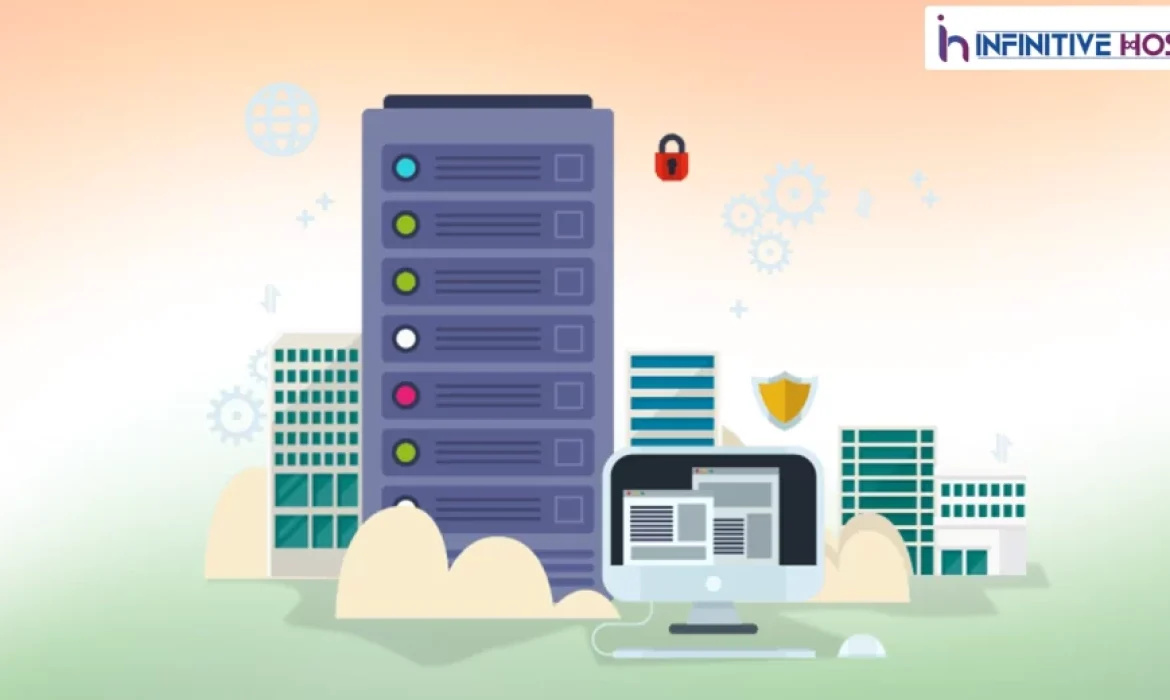 When looking at the options for web hosting, a dedicated server rental is a great option for any company. Most large businesses prefer to rent servers within their own country, so it makes sense that Indian enterprises would do so in their own region. If you opt for a dedicated server, only that server in the host's network will be responsible for serving your website.
When compared to shared hosting, dedicated servers offer superior speeds, memory, disc space, security, bandwidth, and more. In situations where a company is experiencing rapid expansion and a correspondingly urgent need to maintain an up-to-date website, dedicated servers really come into their own. To ensure the smooth operation of your website and business, you should use the best hosting service possible.
Read More : What Is Linux Load Average?
What is the essence of renting a dedicated server?
The core of this service consists of providing the customer with virtual dedicated server hosting. Dedicated hosting is nearly identical to physical hosting or a dedicated server if an organisation has administrative access to the underlying operating system. You get a dedicated IP address, full file system access, port management, and custom routing tables when you rent a server. Here, renting a server is more cost-effective.
Customised system libraries can be developed on a rented virtual server. The Vds server allows for the modification and addition of any files. You can even modify files in the root and other service directories with good Vps hosting. This type of server allows you to install your own programmes and modify the default settings of any installed applications.
Because a VDS rented server can mimic the workings of a physical server, but is set up and managed independently, all of these features become available. Uses hardware virtualization principles to create an artificial server. Powerful physical servers are clustered together to manage multiple virtual machines, allowing for reliable dedicated hosting on the virtual server.
Important Parameters for Renting a dedicated server
* Specify the quality of the server's operation.
* Taking into account the possibility of downtime
* Examine the server's specs and bandwidth utilisation.
* See how reliable your network is.
How the cost varies in renting a dedicated server?
Shared hosting is often seen as the most cost-effective choice within the web hosting market; nevertheless, it is not the most dependable alternative. Dedicated servers are more expensive than the other options in the web hosting industry. Shared web hosting places your website on a server that simultaneously hosts a large number of other websites. This presents a number of challenges, including slow page loads, insufficient storage capacity, and potential security breaches. The only benefit is an increased financial burden.
What to look for while you choose a rental dedicated server?
You are in complete command of the website, and it is entirely up to you to choose which kinds of software to put on the hosting server. If you choose to rent a dedicated server, you are free to focus on growing your company rather than worrying about how well your website is performing. With a dedicated server, your website will be completely managed, and its speed will be up to par. You are free to focus on the most important aspects of your company.
When your website functions properly and your customers are able to get what they want from your website 24 hours a day, seven days a week, you will have satisfied customers and this is where dedicated servers shine. If you want to be happy and keep your customers happy, the best way to do so is to use a dedicated server. When you are happy with the services that the web hosting provider provides, you will undoubtedly recommend them to a friend or family member who needs their services. These web hosting businesses offer the greatest service around the clock, seven days a week, and keep their uptime at 99.9%.
Conclusion
One can easily locate folks looking for dedicated server rentals in India. With a guaranteed 99.9 percent uptime and round-the-clock support, India-based dedicated servers are among the most dependable in the industry. Indian web hosts currently handle customers from all corners of the globe.
Infinitive Web hosting is the best hosting option for the people or the organisations India looking for the web hosting.