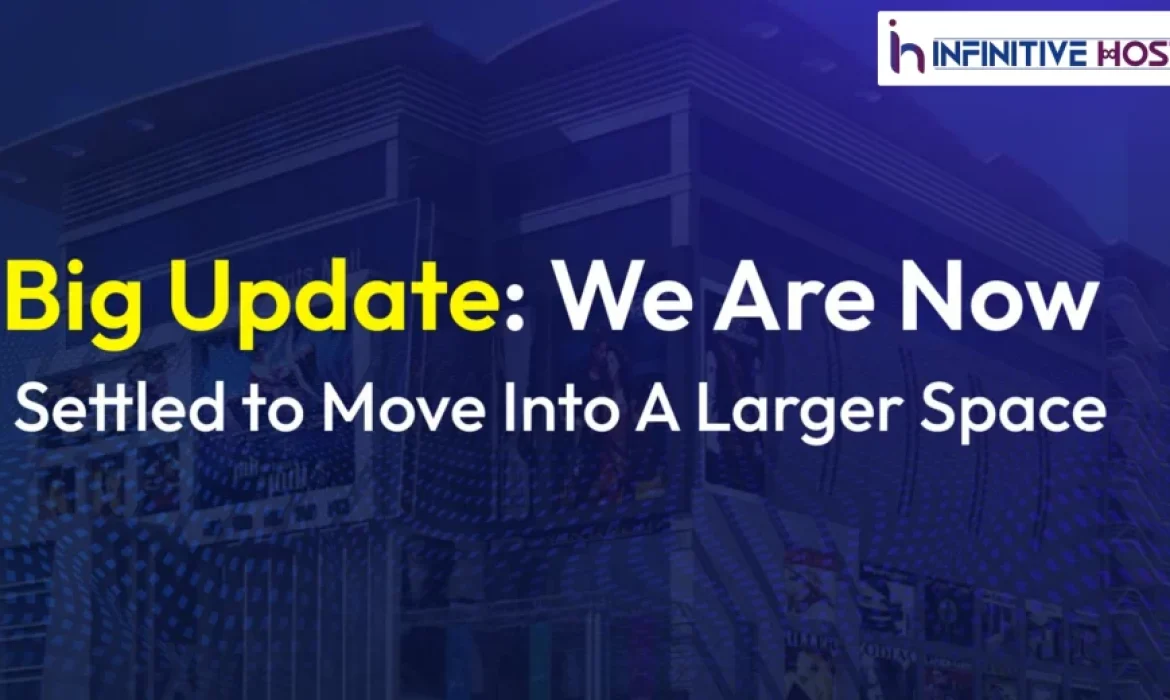 Infinitive Host, the leading web hosting company, has announced its exciting move to new office premises, located at office no: 201-202, Second Floor, Elements Mall, DCM Ajmer Road, Jaipur. This major step in the company's growth is a testament to its continued commitment to providing the best web hosting services to its customers.
With the regular commitment and dedication of its great team, Infinitive Host has been providing a variety of web hosting and streaming services to its clients, helping them to establish and grow their online presence. Shifting to the new office premises has already developed next level enthusiasm for the team and they are ready to move with more motivation to serve clients in a better fashion. The new office is designed to meet the growing demands of its customers and to accommodate the company's expanding team of dedicated web hosting experts.
The new location provides easy access to key transportation hubs and is situated in the heart of the main Jaipur market, making it convenient for clients to visit and connect with the Infinitive Host team. The modern and spacious office is equipped with the latest technology, allowing the company to provide its customers with even better support and services.
Infinitive Host's CEO, Kuldeep Negi, says, "We are thrilled to announce our move to a new office in Jaipur. This step in our growth is a significant milestone for Infinitive Host, and it marks our commitment to providing the best possible web hosting services to our customers. Our new office will allow us to meet the growing demands of our clients, providing more facilities to employees, and it will help us to continue providing top-notch support and services."
Infinitive Host is one of the reputed web hosting companies in India that is dedicated to serving its customers across the globe and has a highly experienced tech team, available round-the-clock to listen to customers' issues and troubleshoot them instantly. The company's move to a new office is a witness to its continued success and its commitment to providing the best web hosting services. The new location will allow Infinitive Host to work more progress toward its vision of meeting the evolving needs of its customers and providing quality services by solving their hosting related problems. The company is poised to take its place as a leader in the web hosting industry and to continue to help its clients achieve their online goals.
In conclusion, the move to the new office is a major step forward for Infinitive Host, and it is the major statement of the company for continued growth and success. The company's dedication to providing top-notch web hosting services, combined with its commitment to meeting the evolving needs of its customers, makes Infinitive Host the ideal choice for businesses seeking a reliable and trustworthy web hosting partner.
About Infinitive Host
Infinitive Host offer fully managed servers like shared, reseller, dedicated, VPS, Cloud Servers and Management Services along with streaming and email marketing solutions with 24×7 uptime guarantee.