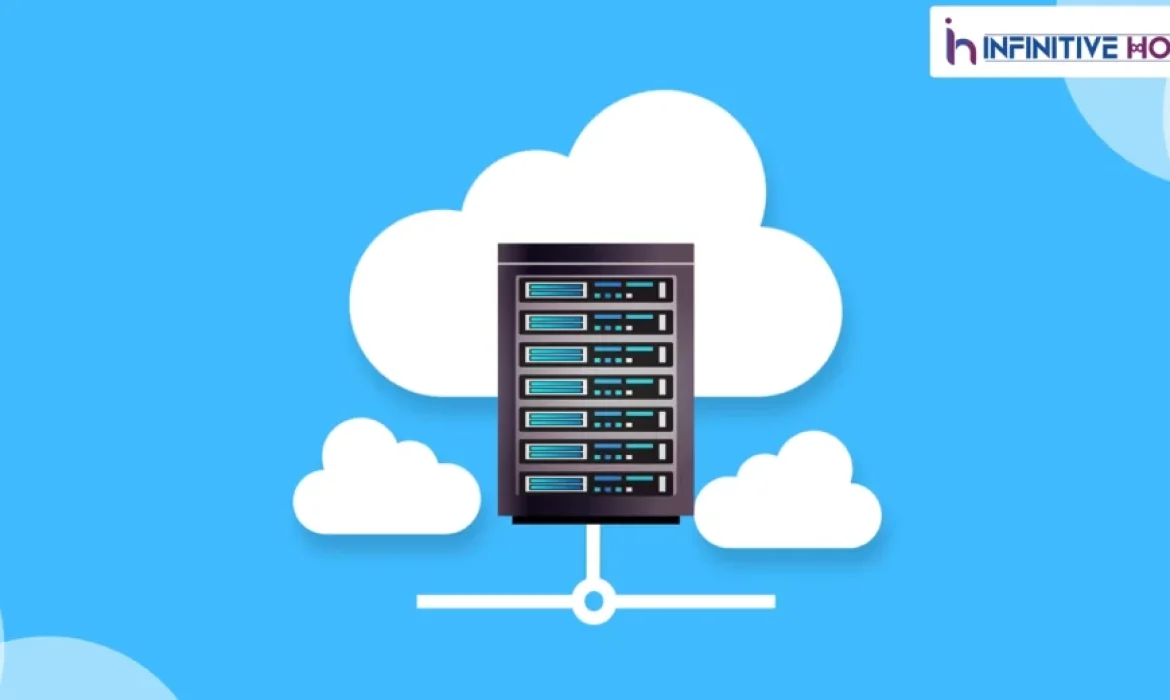 Anyone who has looked into web or app hosting would have heard about cloud hosting at some point.
The cloud allows you to host your website or app on a network of interconnected servers that are distributed across a large geographic region instead of on a single computer. The term "cloud" refers to the fact that these servers exist only virtually.
As a result of the fact that cloud hosting utilises the computational power of several machines, not only do you have far greater potential but you also have access to the services those machines offer. Here's where things really start to heat up.
Cloud computing: public vs. private
It used to be possible to run your website on a dedicated server or on a shared server, depending on the type of hosting account you had with the service provider (a dedicated server). You have the same option with cloud hosting.
Your options include a public cloud, which is essentially a shared server where a networked group of devices maintains data for several sites.
It is possible to reduce the cost of the resource by utilising hardware that is shared by a number of virtual accounts. As a result, the virtual server's resources are not shared with other users as is the case with shared hosting. You just share rack space in the data centers, not any other resources like disk space or processor power. To put it another way, it's like having your own dedicated server, but without the negatives.
For those who don't want to share their server resources with other accounts or websites, it is feasible to set up their own private cloud. A more expensive option, however, provides additional security and control.
You don't have to share hardware since private clouds isolate your server resources. The entire virtualized resource is protected by your own personal firewall on your local network at all times.
Anyone who cares about data security should be able to see the benefits of this. In spite of this, you may not be able to use some of the most cutting-edge cloud services available. Next up, those topics.
Benefits of Cloud Hosting
Because of this, the hosting industry shifted away from dedicated server hosting to cloud technology? A more complicated (and expensive) method to set up is obvious. It has to have a few key advantages.
Let's checkout the fantastic advantages that you will get after adopting Cloud technology instead of Dedicated server :
1. Reliability
Whenever a single computer hosting your website is taken down, your entire website is lost. There are certain advantages and disadvantages to having your website hosted on a network of interconnected servers that all have access to the same data.
Consider this well-known example from Amazon if you're still unsure about the impact downtime might have on your site and, therefore, your business. During Prime Day 2018, the site was down for only 13 minutes due to server difficulties, costing Amazon an estimated $100 million in missed sales. Every second, that adds up to more than $120,000.
2. Scalability
There are more system resources than you could possibly require because of your cloud hosting setup's underlying infrastructure. After all the accounts on your public cloud have shared these resources, there is still a large amount of processing power available for this purpose. Whether it's a simple phone call to your hosting business or setting up the hosting architecture to automatically increase capacity depending on real-time needs, you can quickly expand these resources. Cyber Monday isn't anything to worry about.
With cloud hosting, your account can adjust to demand, unlike a dedicated server setup, which might go down if the number of visitors suddenly surges. In addition, you only pay for what you use.
3. Adaptable
With cloud hosting, you also have a ton of flexibility. It's easier than ever to find a solution tailored to your exact requirements. There's no need to settle for one of a handful of pre-packaged options that don't exactly meet your needs. With a cloud setup, you may pick and choose the space, architecture, processing power, operating system, and security you require.
It's possible that your site has a modest front end but a huge database. It's possible that a small site has to host enormous files for download. There is no limit to what the cloud can do for you.
If you're still not convinced that cloud servers are the way of the future, keep in mind that you can administer your own server from your smartphone if you so want. To use the cloud, all you need is an internet connection, not physical access to the data center.
Bottom Line
In terms of technology, we at Infinitive Host are really agnostic. There is no doubt in our minds that cloud computing is the answer to nearly every technical business problem, but we are not committed to any one particular cloud platform. Regardless of the circumstances, we always propose the most appropriate course of action.
Contact us if you'd like to learn more about how we can help you get the most out of your cloud hosting services.
Read More: How Do Cloud Servers Provide Better Security And Performance?