Any email address will "catch" messages sent to an incorrect domain email address.
Follow the steps below to create a catch-all email address in cPanel.
Step: 1 First take login on cPanel account.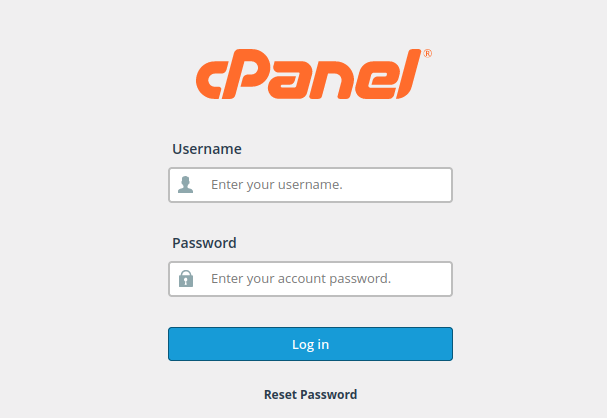 Step:2 Then go to list accounts take access on cpanel account.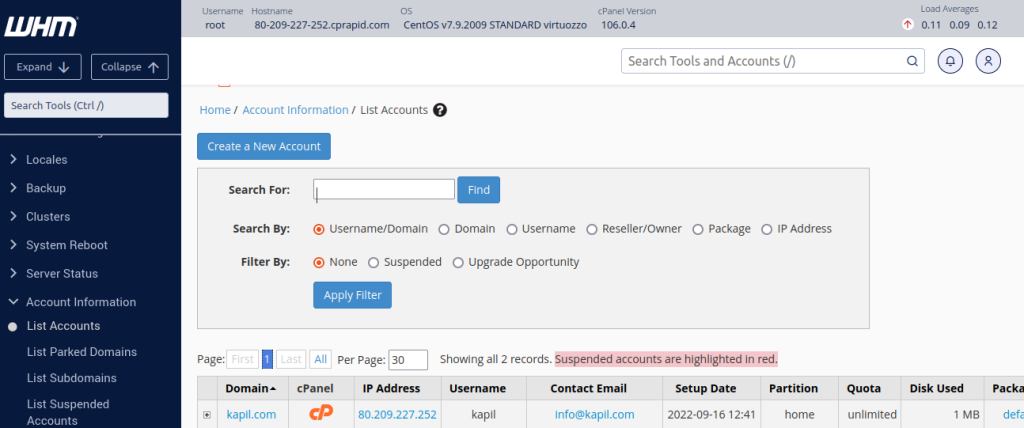 Step:3 Now Select Default Address .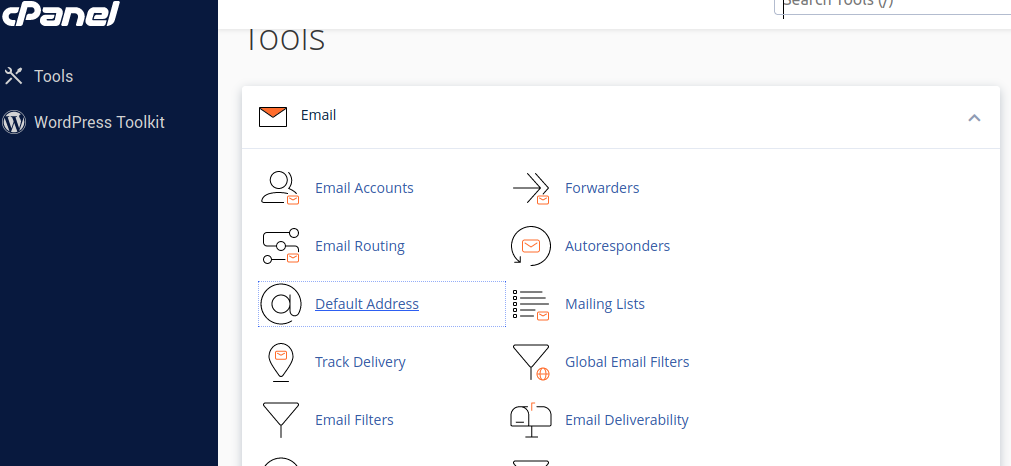 Step: 4 Here you put your defualt Address.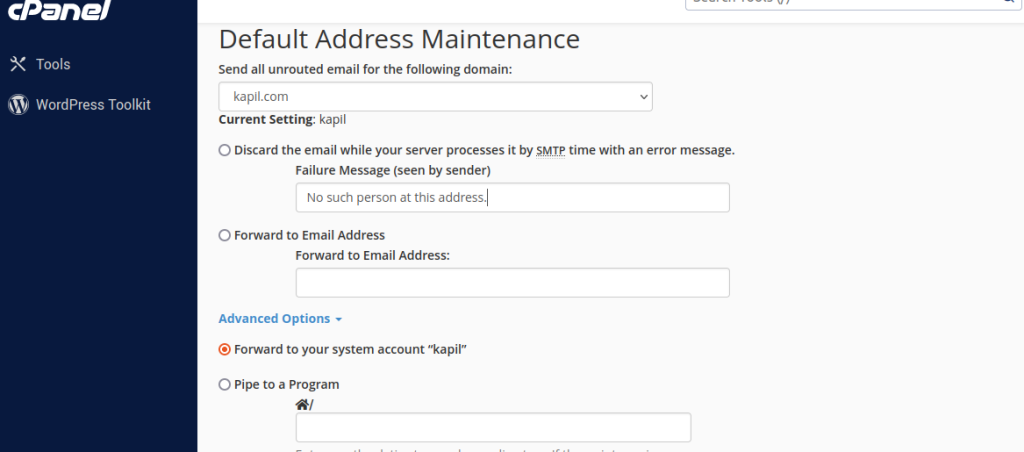 Step: 5 Now Click on change .