If you're looking to redirect your website visitors to a different URL, Direct Admin makes it easy to set up site redirects. Site redirects are useful for a variety of reasons, such as when you've changed your website's domain name or when you want to redirect traffic to a specific page on your site. In this write-up, we'll cover all the steps to add a site redirect in Direct Admin. With our straightforward instructions, you'll be able to set up your redirect in no time.
Step 1 :- First take login into DirectAdmin.
Step 2 :- Navigate to the Account Manager >>Site Redirection.
Step 3 :- Create the New Redirect :-
Local URL Path – this is the part that will be redirected. It can be file or directory.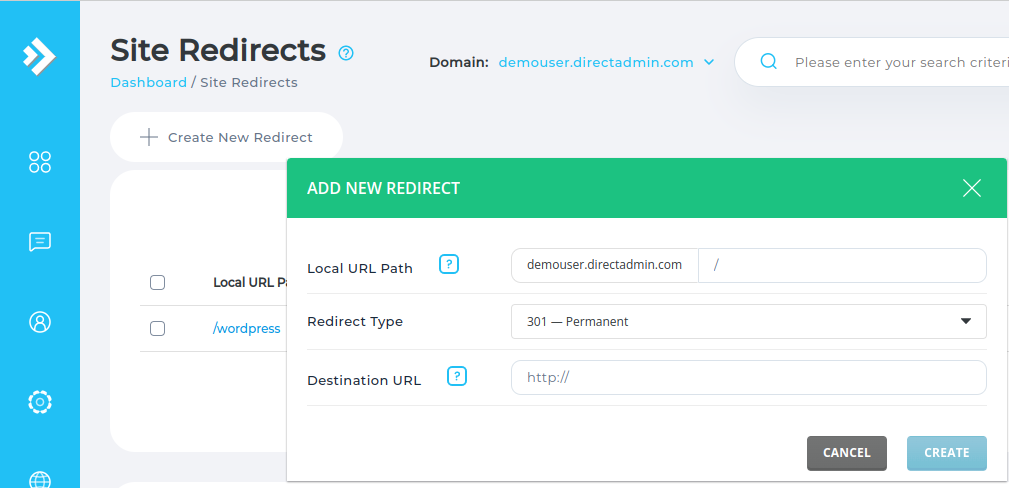 Redirect Type – You have three options here: 301 Permanent , 302 Temporary and 303 Replaced.
Destination URL – the new /destination URL.