In this section, we will walk you through the steps of how to check emails sent from Infinitive Host's client area. Infinitive Host provides a user-friendly interface that allows you to easily manage your emails from a single dashboard. By following the instructions below, you will be able to check all the emails sent from your Infinitive Host account in just a few simple steps.
Step 1:-  The email will send on client's register email address and the email will contain all login details.

Step 2:- Log in to your client Area.

Step 3:- Click on user tab.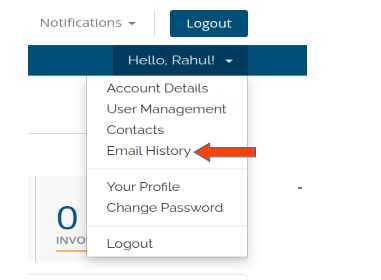 Step 4:- Check your email history.