ImageMagick is a PHP extension that offers sophisticated capabilities for altering and converting photos in a variety of file formats. Because PHP programmes may leverage its image modification functions via an extension, it is quite popular in the Linux community. However, as demonstrated in this guide, installing ImageMagick and its PHP extension is simple.
STEPS :-
1. Login to whm panel.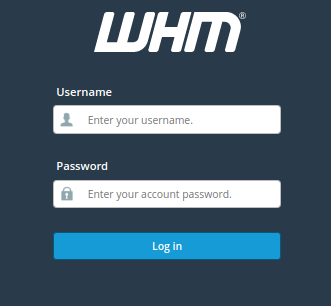 2. Now expand the "SOFTWARE" section and click on "MODULE INSTALLERS".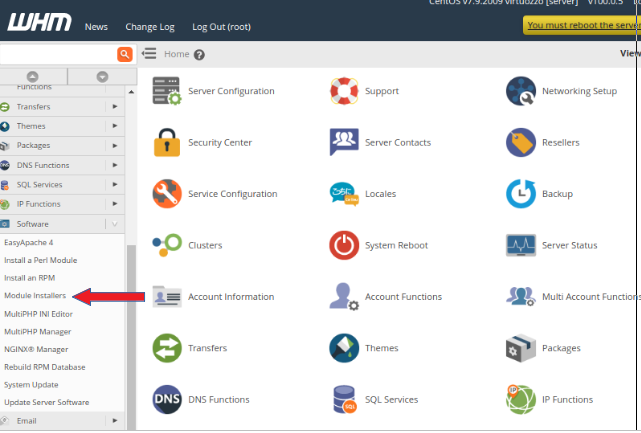 3. In module installers, click on "MANAGE" in PHP PECL option.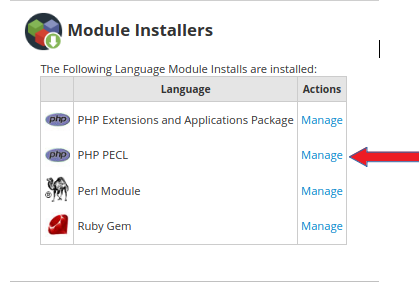 4. Now select the php version, and search for the "IMAGICK" extension.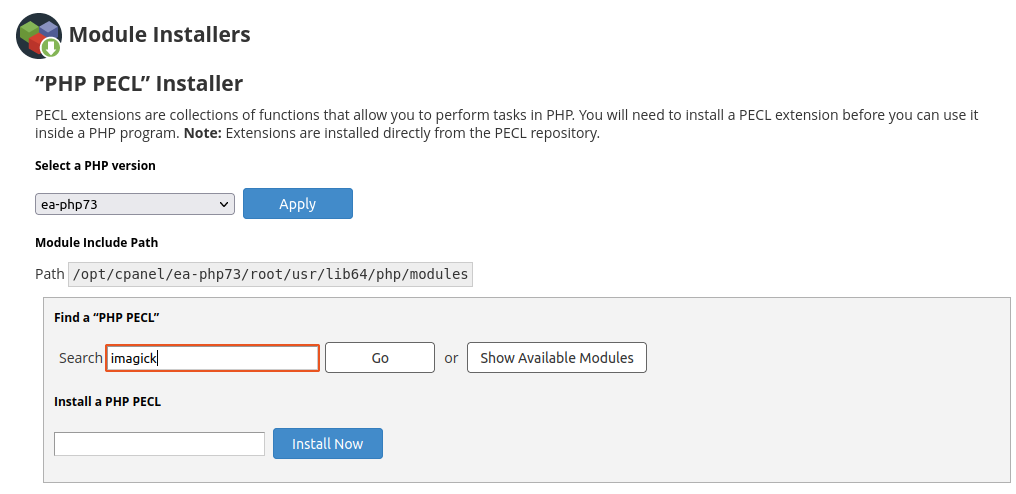 5. Then click on "Install" to install the imagick php extension.