Multiple cPanel accounts can be managed from WHM panel. This is why WHM is such an advantageous tool application for resellers that supply hosting services to a large number of clients. It is possible to provide rights, create resource limitations on the server, and even adjust the DNS settings for a cPanel account using WHM.
STEPS :-
1. Login to whm panel.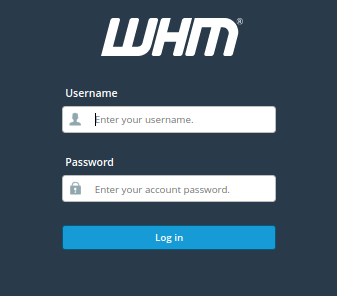 2. Now expand the "ACCOUNT FUNCTIONS" option and click on the "MODIFY AN ACCOUNT".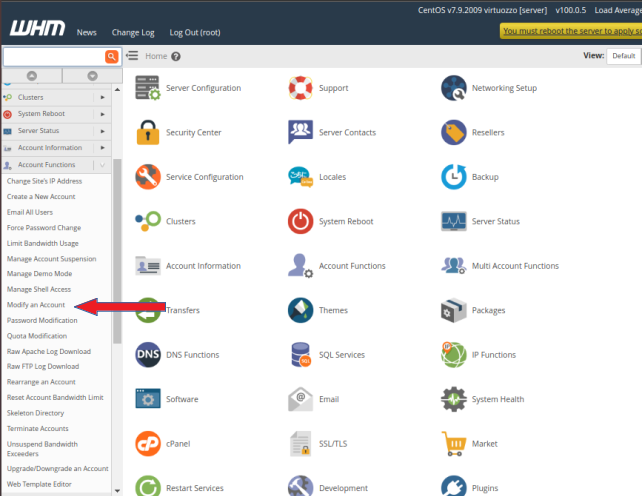 3. In this section, choose the cpanel account and click on modify option.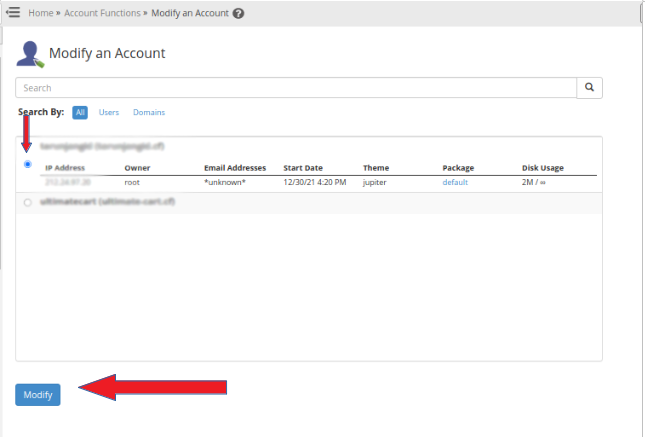 4. From here you can modify an account.