Introduction:
When browsing the internet, encountering warning messages from Google can be frustrating and
potentially harmful to your online presence. These warnings can adversely impact your website's
traffic, reputation, and overall user experience. However, Google provides a way to request the
removal of warnings associated with your site. In this blog post, we will guide you through the
process of requesting Google to remove warnings, with detailed step-by-step instructions and
accompanying screenshots.
Step 1: Identify the Warning:
The first step is to identify the specific warning message displayed by Google. It can be related to
various issues such as malware, phishing, or unwanted software. Take note of the warning message,
as you will need to reference it in your request.
Step 2: Assess the Issue:
Before proceeding with the request, thoroughly assess your website for any potential security
vulnerabilities, malware, or other factors that may have triggered the warning. It's crucial to resolve
these issues to ensure your website's compliance with Google's guidelines and provide a safe
browsing experience for users.
Step 3: Document Evidence:
To support your request, it's essential to compile evidence that demonstrates your website's
compliance and addresses the concerns raised by the warning. This may include detailed
explanations, code snippets, or logs showing the actions taken to resolve the issue.
Step 4: Access Google Search Console:
Google Search Console is a powerful tool for website owners to monitor and manage their
website's presence in Google search results. If you haven't already, verify your website and gain
access to the Search Console. Go to the Search Console homepage
(Welcome to Google Search Console ) and sign in with your Google account.
Step 5: Select Your Property:
Once logged in, you will see a list of properties associated with your account. Select the property
that corresponds to the website displaying the warning.
Step 6: Navigate to Security Issues:
In the left-hand sidebar of the Search Console, locate the "Security & Manual Actions" section and
click on "Security Issues." This section will provide you with an overview of any security-related
issues detected by Google.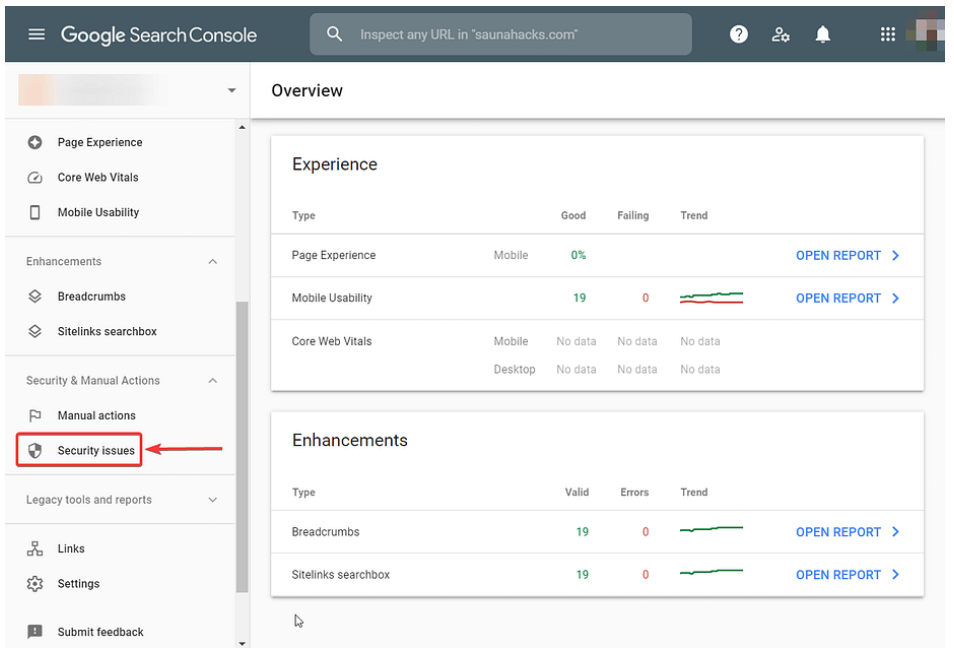 Step 7: Review Security Issues:
Under the "Security Issues" section, you will find a list of any detected security issues associated
with your website. Identify the warning that you wish to request Google to remove and click on it
to view more details.
Step 8: Request Review:
Within the detailed view of the warning, you will find an option to request a review from Google.
Click on the "Request Review" button to proceed.
Step 9: Complete the Request Form:
A review request form will appear, allowing you to provide additional details regarding the steps
you have taken to resolve the issue. Be sure to explain the problem clearly, provide evidence of
remediation, and address any concerns raised by Google in the warning message. Attach relevant
screenshots, logs, or code snippets to strengthen your case.
Step 10: Submit the Request:
After completing the review request form, carefully review the information you provided to ensure
its accuracy and comprehensiveness. Once satisfied, click on the "Submit" button to submit your
request to Google.
Conclusion:
Receiving warnings from Google can be alarming, but by following the steps outlined in this guide,
you can take action to remove these warnings and restore your website's reputation. Remember to
promptly address any underlying security issues and provide clear evidence of remediation when
requesting Google's review. By maintaining a secure and compliant website, you can enhance user
trust and improve your online presence