Access to the Plesk Admin Panel or root SSH access is necessary for restarting the Apache Service. We recommend contacting your server administrator, web hosting business support team or hosting provider if you do not have root SSH access to the server.
Steps:
1. Login to Plesk.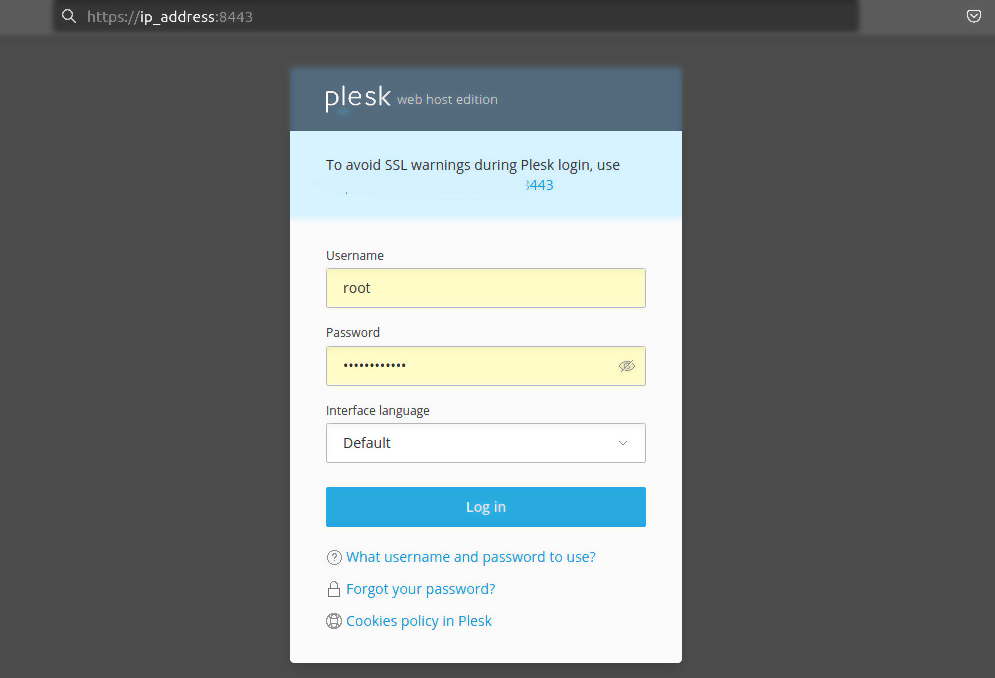 2. Select tools & settings.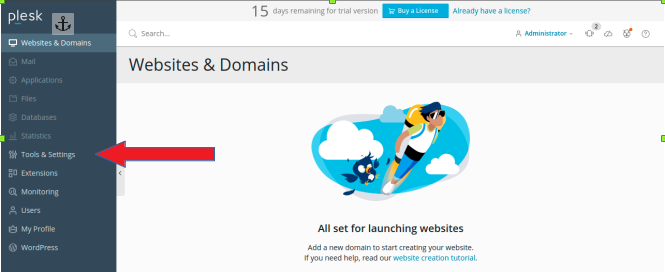 3. Under the 'Server Management' – click on 'Services Management'.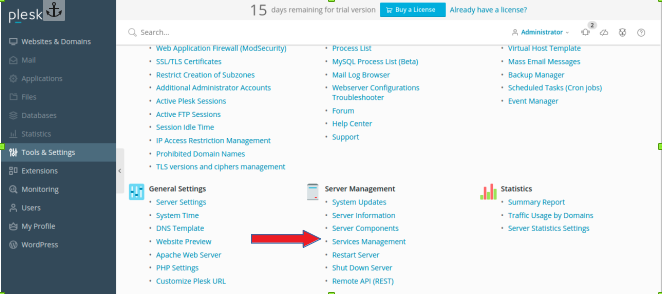 4. In the 'Web Server (Apache)', you can restart the Apache Service by clicking on the yellow button.