CentOS Web panel (CWP) provide you user friendly interface to manage the users you've created. For example, users might be granted different privileges or have their email address or password changed as parts of a user management job, such as an upgrade or downgrade packages. How to manage unsuspended accounts in CentOS Web Panel will be explained here.
STEPS :-
1. Login to CWP Panel.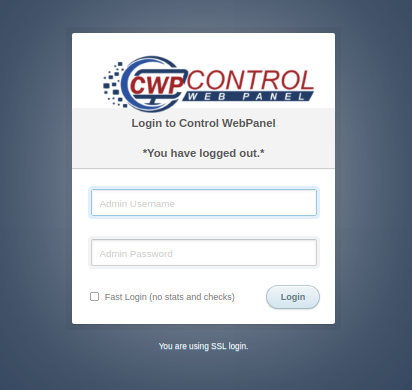 2. Click on the 'List Account' option under the 'User Account' section from the left menu.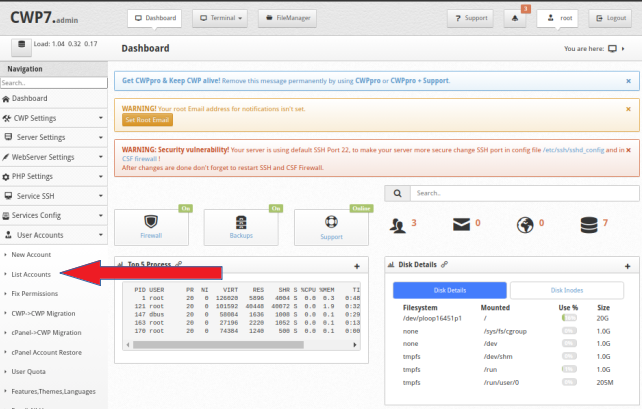 3. On the "LIST ACCOUNT" page, you will find the "ON/OFF" toggle option under the "ACTIONS" column of the user list.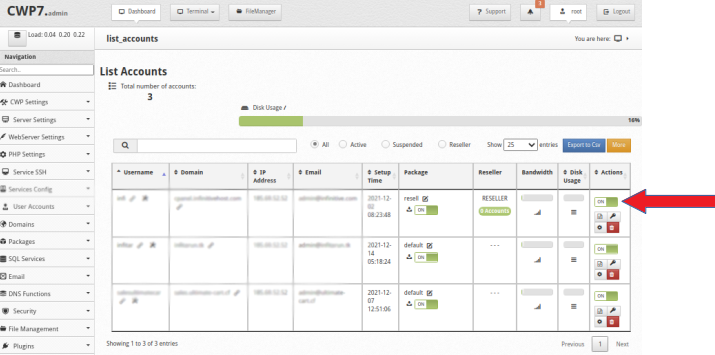 You can suspend and unsuspend an account from this "ON/OFF" toggle option.