Let's Encrypt is a certificate authority that on Centos Webpanel that provides certificates for Transport Layer Security (TLS) encryption via an automated process designed to eliminate the current complex process of manual creation, validation, signing, installation, and renewal of certificates for secure websites. If you are planned to integrate SSL certificate to your business, You have to install Let's encrypt module into your server. Below We would like to demonstrate how to install Let encrypt by yourself.
STEP 1: Login to CWP Panel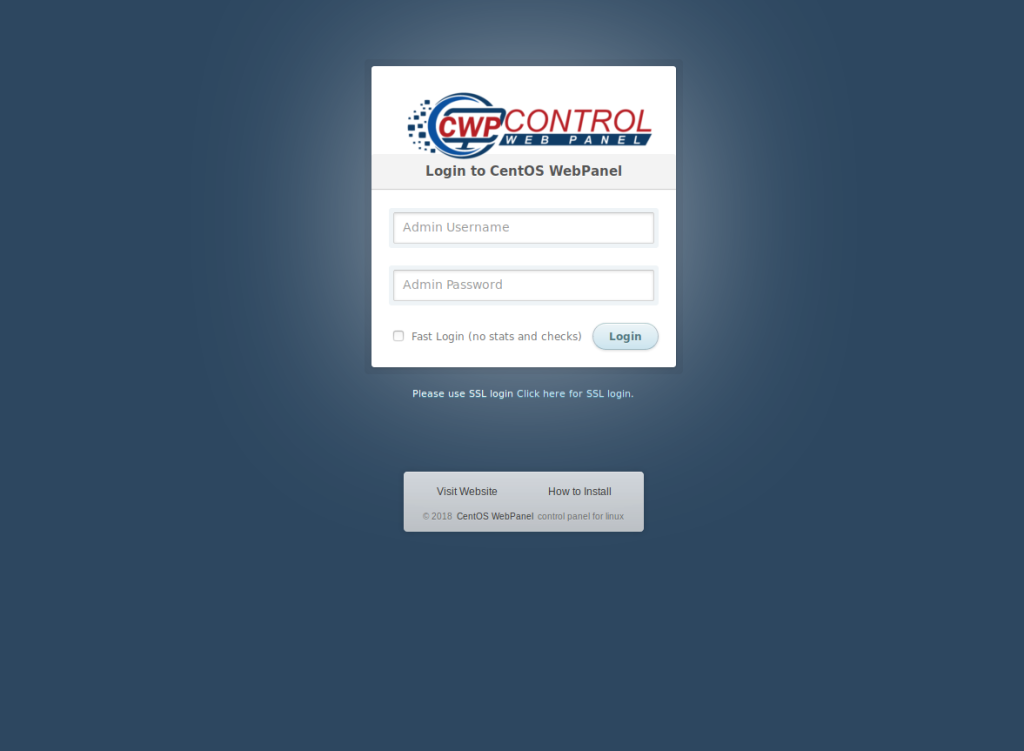 Step 2: Select Apache Settings and then Click lets encrypt manager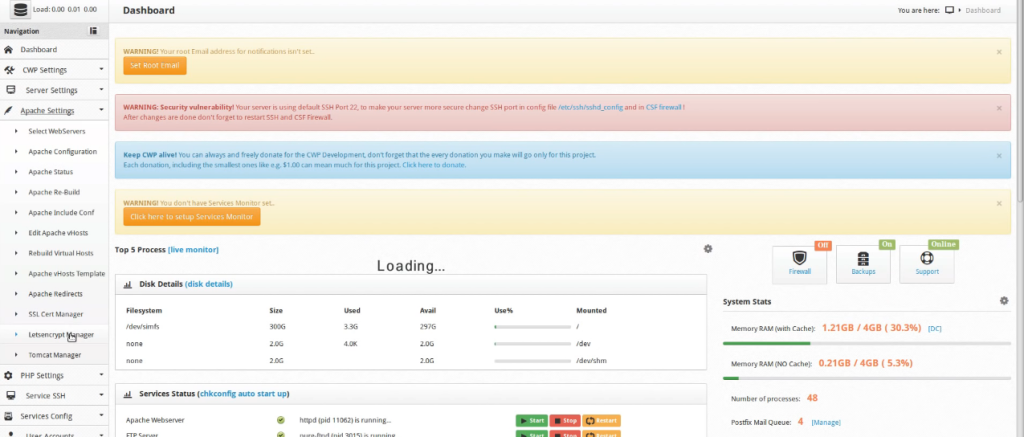 Step 3: Then Click on Install Let's encrypt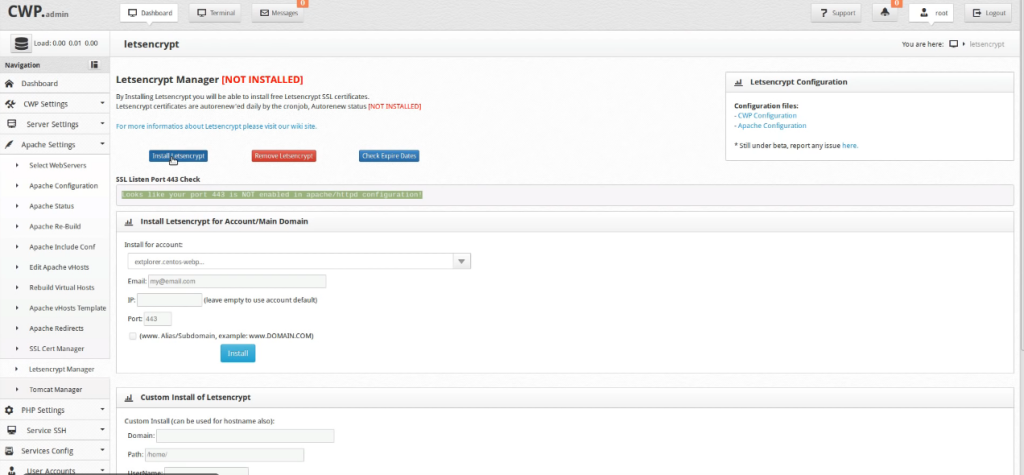 Step 4: Then Select the Account For which let's encrypt is to be installed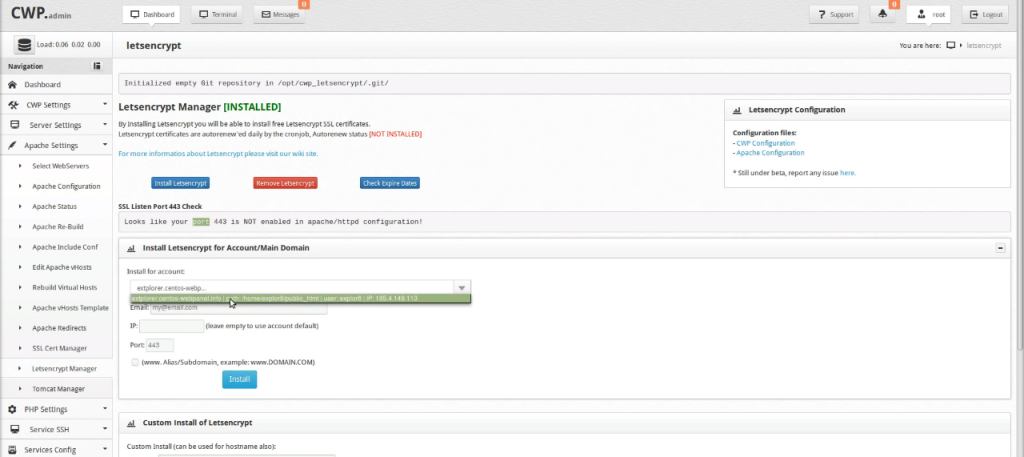 Step 5 : Click On Install, and you can see Let's Encrypt is successfully installed
Step 6: To verify that let's encrpt is installed click on Test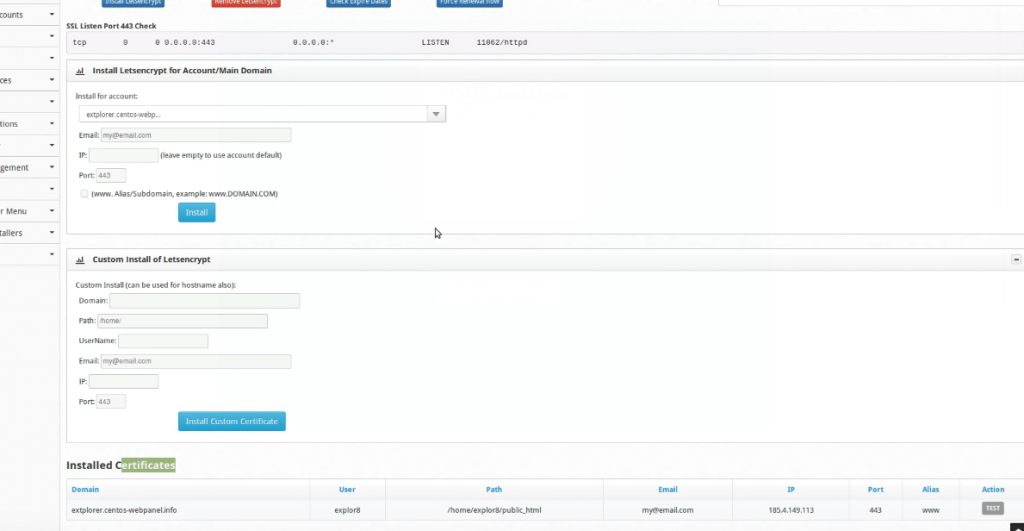 Step 7: Now check The domain on "sslshopper.com" . Lets Encrypt  is successfully installed.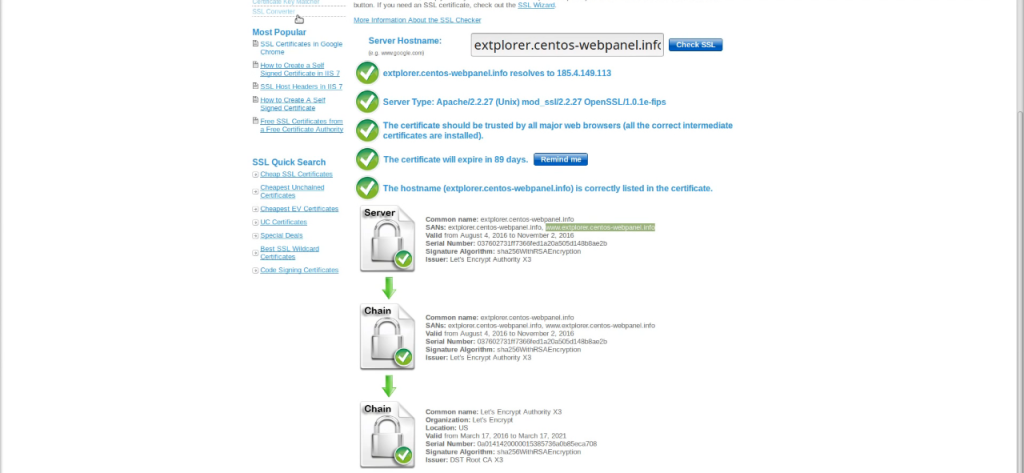 If you get Error Msg such as "Unable to register an account with ACME server" while installing SSL. You need to check that you have a valid email account set for the contact for that domain while registering for the ssl. If you are still struggling to get the installation work done. Feel free to connect with one of our server technician.